Regular price
£684.99 GBP
Regular price
Sale price
£684.99 GBP
Unit price
per
Sale
Sold out
Description

Tekplas' Plastic PVC Double Driveway Slatted Gates are made from the high-quality PVC and will fit varying gaps between 1951mm to 2500mm and a standard height of 1000mm.  These are designed to replace your existing timber gates and are supplied complete with hinges, latch and posts, these gates can easily be fitted into an existing opening to enhance any home or garden.


Gate Type

The gates are made from 2 different profiles standard gates use a 15mm vertical profile and 15mm horizontal profile once manufactured giving you a gate thickness of approx 32mm (as pictured) and the deluxe gates use a 34mm vertical profile and 34mm horizontal profile, once manufactured giving you a gate thickness of approx 70mm. Both profiles are hollow with internal webs for strength.

How To Measure Your Gap

We need to know the size of the gap you are filling when you order. We will manufacture the gate and posts to fill that gap, please measure the top, middle and bottom and give us the smallest distance.

Please add the distance to the total gap box.

 

Rebate Strip

On Double Gates, we fit a rebate strip to one of the gates. As in most cases, one of the gates will be used as an entrance gate, until they both need opening. Looking at the front of the gates, please let us know which gate you would like the rebate strip on. Left Gate or Right Gate. Remember the gate with the rebate strip on will be the gate stationary most of the time.

 

Post Options

2 x 75mm squared Plastic Posts are supplied with the gates, if you require the posts to be cemented into the ground we can supply 100mm squared aliminum posts (please note the aliminum posts will be powder coated to match the colour of the gates)

Or if you have brick pillars or wooden posts which you would like to hang the gates from please let us know the total gap between your exsisitng posts and that you don't require any posts with your order by contacting us via phone or email.

 

Security 

We can now supply a new High-Security Gate lock. This comes with a key on one side and button on the other for easy opening from inside. These are made from high-quality materials with a 15mm steel square sliding bolt and brass lock mechanism and complete with 5 keys.

 

Should you have any bespoke requirements for your gate please contact us.

 

The gates come complete with the following:

2 x Gate Leafs

2 x Hinges

1 x Ring Latch

2 x Posts and Post Caps

We can also supply a key lock and handle, key entry at the front and push button slide release at the back.

We can also supply drop-down bolts/Tower Bolts as seen in the pictures. Please see related items or the fixings page.

Fitting:

We do not fit gates we manufacture them. But we do have a fitters page on the website
The accuracy of the dimensions specified by you will reflect in the quality of fit.
We recommend they are installed by a professional or skilled handy person.
Please call Customer Services should you experience any difficulties during the installation.
We do not advise fitting 3rd party locks or latches and cannot be held responsible if they cause fitting issues.
Please be aware that plastic gates expand slightly in the heat but do not expand when wet (unlike wooden gates) so the correct clearance is needed to ensure an all year round fit.
Shipping

Free Delivery to all UK Mainland (not including the Highlands)
View full details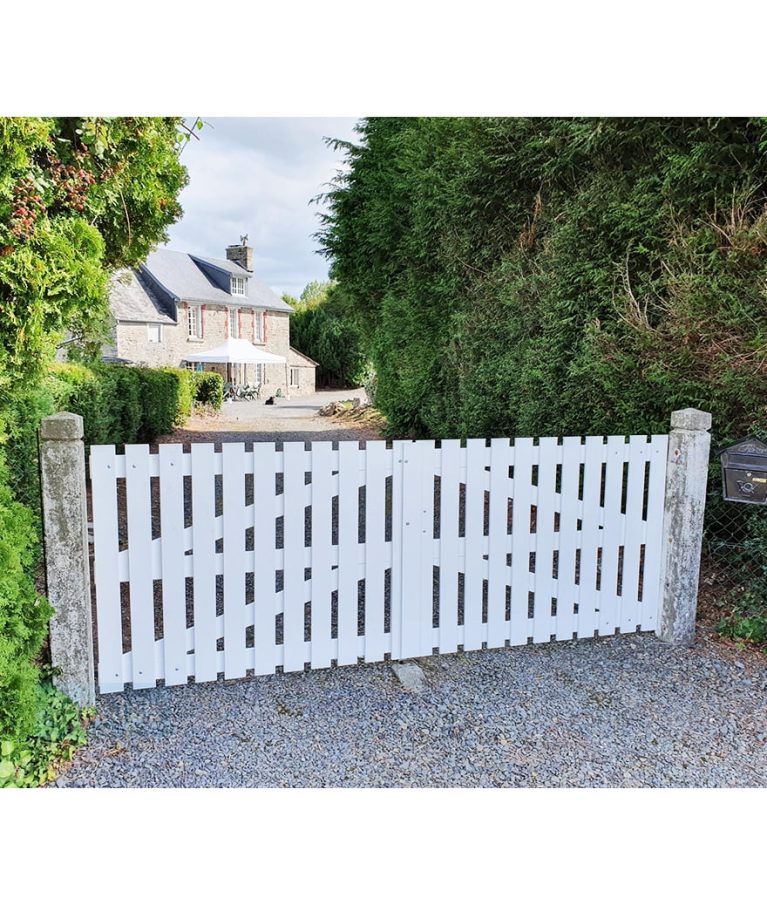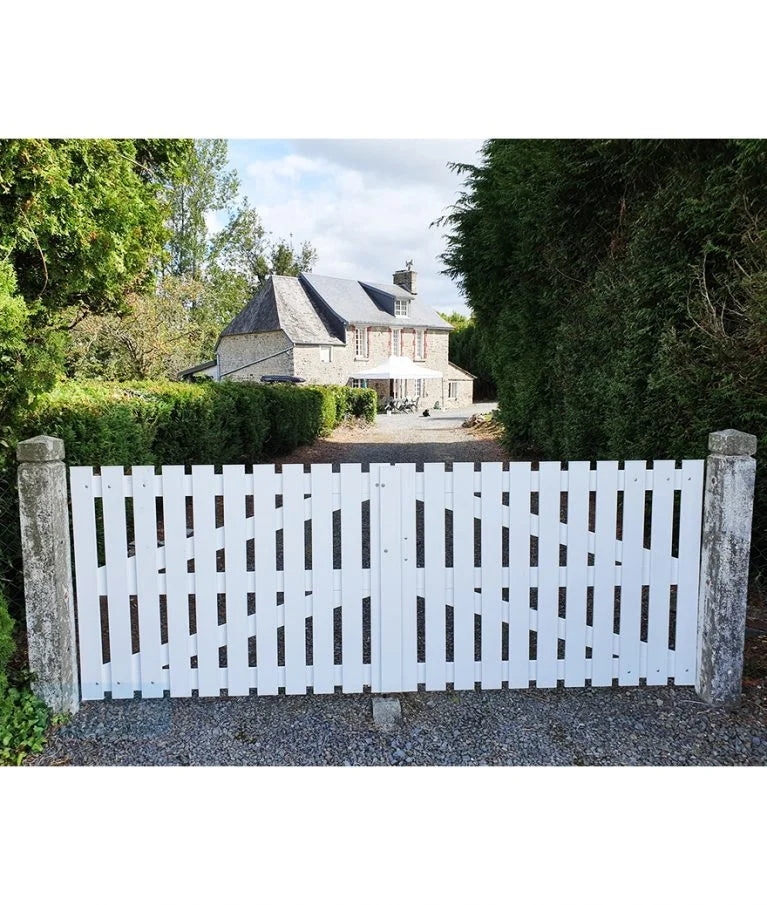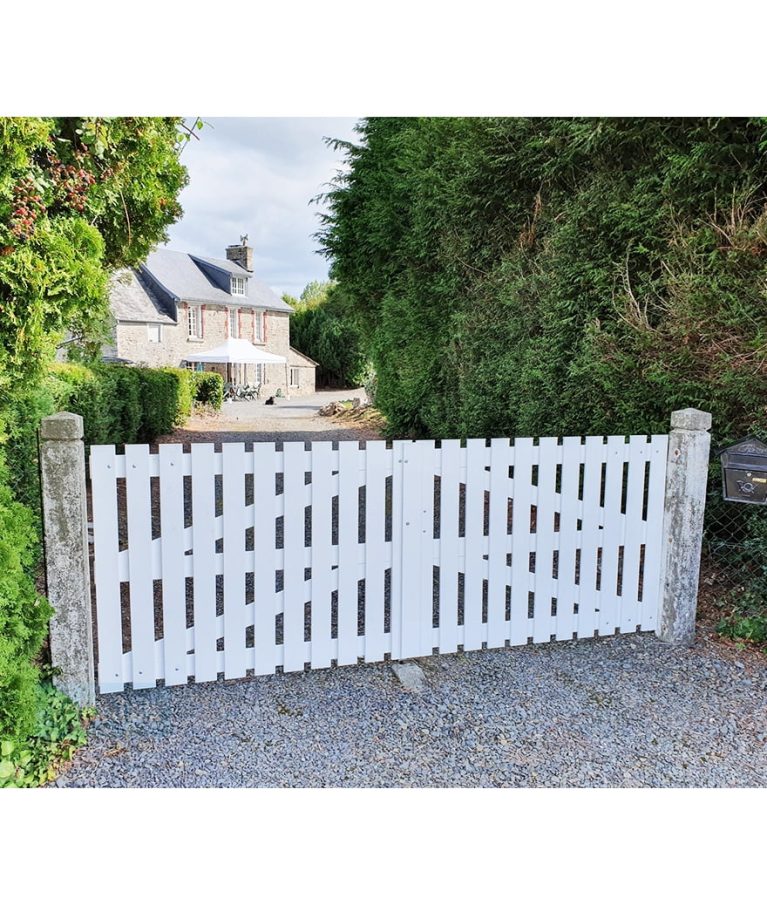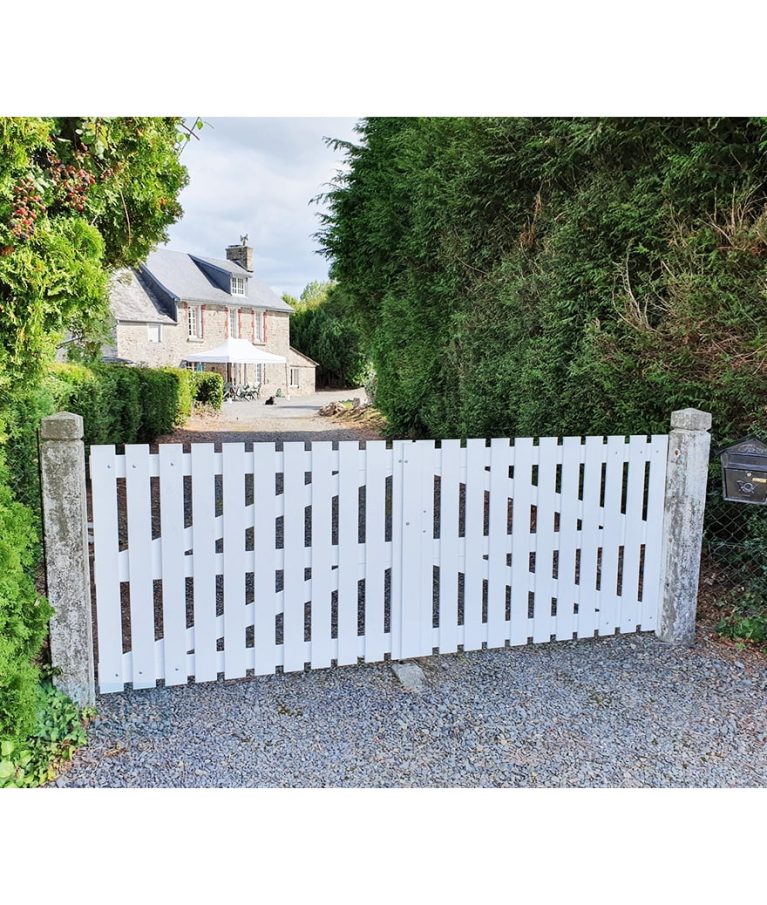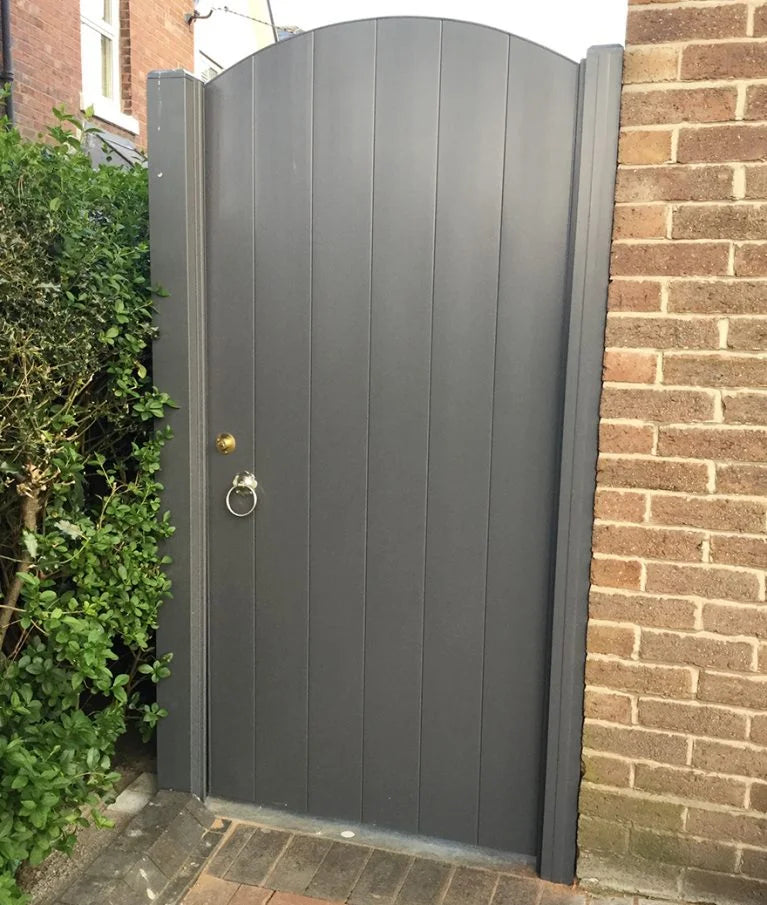 Hassle Free Maintenance
With no rotting or degredation in our material, our Gates are easy to maintain. Simply wipe down and clean.
Security Options
We have a range of locks bolts and hardware to add to your gate.
FAQs
Are your gates fully assembled?

Our gates will come fully assembled. You will need a trusted gate fitter to install your gate for you along with your lock options.
How strong are your gates?

Our gates are just as strong as wooden gates, without the worry of rotting and material degrading.
Does the total gap include the posts?

Yes, it does.
The total gap is to include the 2 posts and the gate - so it is the gap you are trying to fill.

We recommend measuring your total gap top, middle and bottom and giving us the smallest
measurement.

We then take into account the 2 posts, gaps for clearance and the gate size.
Can I use existing posts?

Yes, you can use existing posts as long as they are in good condition. Please send an email
with a picture of the existing posts to info@tekplas.co.uk so we can double check.
Does the gate come with screws for fixing the posts?

No, the gate does not come with screws for fixing the posts as our products are fitted to so many different surface types.
What is included with the gate?

2 x posts, 2 x caps and 2 x door stop's

1 x gate

Hinges (3 for singles and 6 for doubles) and 1 ring latch with screws for fixing
Can I hinge the gate from the left- or right-hand side?

Yes, you can. We do not drill any pilot holes for the hinges or latch so you can hinge the gate from the left- or right-hand side.
Can I fix the gate to open inwards or outwards?

Yes, you can. If fitting the gate to open inwards the hinges go on the back face of the gate, if fitting the gate to open outwards, the hinges go on the front face of the gate.