Regular price
Sale price
£18.00 GBP
Unit price
per
Sale
Sold out
Build Time: 2-4 Working Days
Estimated Dispatch Date: 10 Dec 2023
Description

Secure your fencing system with Tekplas' Metal Patio/Solid Floor Fixing, a superior solution suitable for fencing systems with heights between 500mm and 1800mm. This innovative fixing ensures permanent security and stability for your fencing, irrespective of the weather conditions.

Key Features:

Invisible Fixing: Once fitted, the fixing is hidden under the post, providing a clean and streamlined finish. This discrete design ensures a free-standing appearance that is both neat and professional, making it ideal for residential and commercial properties alike.

Permanent Security: Our Solid Floor Fixing is engineered to provide a robust and permanent foundation for your fencing system, ensuring stability and security that will last for years.

No Drill Solution: If you are seeking a fixing solution that does not involve drilling holes into walls, floors, or other surfaces, we also offer alternative options such as temporary stabilising feet or other fixings. Visit our fixings page for a comprehensive list of available alternatives.

High-Quality Materials: Constructed from premium Galvanised Steel and Stainless Steel, this fixing is designed to resist the elements and prevent corrosion, ensuring long-lasting durability. Like all Tekplas products, our Metal Patio/Solid Floor Fixing is manufactured to the highest quality standards.

Versatility: This fixing is compatible with all Tekplas products across all ranges, making it a highly versatile addition to your fencing installation toolkit.

Applications:

Suitable for a broad spectrum of applications, including:

Residential properties
Commercial properties
Gardens and patios
Public spaces
And more

Installation:

The installation process is straightforward and can be completed by a professional or a competent DIY enthusiast. Detailed installation instructions are provided with the product.

Tekplas' Metal Patio/Solid Floor Fixing is a superior and versatile solution. With its invisible design, permanent security, and high-quality materials, it provides a professional and durable option for securing your fencing system. Order yours today and experience the difference that Tekplas quality can make.
Shipping

Free Delivery to all UK Mainland (not including the Highlands)
View full details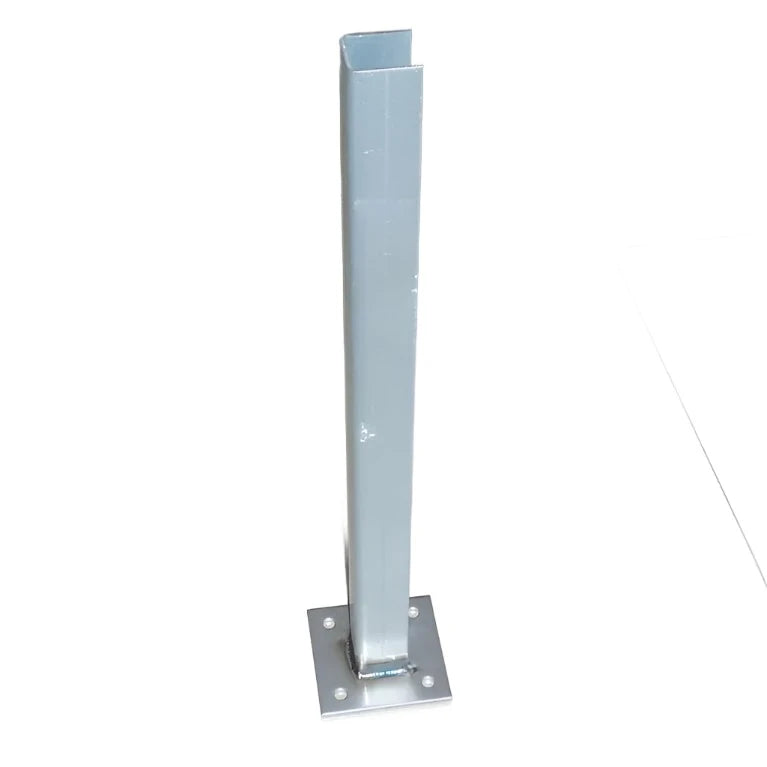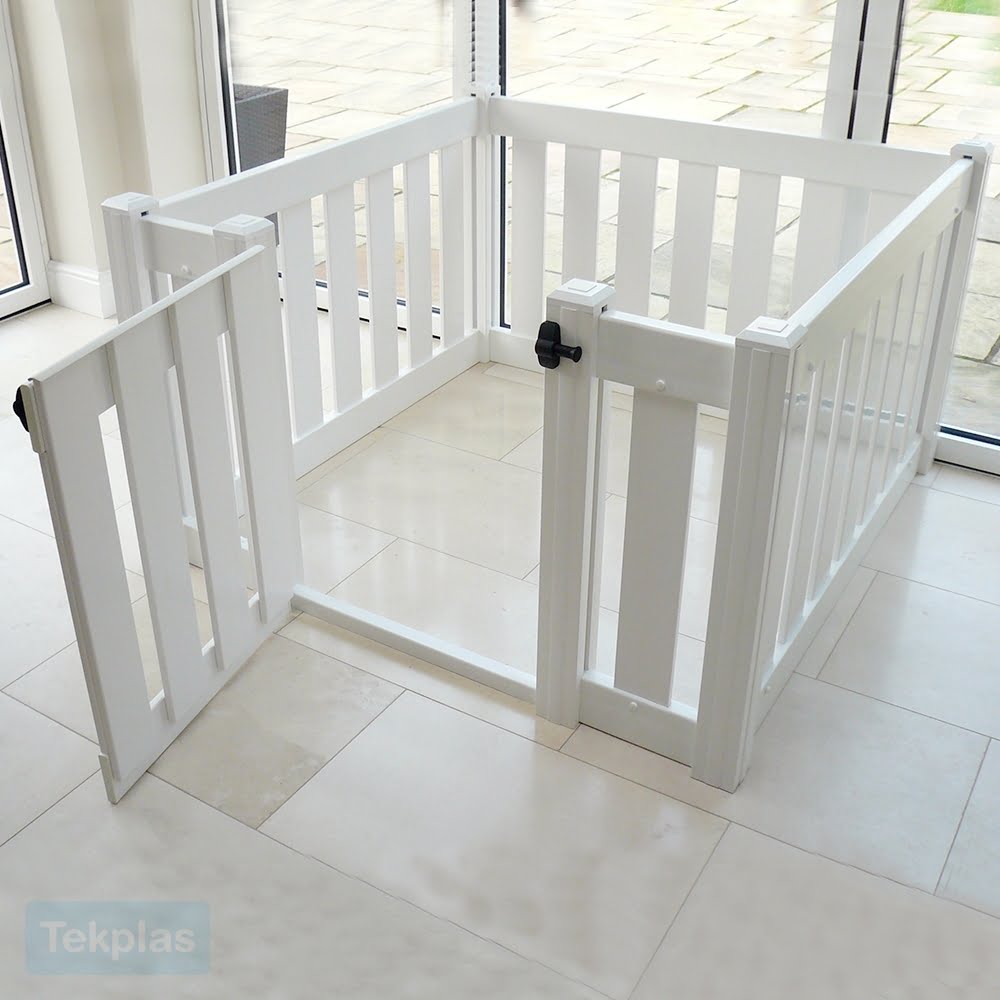 Secure access for little feet
Our Playpens featuring a gate offer effortless access for your little ones to enter and exit, alleviating the need for adults to awkwardly lean in or step over to take care of the children.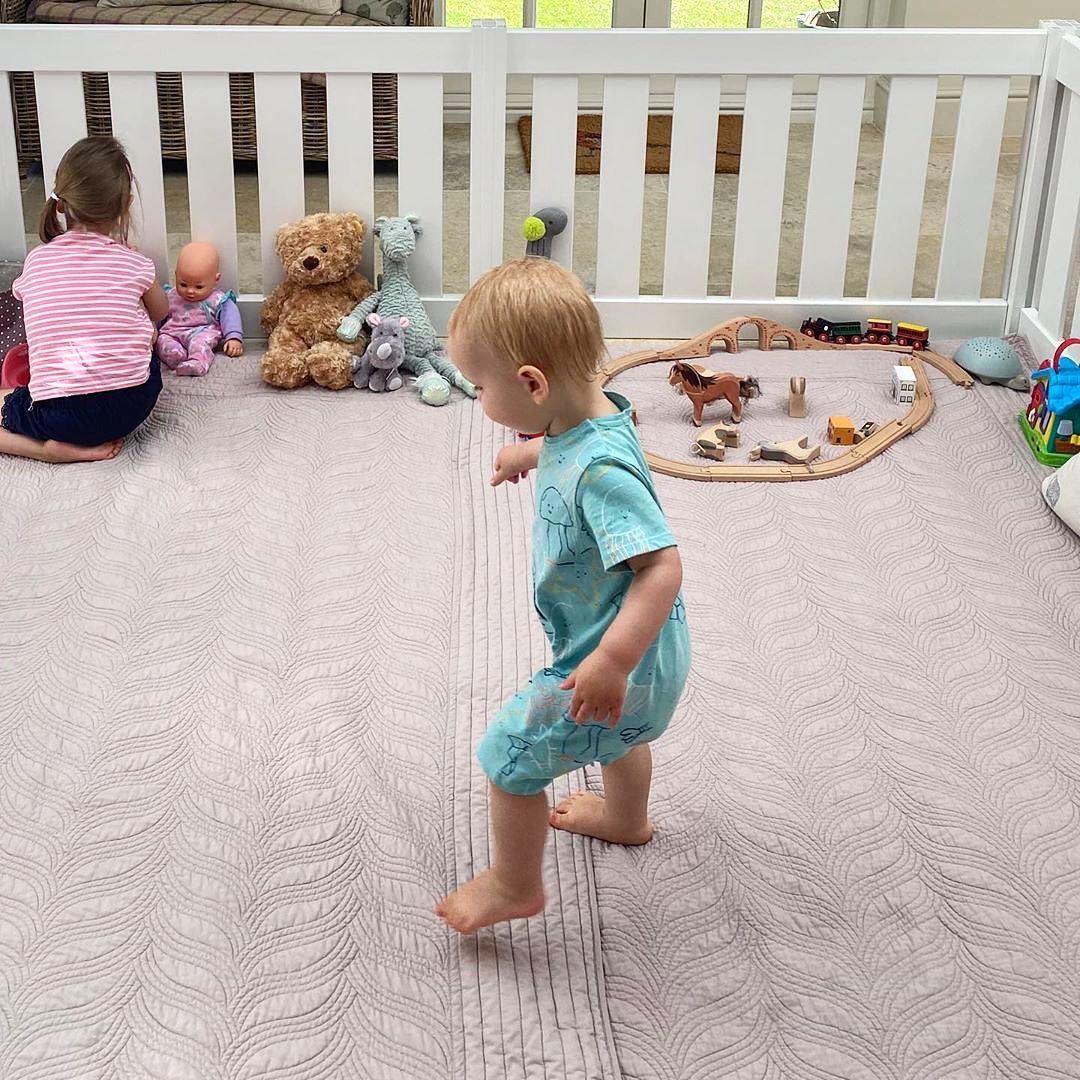 Grows with your child
Require extra space? Our playpens are designed to expand, evolving alongside your child. Simply incorporate additional panels as they grow, providing them with increased play area.
FAQs
Are your playpens suitable for carpet or hard floors?

Our products are suitable for all floor surfaces. Due to their construction they are strong and difficult for a child to move once in place. We provide rubber feet for hard and slippery floor surfaces.
Are the playpens easy to assemble?

Our playpens are easy to assemble. No tools are required and the posts and panels simply slide and lock into position.
Can I use a 6-panel playpen as a 4-panel playpen?

Yes, you can, simply remove 2 of the panels and 2 of posts
to create a 4-panel pen.
Can I mix and match the 110cm and 130cm playpen panel sizes?

Yes, you can, place the order online as a 130cm playpen and
then email info@tekplas.co.uk with your order number and required panel sizes.
Can I make my playpen bigger?
Can I add a gate to my playpen?
What does a single panel come with?

Each panel comes with 1 x post and 1 x cap.