Regular price
£229.99 GBP
Regular price
Sale price
£229.99 GBP
Unit price
per
Sale
Sold out
Build Time: 4 - 6 working days
Estimated Dispatch Date: 12 Dec 2023
Description

Introducing Tekplas Rabbit Runs: The Perfect Start for Your Newest Family Member

Welcoming a new rabbit into your home is a joyful occasion, and with Tekplas Rabbit Runs, you can ensure a seamless transition for your furry friend. Crafted with care, these enclosures provide a secure environment that prioritizes the safety and comfort of both your pets and your family.

Key Features:

Premium PVC Craftsmanship: Our Rabbit Runs are constructed using high-quality PVC materials, guaranteeing a lightweight yet robust structure. Safety is at the forefront of our design, ensuring a worry-free introduction for your new pet.

Uncompromising Strength: Designed with a strong and rigid construction, our Rabbit Runs offer a stable space for your rabbit to adapt to their surroundings with confidence.

Impeccable Hygiene: The PVC surface is not only easy to clean but also maintains excellent hygiene standards. A simple wipe with household disinfectants keeps the enclosure fresh and inviting. For more thorough cleaning, the run can withstand a hose or pressure washer, ensuring lasting cleanliness.

Effortless Assembly and Disassembly: Our Rabbit Runs are designed for quick setup and takedown, providing the convenience you need. Whether for temporary use or easy storage, our enclosures fit seamlessly into your lifestyle.

Tailored Gap Size: The precisely spaced 25mm gaps between slats strike a perfect balance between security and visibility. Your rabbit will enjoy a safe and airy environment.

Optional Door Access: Opt for the optional door feature to enhance accessibility for both you and your pet, making interactions easy and stress-free.

Expandable Modularity: Our Rabbit Runs are modular, allowing you to extend the play area by adding more panels as needed. This adaptability caters to growing rabbits or changing space requirements.

Indoor and Outdoor Versatility: Built to withstand indoor and outdoor conditions, our Rabbit Runs offer the flexibility to create a controlled space for your rabbit to explore, whether inside your home or out in the garden.

Recommended Cleaning Solution: Maintain the pristine appearance of the run with the recommended Solvent UPVC Cleaner by Everbuild, ensuring it remains functional and visually appealing.

Roof Option Available: Customize your Rabbit Run further by adding a roof at an additional cost. Contact us to learn more about this feature.

Tailored Solutions: Your unique needs matter to us. If you have specific requirements, our dedicated team is here to discuss and create a solution that aligns perfectly with your vision.

External Size

130cm x 252cm x 60cm or 75cm High


The kit contains 6 x Panels and 6 x Posts & Caps

Important Note:

Please be aware that as the buyer or installer, you are responsible for the safety and proper installation of our products. Ensure that the Rabbit Run has been correctly installed and is safe for use.

Discover Tekplas Rabbit Runs – a testament to safety, quality, and convenience for your newest family member. Explore our range of options, including panel extensions and roof additions, or contact us directly for bespoke solutions. Your rabbit's comfort and security are paramount to us.

Roof option coming soon as pictured, if you require this in the meantime please just call us and we can do the order over the phone and add the roof option.
Dimensions

130cm x 252cm x 60cm or 75cm High
Shipping & Returns

Free Delivery to UK Mainland.

Please contact us for delivery to Scottish Highlands, Isle of Man, Isle of Wight etc.Free Delivery
View full details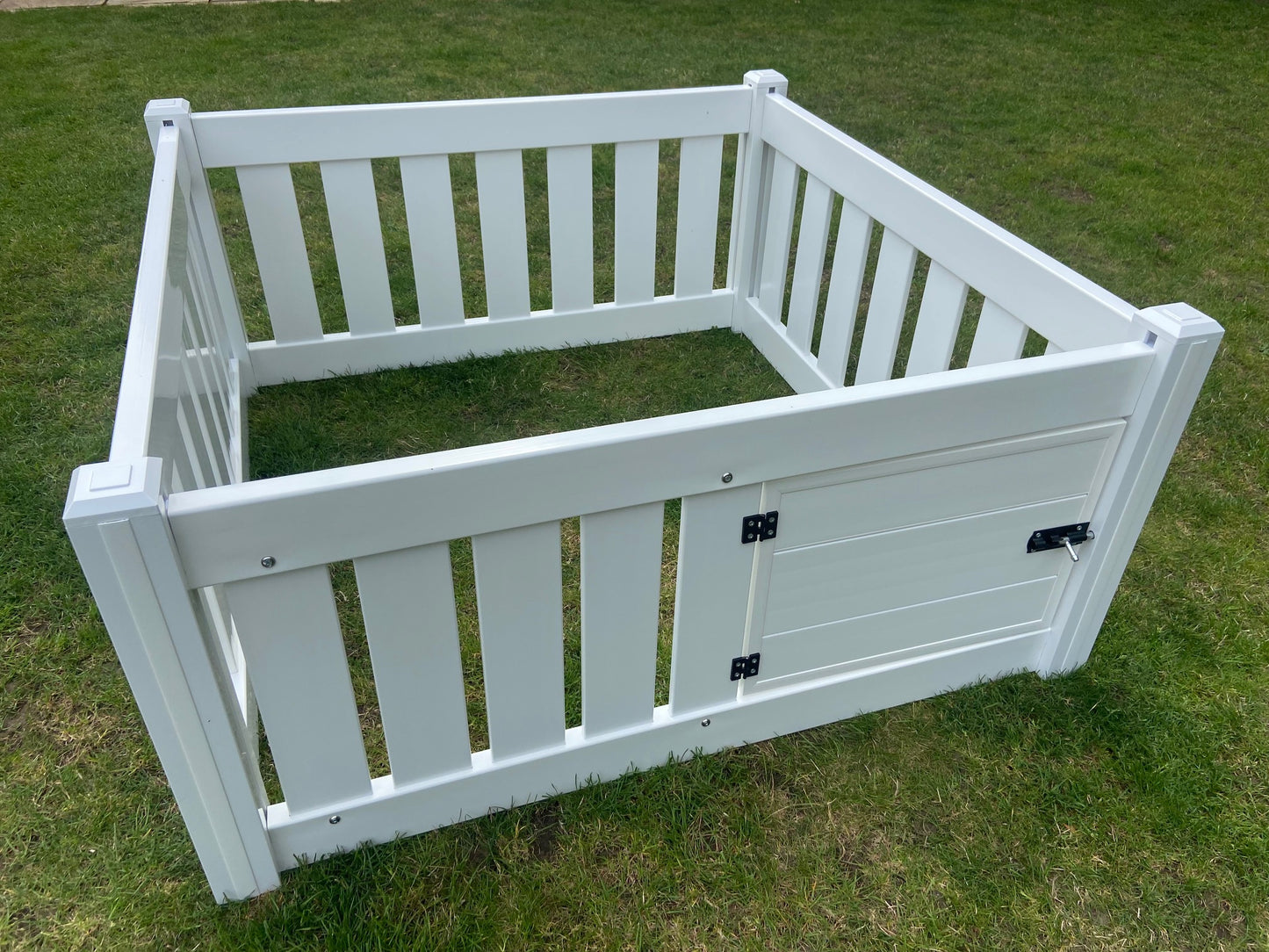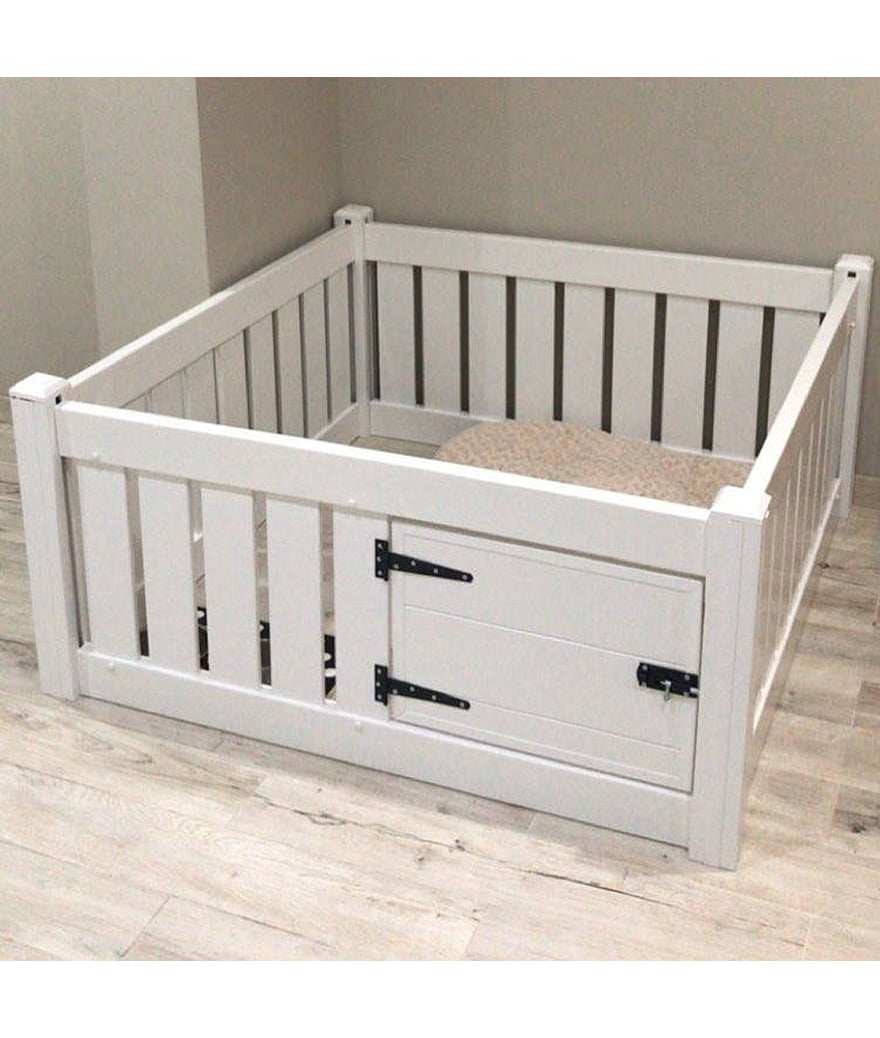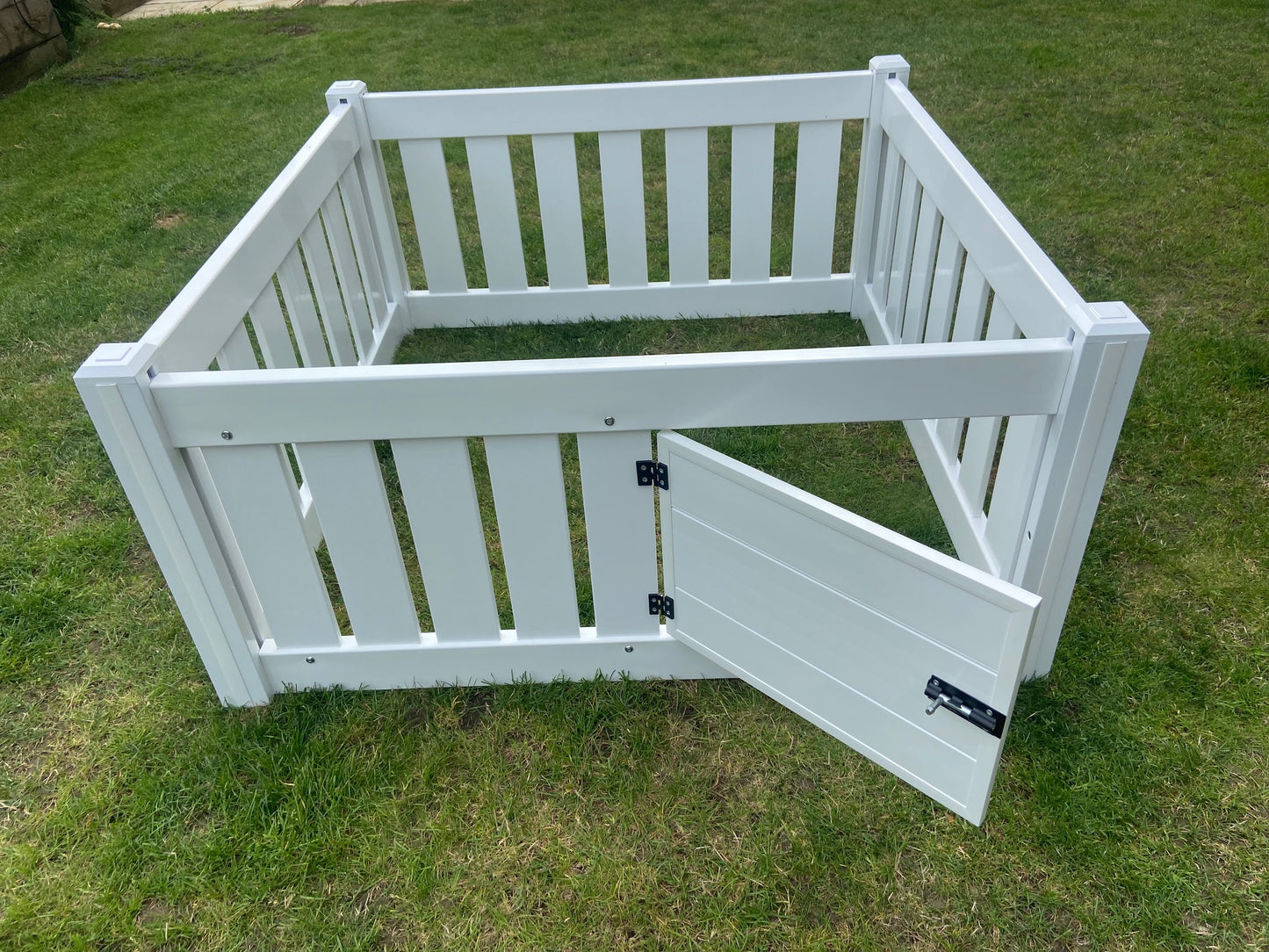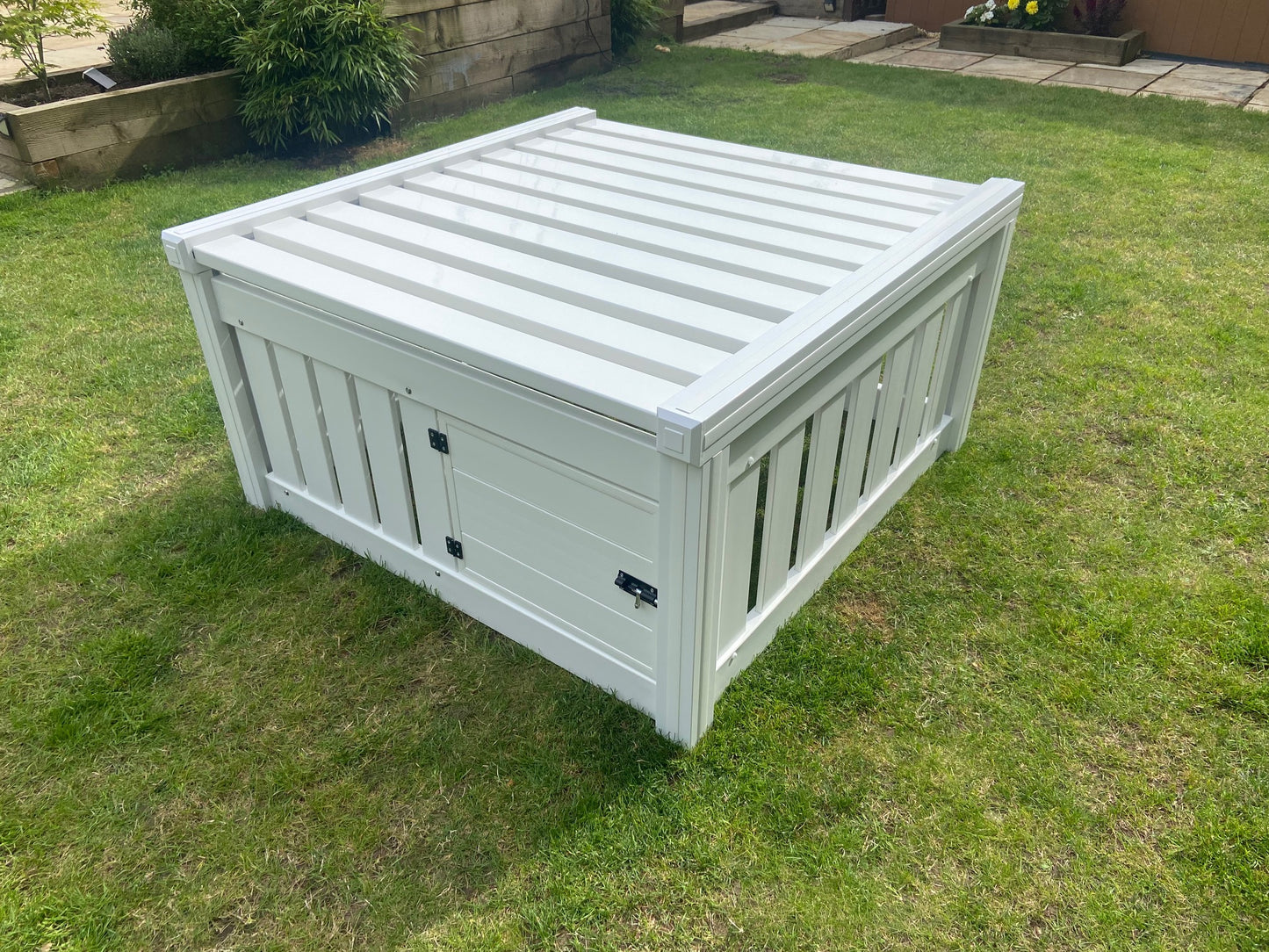 Floors, Roofs and Gates
Our Whelping Boxes come with a range of options, need a floor, roof or gate? We have got you.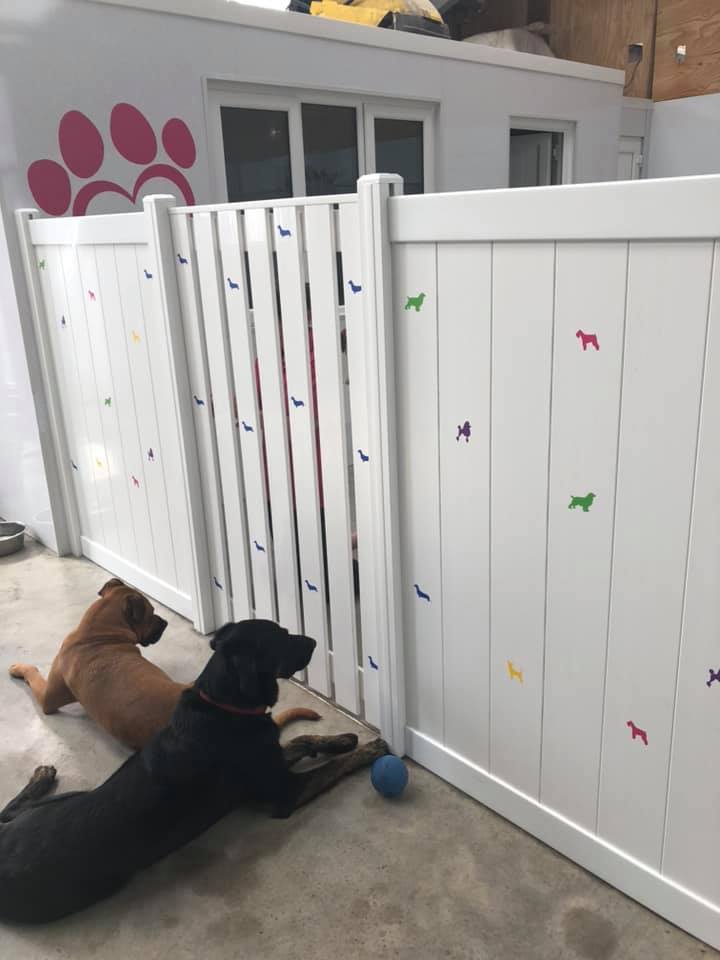 Suitable for all Breeds
Our Whelping Boxes are available in a range of heights We have varying slat gaps and heights to suit your breed of dog.
FAQs
What breeds are suitable for your Whelping Boxes?

Our Whelping Boxes are made to suit all breeds. Simply adjust the options when placing the order to suit your breed, such as height and slat gaps.
Can I add a Floor or Roof to my existing Whelping Box?

Yes you can get in touch with us and we will be able to assist you further.
Can you make bespoke sizes?

Yes, we can, send us an email to info@tekpla.co.uk with your required size and we can work out what we can do for you.
Does the whelping box come with pig rails?

Yes, it does, the pig rails are removable.
Is the floor waterproof?

The floor is made using a tongue and groove system. You can run a bead of silicone in-between each of the boards to make the floor waterproof. You need to use a
sanitary silicone (kitchen or bathroom) it is recommended to water test the floor before using it with puppies!
Can I add a playpen to my whelping box?
If I buy a whelping box and playpen can I add the playpen at a later date?

Yes, you can build the whelping box and then add the playpen when the puppies are mobile.