Regular price
Sale price
£49.99 GBP
Unit price
per
Sale
Sold out
Build Time: 4 - 6 Business Working Days
Description

Tekplas Swimming Pool Fencing is an ideal solution to marking the perimeter of the swimming pool area whether it be a personal swimming pool at home, leisure centre or hotel. Our fencing is a great way to ensure safety around your swimming pool. It is a full uPVC construction which creates a maintenance free fencing solution, unlike other similar wooden products.


High-Quality PVC Product
Strong Rigid Construction
Very Hygienic – Easy Clean Wipeable Surface
Choice of Colours:  White / Brown / Dark Grey
Quick Assembly and Disassembly
Maintenance Free
Suitable for Indoor and Outdoor Use

 

Fencing Explained

With our posts you can connect a panel to each of the four faces, any faces of the post you don't use, will be covered with a cover strip. You can make rectangles, squares, straight lines, U-Shapes, L-Shapes, etc. Our swimming pool fencing sits off the ground by 50mm as standard this allows you to fit the fencing on uneven ground, by trimming the 50mm space profile to the required size to make the panels sit level all the way across the fencing run. Or you can step the panels down panel by panel for slopes. If the slope in your garden has a bigger drop please contact us and we can make the fencing to suit.

We can cut the panels so that you can go at different angles if required. If your making smaller squares or rectangles the fencing is free standing, if you require straight lines of more than 2 panels, then we can offer temporary stabilising feet which our posts slide over and this helps to stabilise the fence across longer runs. Allowing you to put up the fencing for children, grandchildren and take it down again and stored. For permanent fixing (which is the best method) we can supply the posts cut longer to cement into the ground or we offer solid floor fixings for patios, etc. All of the above fixing products are on our fixings page. If your going across different ground types so grass then onto patio we can also offer ground spikes (Temporary Fixing) or a metpost (permanent fixing) the metpost knocks into the ground just below surface level and then our post drops into the metpost by 13cm and is clamped into place. This will allow you to put up and remove the fencing if required but also give you that permanent fixing.

We can cut down our standard panels and make most sizes required, simply email a plan of what you require and our team will work everything out for you. Or if you can make our standard panels work, you can easily order everything you need direct from the website.

Each panel comes with one post. If you're not making a square or rectangle then you will require a finishing post every time you finish the fencing. Again, these are on our fixings page. If your making in and out entrances with gates or just walk through gaps. So, stopping the fencing and starting again, you will require more finishing posts.

We can also offer gates to suit most gaps from 500mm – 1200mm wide if you're going for our temporary fixings we would recommend not ordering a gate over 800mm wide due to the post not being fixed to the ground. If the posts are fixed permanently then anything up to 1200mm is fine. Our picket fencing gates are on the fencing page. This product has all the options you need to match this product, colours, height, etc

You will need to fix your post caps with PVC Solvent adhesive or super glue, to make a permanent fixing, or with silicone if you wish to move the posts at a later date or be able to replace them easily.

Swimming Pool kits contain everything you will need to easily install a good looking and durable swimming pool fencing system which will enhance your garden.

 

Post Fixings

Please see our fixings page

Patio/Solid Floor Fixings
Posts Cut Longer To Cement Into The Ground
Metposts
Stainless Steel Outdoor Temporary Stabilisng Feet

 

Swimming Pool Fencing Specifications:

Our Standard Height 900mm
We Can Offer Heights Up to 1500mm (please contact us for a price)
Panel Width 115cm
Post Width 7.5cm Square

 

Each Swimming Pool Fencing kit contains:

Our Swimming Pool fencing kits contain everything you will need to easily install a good looking and durable fence which will add safety to your pool.

1 x 900mm High PVC Post
1 x Fence Panel 1150mm Wide x 900mm High
1 x 50mm Spacer Section To Lift Panel Off The Ground
1 x Finishing Cap for Post

Please Note:

Darker Colours Will Eventually Start To Fade After Many Years Due To UV Rays, all of our colours have UV additives.

We cannot be held responsible for the safety or installation of our products, as the buyer or installer you must make sure it is installed correctly and safe to use.
View full details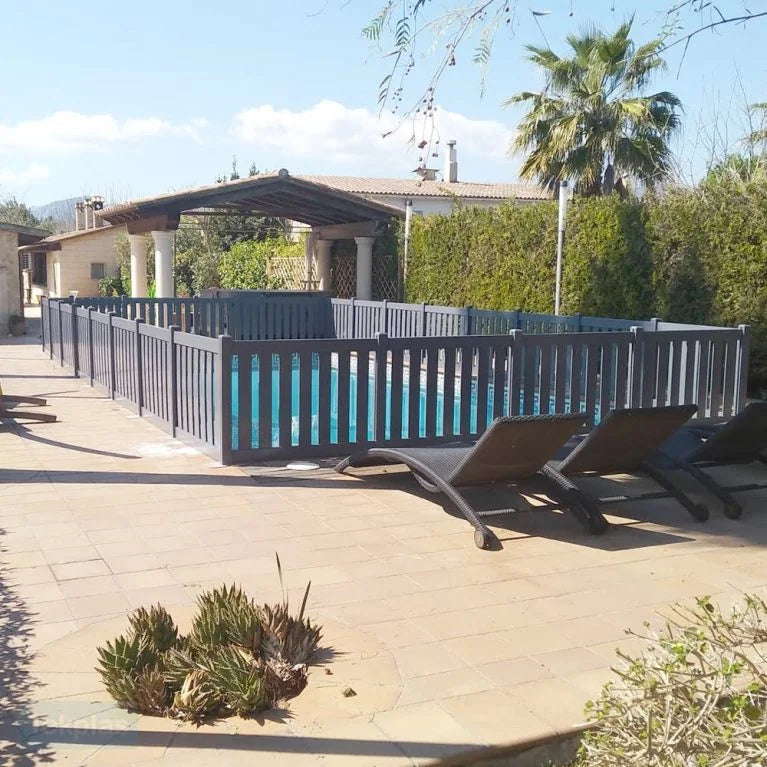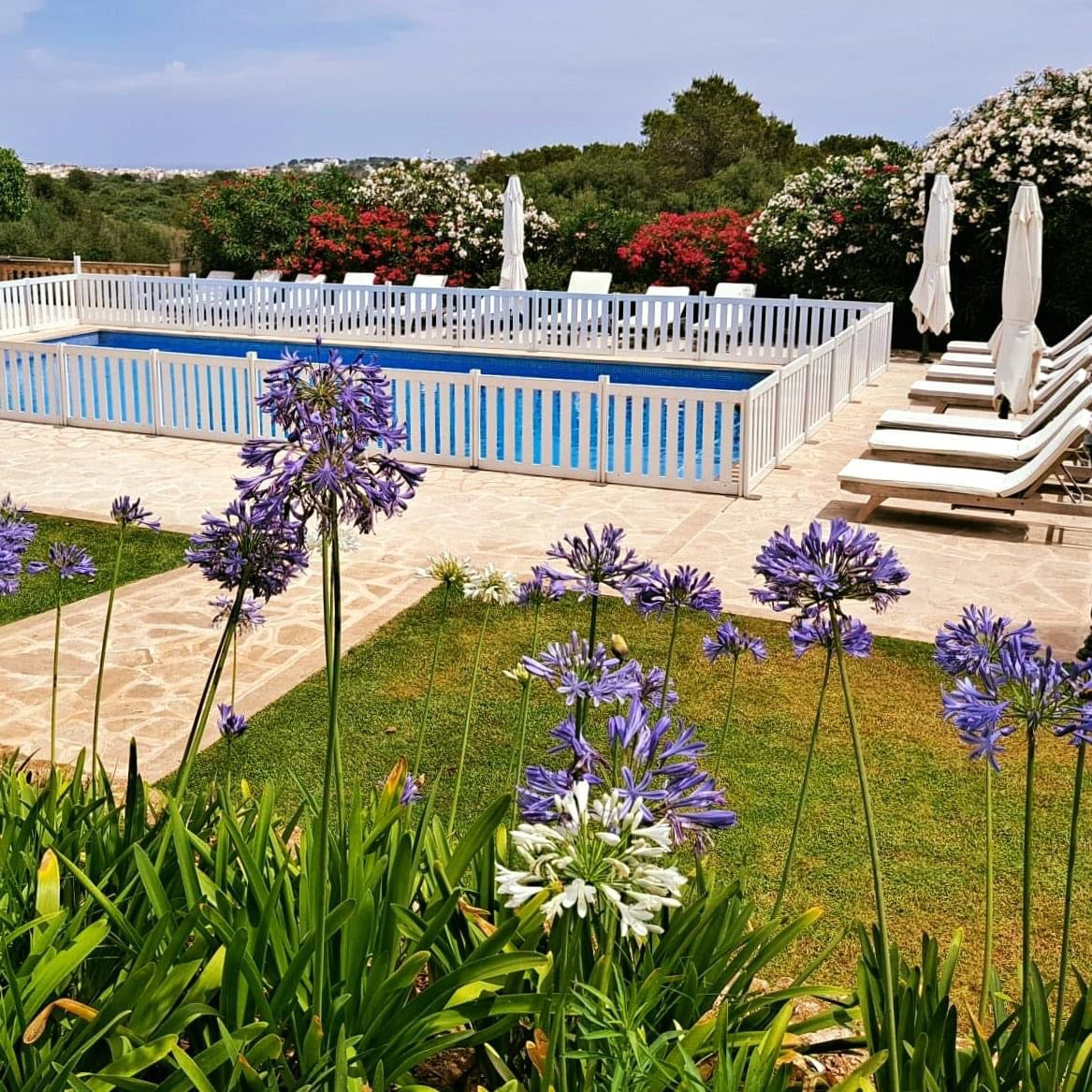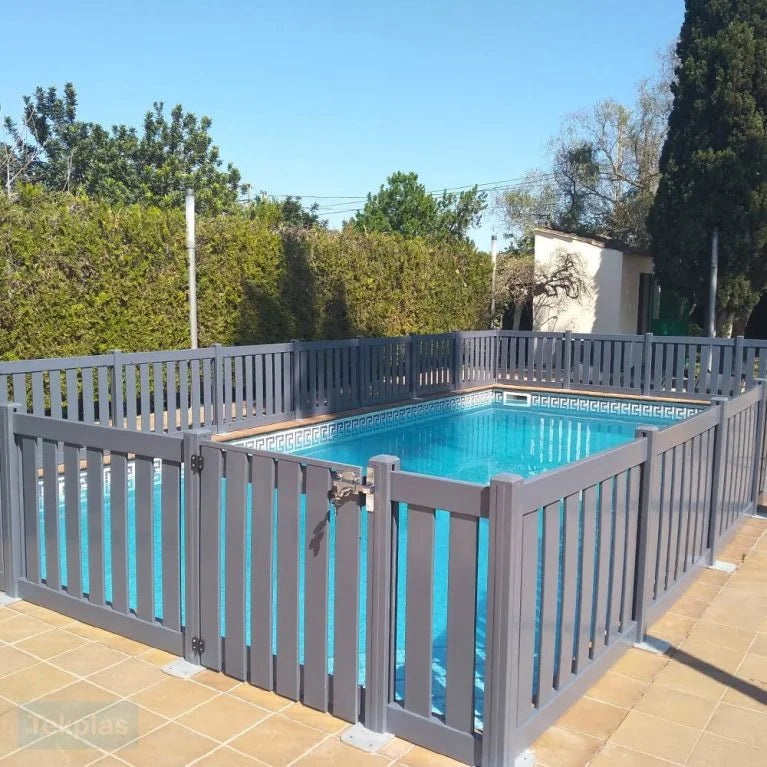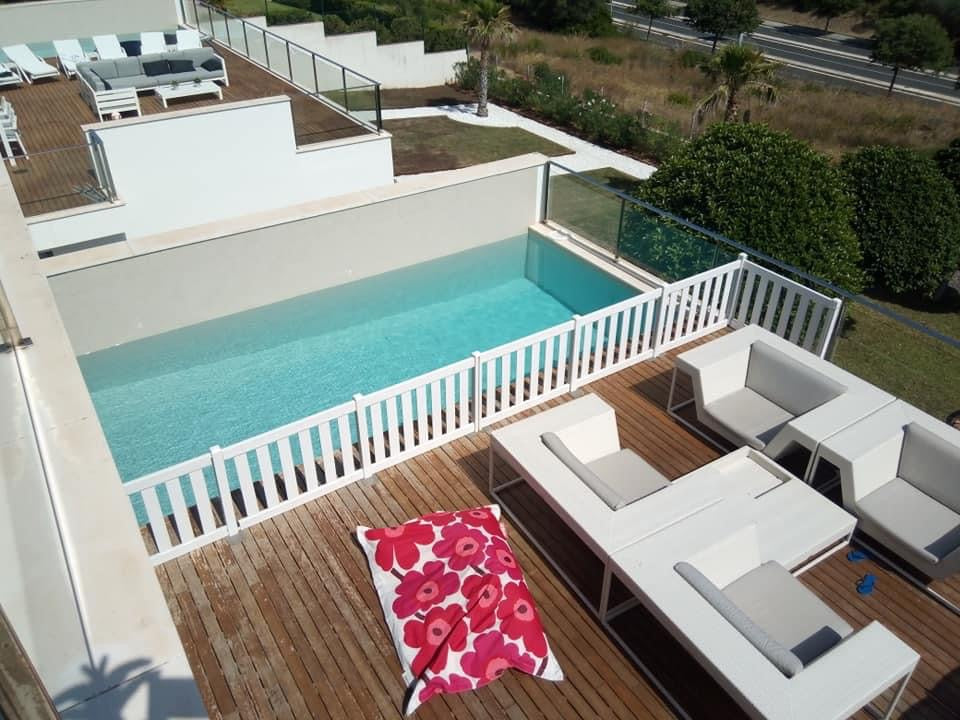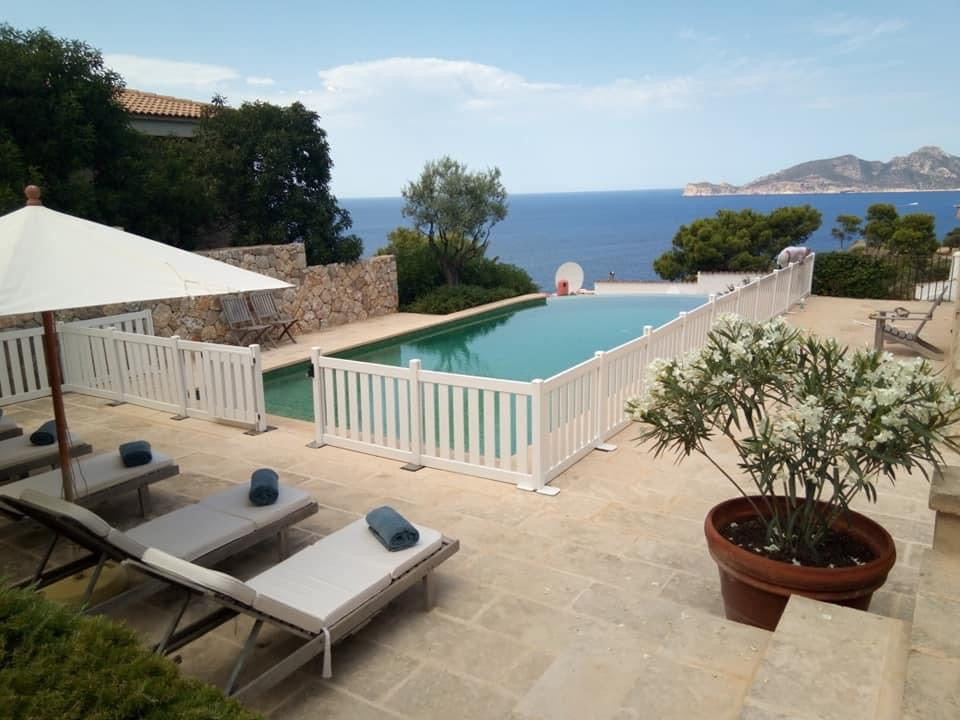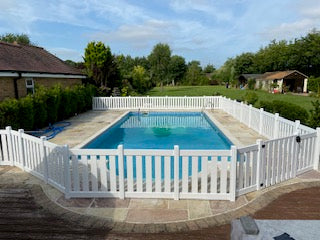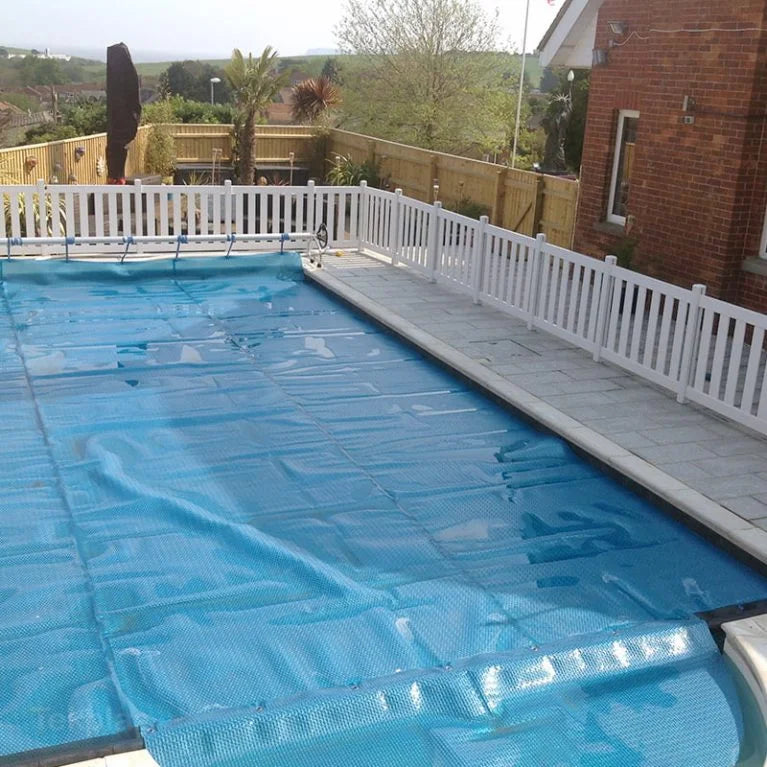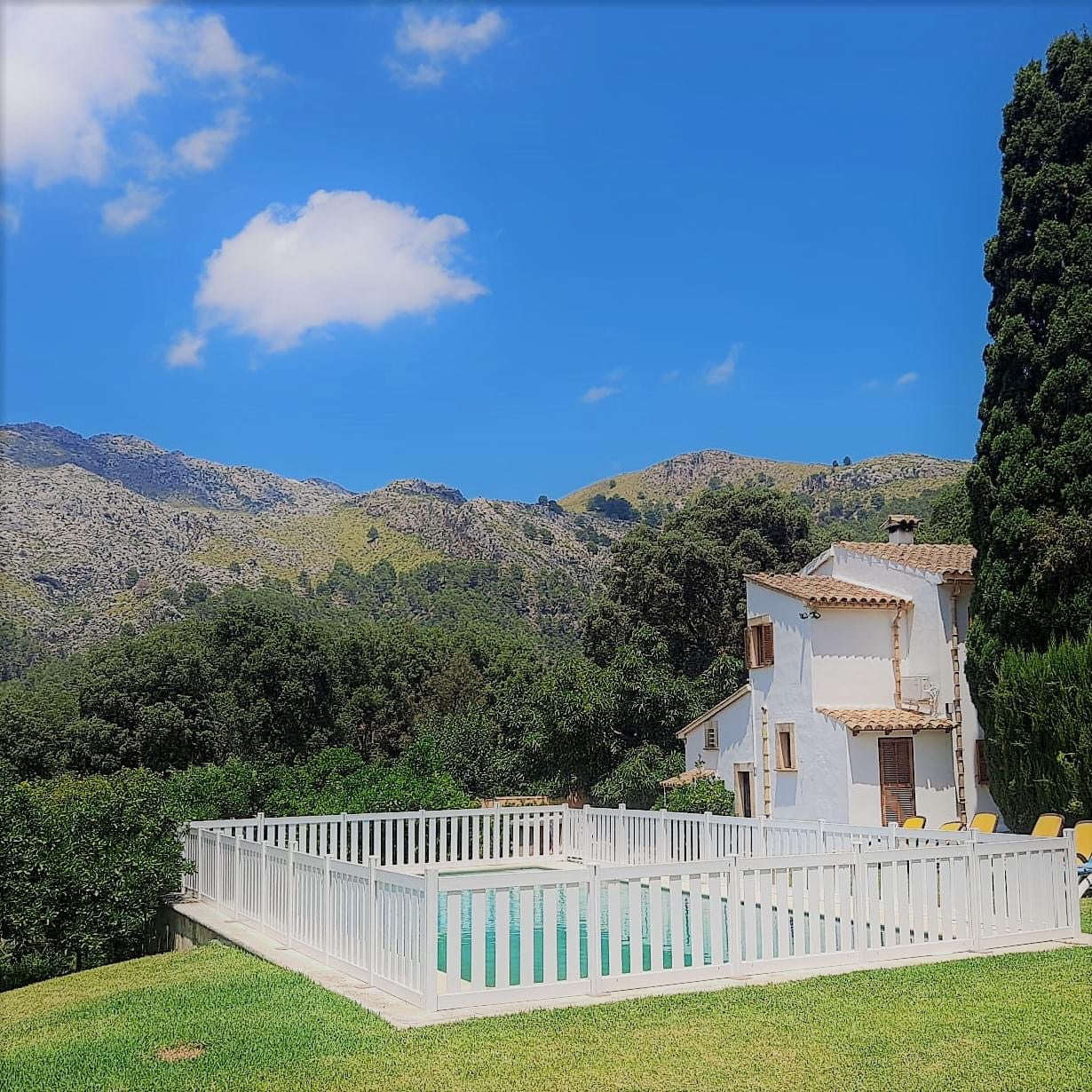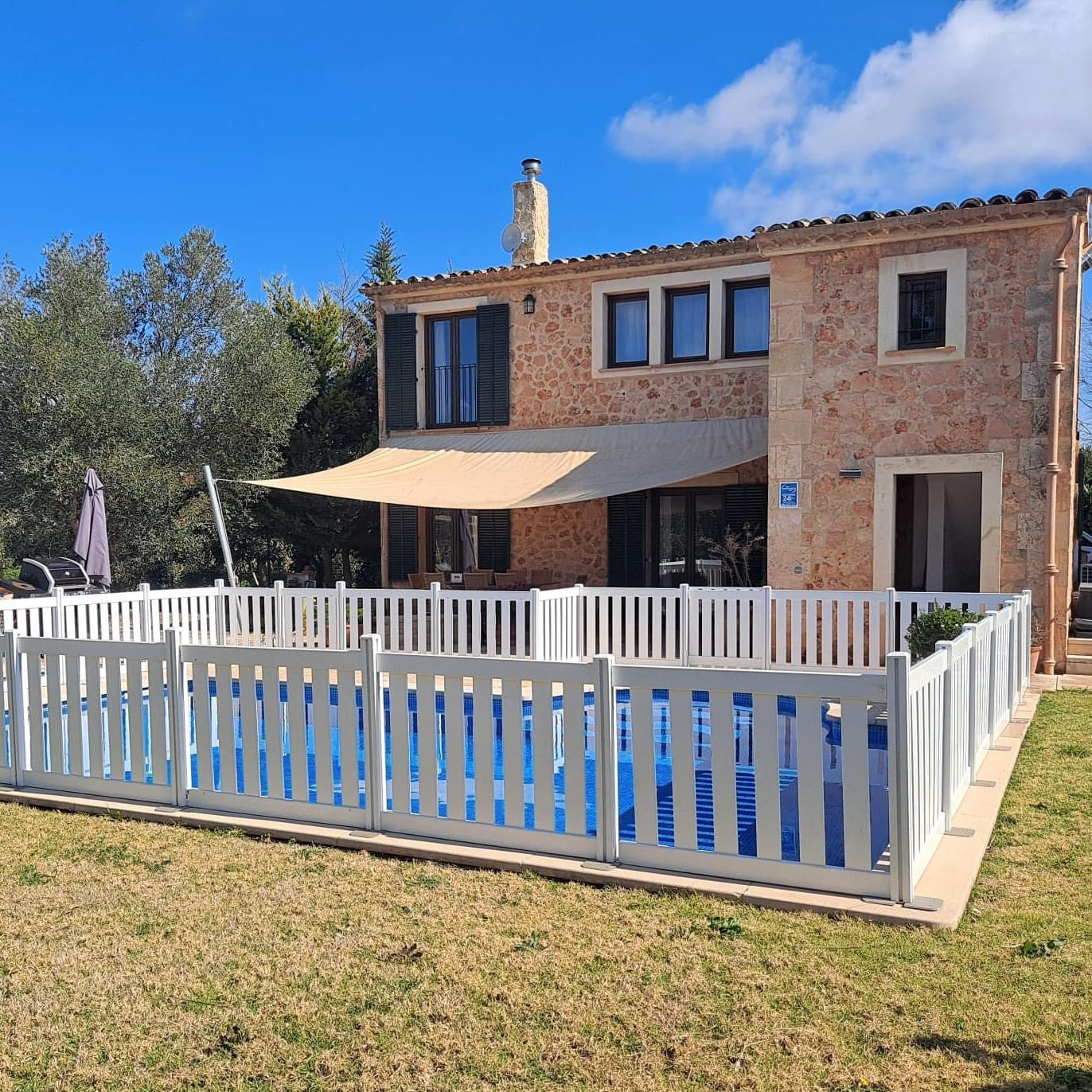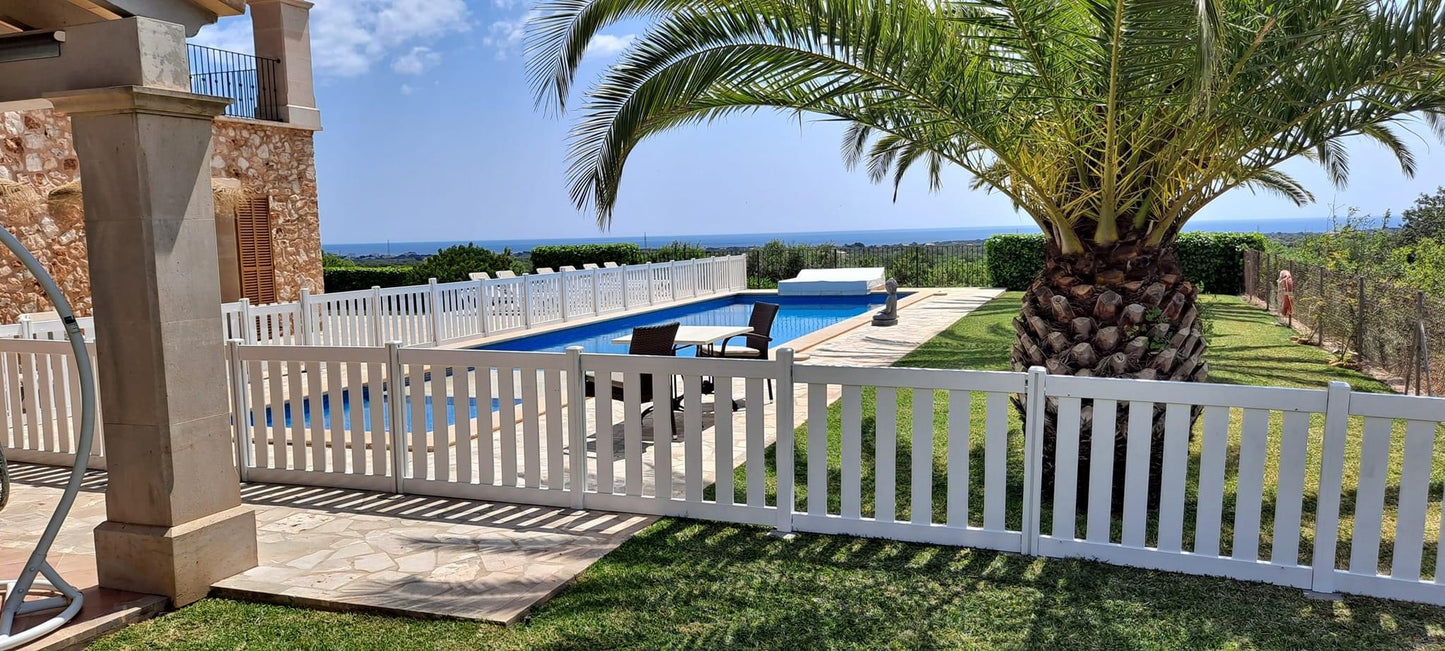 FAQ's
Do I need a finishing post?

Yes, you will need a finishing post unless you are connecting the last panel back to the starting post (making a square or
rectangle) finishing posts are required with all straight line, L-Shape or U-shape fencing.
Do I need a finishing post? (post chain)

Yes, you will need a finishing post unless you are connecting the last piece of chain to a hook on the wall or existing fence
post.
How many finishing posts do I need?

Each panel comes with 1 x post. You will need 1 finishing
post for each run of fencing. For example if you have a 2 individual straight line runs then you will need 2 finishing posts.
Can we make bespoke size panels?

Yes, we can, all of our products are made to order. If you
need bespoke length panels then drop us an email to info@tekplas.co.uk with
your requirements.
Do you charge more for bespoke panels?

We do not charge any extra for bespoke panels, we charge
per panel.