Regular price
£129.99 GBP
Regular price
Sale price
£129.99 GBP
Unit price
per
Sale
Sold out
Build Time: 8-10 Business Working Days
Description

Introducing Tekplas Wall Partition Gates: Elevate Space Management with Sophistication

Discover intelligent design and precision engineering with Tekplas Wall Partition Gates. Tailored to meet the demands of modern spaces, these gates redefine access control while seamlessly complementing our wall partition products, adding a touch of refinement to your surroundings.

Craftsmanship and Durability

Tekplas Wall Partition Gates are crafted from premium-grade PVC, known for its durability and low maintenance. Designed to withstand the challenges of various environments, these gates maintain their condition even under rigorous cleaning routines. The PVC material guarantees hygiene and UV stability, preserving their appearance over time.

Tailored Aesthetics and Functionality

Customize your space effortlessly with a variety of heights and colors. Tekplas Wall Partition Gates blend seamlessly into your environment, offering a balance of aesthetics and purpose that suits your space and complements our wall partition solutions.

Easy Maintenance for Impeccable Environments

Hygiene is paramount, and Tekplas embraces this with its PVC gates. Maintenance is hassle-free - a wipe with PVC cleaner or a simple hose-down is sufficient. Say goodbye to complicated upkeep and maintain a fresh atmosphere effortlessly.

Comfort and Privacy Redefined

Crafted from a twin-wall material, Tekplas Wall Partition Gates provide more than aesthetics. The inherent warmth and soundproofing properties of this material create a comfortable environment that respects privacy, seamlessly integrating with our wall partition product range.

Important

Your Responsibility, Our Assurance

While we prioritize product quality, installation remains your responsibility. Evaluate installation carefully to ensure safety.

Elevate Your Space Today: Tekplas Wall Partition Gates

Transform your environment with Tekplas Wall Partition Gates. Combining engineering excellence, hygienic design, and customization, our gates redefine access control with sophistication. Seamlessly work with our wall partition products and embrace intelligent space management today.
View full details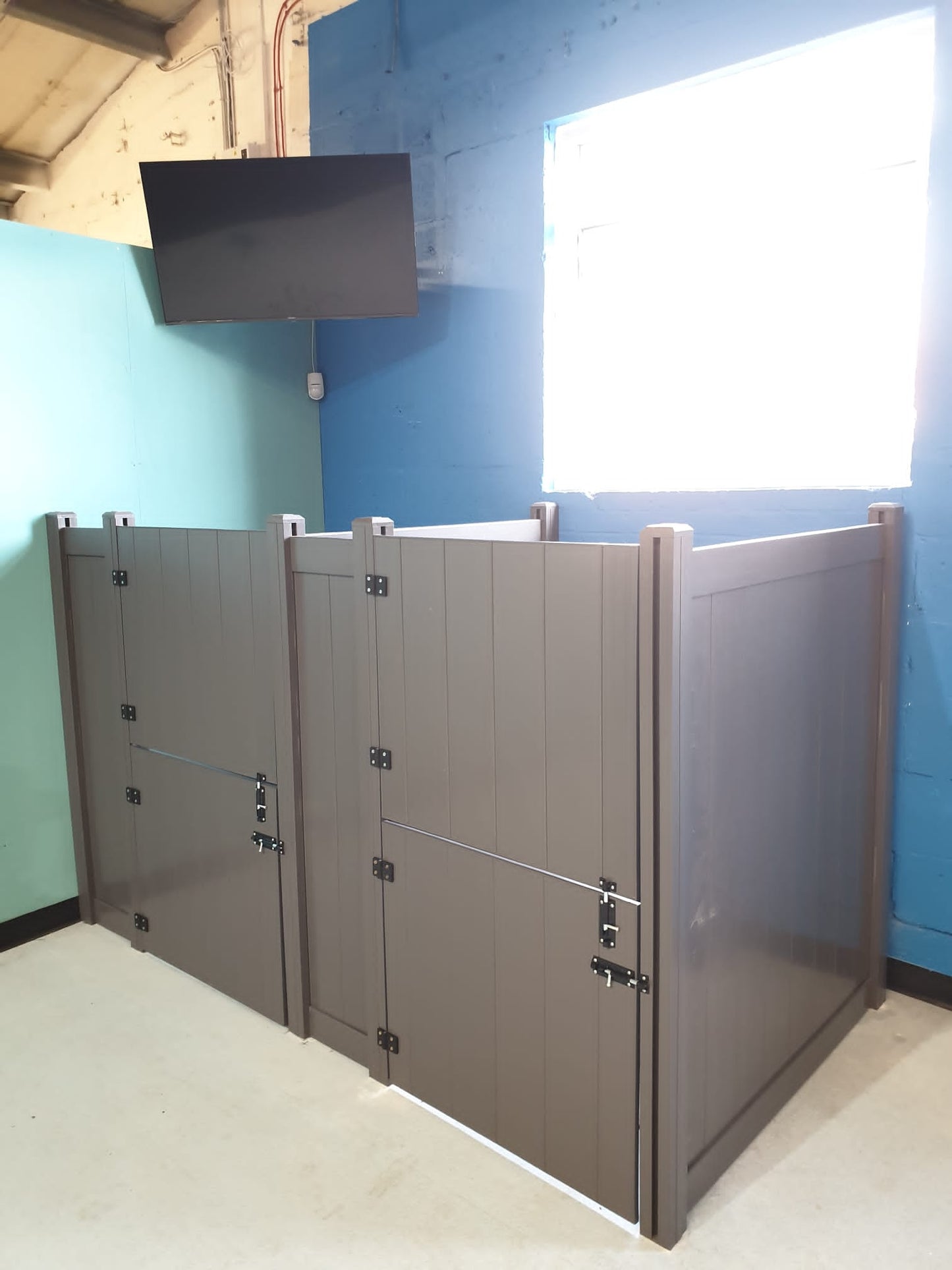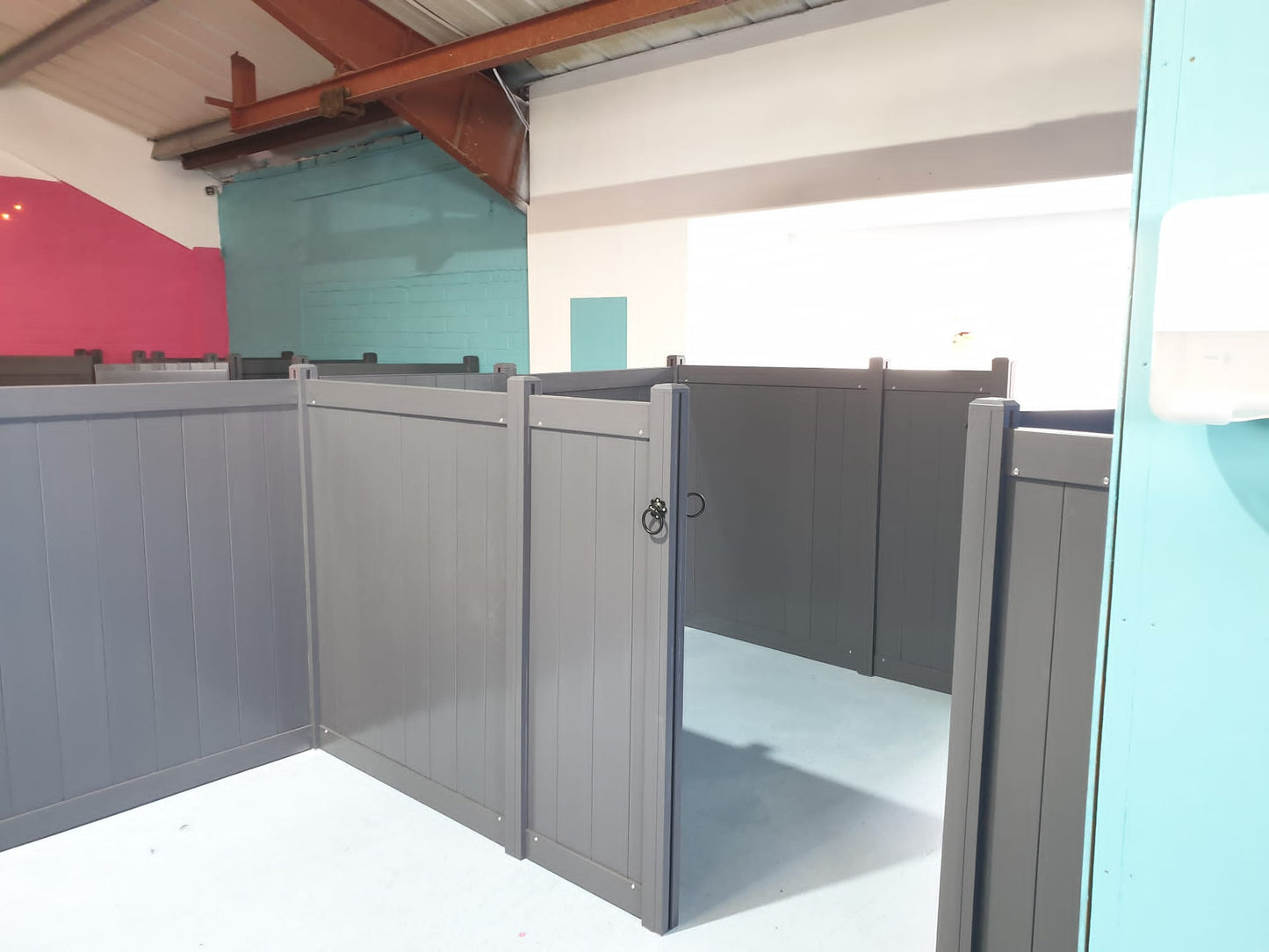 Floors, Roofs and Gates
Our Whelping Boxes come with a range of options, need a floor, roof or gate? We have got you.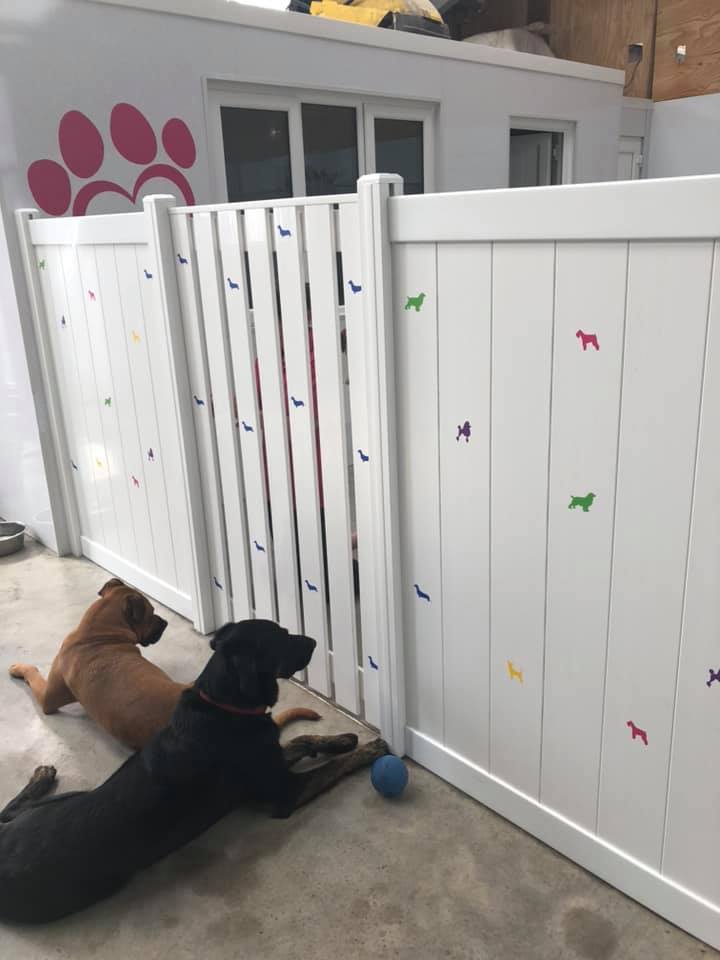 Suitable for all Breeds
Our Whelping Boxes are available in a range of heights We have varying slat gaps and heights to suit your breed of dog.
FAQs
What breeds are suitable for your Whelping Boxes?

Our Whelping Boxes are made to suit all breeds. Simply adjust the options when placing the order to suit your breed, such as height and slat gaps.
Can I add a Floor or Roof to my existing Whelping Box?

Yes you can get in touch with us and we will be able to assist you further.
Can you make bespoke sizes?

Yes, we can, send us an email to info@tekpla.co.uk with your required size and we can work out what we can do for you.
Does the whelping box come with pig rails?

Yes, it does, the pig rails are removable.
Is the floor waterproof?

The floor is made using a tongue and groove system. You can run a bead of silicone in-between each of the boards to make the floor waterproof. You need to use a
sanitary silicone (kitchen or bathroom) it is recommended to water test the floor before using it with puppies!
Can I add a playpen to my whelping box?
If I buy a whelping box and playpen can I add the playpen at a later date?

Yes, you can build the whelping box and then add the playpen when the puppies are mobile.