Regular price
Sale price
£49.99 GBP
Unit price
per
Sale
Sold out
Description

Tekplas believe its important for you to keep up with our forever changing product range with the introduction of the Playpen / Whelping Box Door enables you to install a door on your product where you may not have previously specified this with your order or if you were an early valued customer you may not have had the option to include a door with your order

Purchasing this door panel will also allow your whelping box and playpen to become two separate items, which might be useful for the later stages of whelping and development, as you can pack the whelping box away and use the playpen separately.

The easy wipe surface can be wiped with ordinary household disinfectants or even washed in a garden environment with a hose or pressure washer should it become exposed to dirt or debris.

High-Quality PVC Product
Strong Rigid Construction
Very Hygienic
Easy Clean Wipeable Surface
Durable for Indoor or Outdoor use

Door Panel Sizes

Width: 1150mm

We can also supply these at 775mm wide and 900mm wide to fit our smaller puppy play pens. If you require the smaller width then please leave the size in the notes section when checking our or email us. We need the size between the posts, please don't include the posts

 

PLEASE NOTE:

You will only receive the front panel with the door from the picture when buying this item, the whelping box and playpen are extra.
Dimensions

1150mm or 1300mm with outer posts attached = Height 60cm, 75cm or 90cm
View full details
Floors, Roofs and Gates
Our Whelping Boxes come with a range of options, need a floor, roof or gate? We have got you.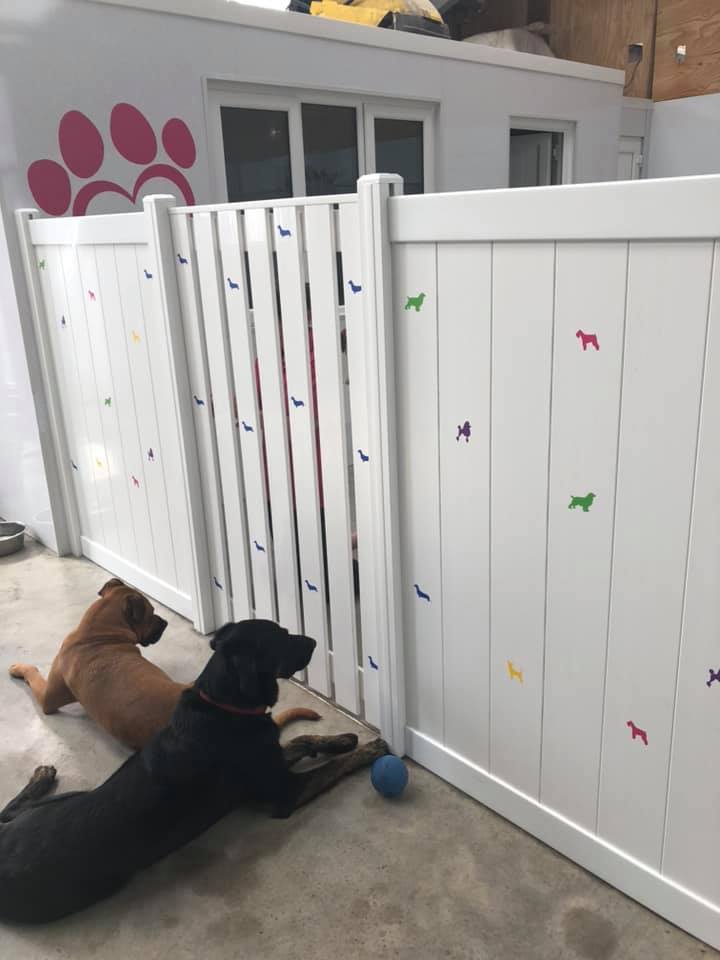 Suitable for all Breeds
Our Whelping Boxes are available in a range of heights We have varying slat gaps and heights to suit your breed of dog.
FAQs
What breeds are suitable for your Whelping Boxes?

Our Whelping Boxes are made to suit all breeds. Simply adjust the options when placing the order to suit your breed, such as height and slat gaps.
Can I add a Floor or Roof to my existing Whelping Box?

Yes you can get in touch with us and we will be able to assist you further.
Can you make bespoke sizes?

Yes, we can, send us an email to info@tekpla.co.uk with your required size and we can work out what we can do for you.
Does the whelping box come with pig rails?

Yes, it does, the pig rails are removable.
Is the floor waterproof?

The floor is made using a tongue and groove system. You can run a bead of silicone in-between each of the boards to make the floor waterproof. You need to use a
sanitary silicone (kitchen or bathroom) it is recommended to water test the floor before using it with puppies!
Can I add a playpen to my whelping box?
If I buy a whelping box and playpen can I add the playpen at a later date?

Yes, you can build the whelping box and then add the playpen when the puppies are mobile.