Regular price
£169.99 GBP
Regular price
Sale price
£169.99 GBP
Unit price
per
Sale
Sold out
Build Time: 4 - 6 working days
Estimated Dispatch Date: 12 Dec 2023
Description

Introducing Our Rabbit/Guinea Pig Runs

 

Welcome your new family pet into your home with our Rabbit/Guinea Pig Runs. Designed and manufactured in the UK by Tekplas, these enclosures ensure the safety of both humans and animals. Made from lightweight PVC, they are quick and easy to assemble and disassemble.

 

Key Features:

High-Quality PVC: Constructed from robust and hygienic PVC, our enclosures are built to last and stay in top condition for a long time.
Robust and Rigid Construction: Engineered to withstand the energetic antics of your pets.
Quick Assembly and Disassembly: The panels come pre-assembled and simply slot together for a hassle-free setup.
Gap Between Slats: A 25mm gap between slats ensures safety and ventilation for your pets.
Optional Door Feature: Customize your enclosure with a door for easy access.
Modular Enabling Panel Extension: You can increase the play area as needed.
Easy Clean Wipeable Surface: The surface can be effortlessly cleaned with ordinary household disinfectants or hosed down in the garden.
Durable for Indoor or Outdoor Use: Suitable for any environment, allowing you to set up wherever is most convenient.

 

External Dimensions:

4 Panel: 130cm x 130cm x 60cm or 75cm High

 

The kit contains four panels and four posts and caps.

We also offer a six 6-panel pen, and please see our other products in the Pets section.

Please Note: The buyer or installer is responsible for ensuring the product is installed correctly and is safe to use. We cannot be held accountable for the safety or installation of our products.

 

Optional Roof: An optional roof can be added at an extra charge. If you require a roof, please get in touch with us for more details.

 

Bespoke Requirements: Do you have specific needs not covered by our standard offerings? Contact us to discuss your custom requirements!

 

Recommended Cleaning Product: We recommend using Solvent UPVC Cleaner by Everbuild to maintain the cleanliness and durability of the enclosure.

Invest in a Safe, Durable, and Customizable Enclosure

By choosing our Rabbit/Guinea Pig Runs, you invest in a safe, durable, customizable enclosure for your beloved pets. Contact us to place your order or discuss any specific requirements you may have. Your pets will thank you for it!

 
Dimensions

130cm x 130cm x 60cm or 75cm High
Shipping & Returns

Free Delivery to UK Mainland.

Please contact us for delivery to Scottish Highlands, Isle of Man, Isle of Wight etc.Free Delivery
View full details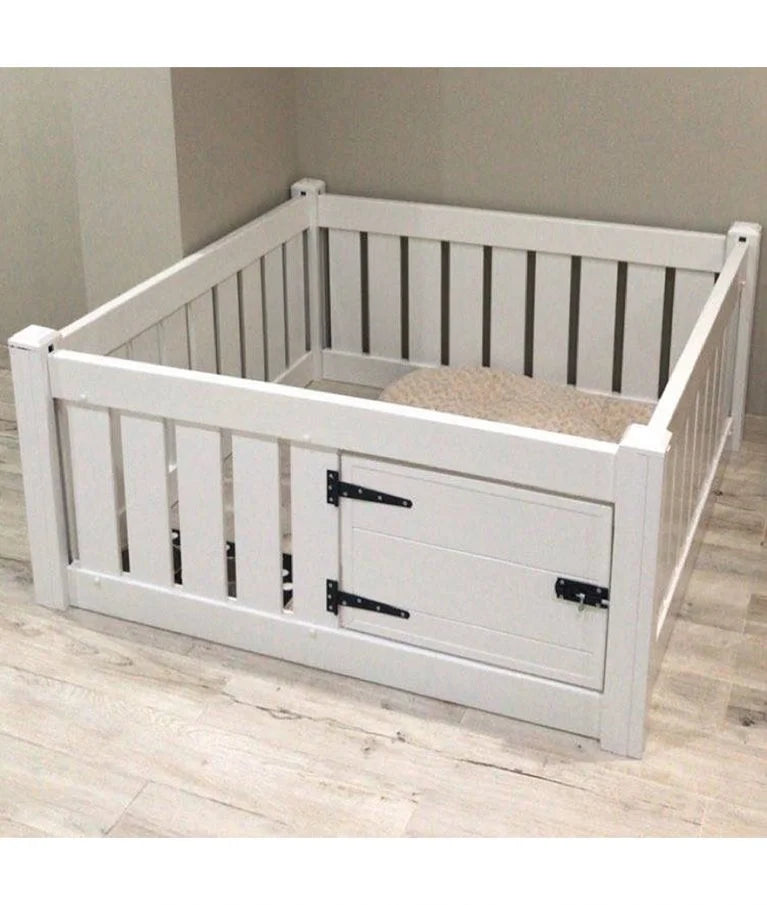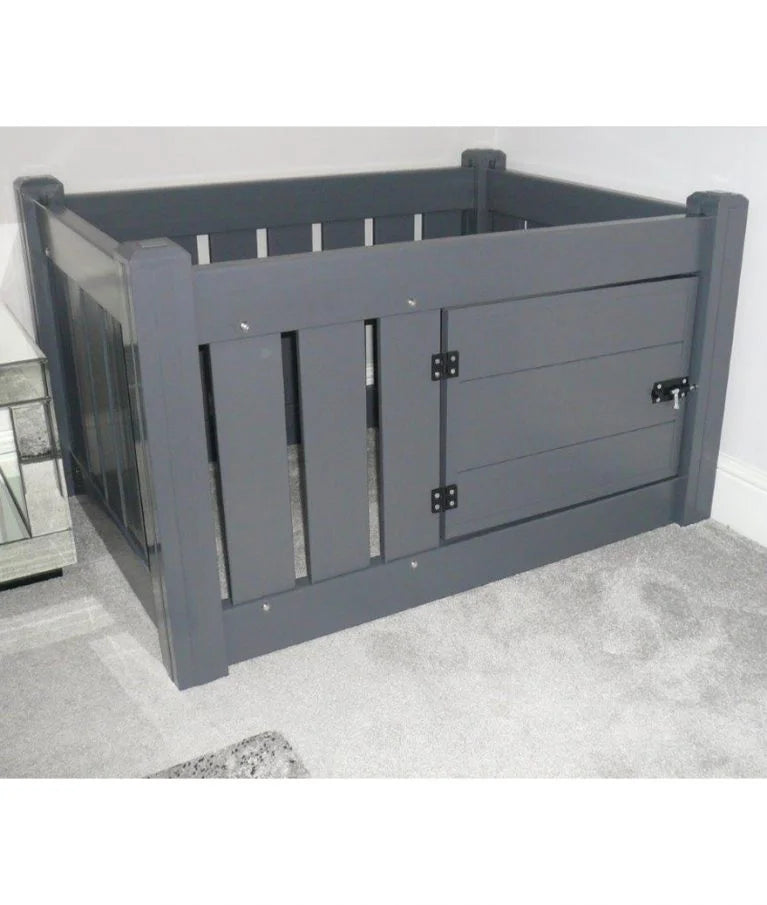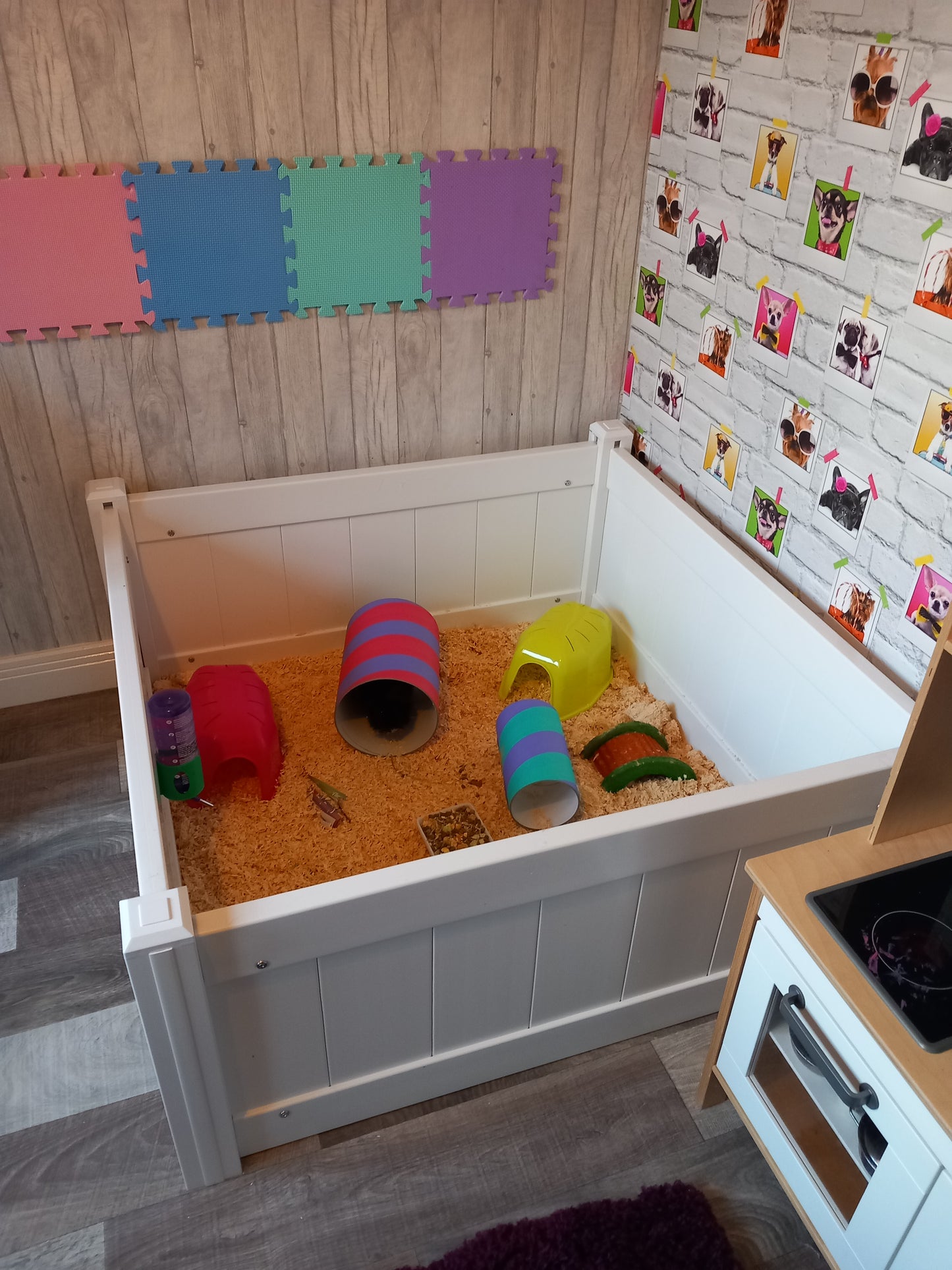 Floors, Roofs and Gates
Our Whelping Boxes come with a range of options, need a floor, roof or gate? We have got you.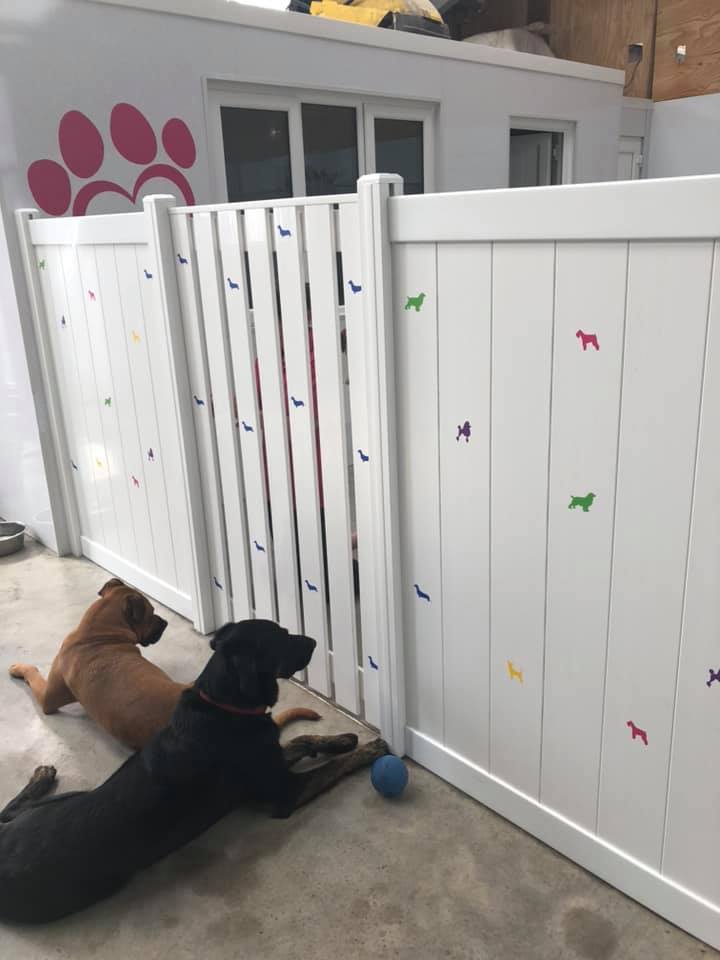 Suitable for all Breeds
Our Whelping Boxes are available in a range of heights We have varying slat gaps and heights to suit your breed of dog.
FAQs
What breeds are suitable for your Whelping Boxes?

Our Whelping Boxes are made to suit all breeds. Simply adjust the options when placing the order to suit your breed, such as height and slat gaps.
Can I add a Floor or Roof to my existing Whelping Box?

Yes you can get in touch with us and we will be able to assist you further.
Can you make bespoke sizes?

Yes, we can, send us an email to info@tekpla.co.uk with your required size and we can work out what we can do for you.
Does the whelping box come with pig rails?

Yes, it does, the pig rails are removable.
Is the floor waterproof?

The floor is made using a tongue and groove system. You can run a bead of silicone in-between each of the boards to make the floor waterproof. You need to use a
sanitary silicone (kitchen or bathroom) it is recommended to water test the floor before using it with puppies!
Can I add a playpen to my whelping box?
If I buy a whelping box and playpen can I add the playpen at a later date?

Yes, you can build the whelping box and then add the playpen when the puppies are mobile.