Regular price
Sale price
£38.99 GBP
Unit price
per
Sale
Sold out
Build Time: 4 - 6 Business Working Days
Description

Soft Play Fencing: The Ultimate Play Solution

 

Overview: Ensure the safety of children while maximizing their play experience with our Soft Play Fencing! This fencing is ideal for soft-play businesses, small restaurants, cafes, and waiting rooms. It is perfect for organizing play spaces or creating imaginative walkways.

 

Features You'll Love:

 

Superior Quality:

 Made of high-quality PVC, guaranteeing longevity and resilience.

Hygienic & Easy Maintenance:

 The easy-clean, wipeable surface ensures a germ-free environment for the children. For stubborn marks, Everbuild Solvent PVC Cleaner is highly recommended.

Versatile Use:

 Suitable for both indoor and outdoor setups.

Customizable Design:

 Comes in various colors from sleek white to vibrant multi-colored. Create the ambiance you desire!

Flexible Configuration:

 Modular design ensures you can construct various shapes - rectangles, L-shapes, U-shapes, and more.

Adjustable & Expandable:

 Our fencing adapts to your needs, whether you're aiming for different angles or varying heights for other age groups.

Swift Setup & Takedown:

 Assembling and disassembling is a breeze, ensuring convenience at its best.

 

Fencing Kit Inclusions:

1 High-Quality PVC Panel

1 Post with Cap

 

Fixing Your Fencing:

Depending on your specific needs, we offer multiple fixing options:

Permanent Setup:

Standard posts to use with our solid floor fixings. (See fixings page)

Temporary Setup:

 Opt for metposts or our unique temporary outdoor stainless steel stabilizing feet. (See fixings page)

For Uneven Ground:

 Check out our Plastic Picket Fencing, which offers a 50mm ground clearance for easy leveling.

 

Safety First: Our product proudly wears the seal of inspection by the Royal Society for the Prevention of Accidents (RoSPA). Their comments highlight the product as "well-manufactured" and presenting a "low risk to users," making it apt for creches, nurseries, and similar environments.

 

Enhancements & Add-Ons:

Gates:

 We provide gates suitable for varying widths, ensuring your play area remains easily accessible.

Post Caps:

 Fix them with PVC Solvent adhesive or super glue for permanence or silicone for flexibility in future adjustments.

💡 Tips: Our fencing can be easily washed with a hose or pressure washer if exposed to dirt in an outdoor setting.

 

Ready to Order? Dive into our collection now! And if you have unique requirements, jot them down in our notes section during checkout. Let us help you craft the perfect play area for those joyful giggles and playful runs.

 

Transform your space with our Soft Play Fencing – where safety meets fun! 🎈🎉

Fencing Explained = Important


With our posts you can connect a panel to each of the four faces, any faces of the post you don't use, will be covered with a cover strip. It's a modular system so you can keep adding to the fencing. You can make rectangles, squares, straight lines, U-Shapes, L-Shapes, etc

We can cut the panels so that you can go at different angles if required. If your making smaller squares or rectangles the fencing is free standing, if you require straight lines of more than 2 panels, then we can offer temporary stabilising feet which our posts slide over and this helps to stabilise the fence across longer runs or metposts which are knocked into the ground just below the surface level and our post recesses into the metpost and clamped into place. For permanent fixing (which is the best method) we can offer the posts cut longer to cement into the ground or we offer solid floor fixings. All of the above fixing products are on our fixings page. We can cut down our standard panels and make most sizes required, simply email a plan of what you require and our team will work everything out for you. Or if you can make our standard panels work, you can easily order everything you need direct from the website.

Each panel comes with one post. If you're not making a square or rectangle then you will require a finishing post every time you finish the fencing. Again, these are on our fixings page. If your making in and out entrances with gates or just walk through gaps. So, stopping the fencing and starting again, you will require more finishing posts.

We can also offer gates to suit most gaps from 500mm – 1200mm wide if you're going for our temporary fixings we would recommend not ordering a gate over 800mm wide due to the post not being fixed to the ground. If the posts are fixed permanently then anything up to 1200mm is fine. Our single play area gates are on the fencing page. This product has all the options you need to match this product, colours, height, etc

We also have another product Plastic Picket Fencing which allows the panel to sit of the ground by 50mm this helps when fitting the fencing on un-level ground. Allowing you to cut the spacer profile at slightly different heights each end to ensure the panels are level or you can even step the panels down slightly.

If you require different heights of fencing on the same fencing system we can just supply a slightly longer post allowing you to carry on with a different height suitable for different aged children.

Otherwise simply send us your plan with the sizes and will work it all out for you


 
Dimensions

Panels & Post Sizes

Panels

Height: 600mm / 750mm / 900mm
Width: 1150mm

Posts

Height 600mm / 750mm / 900mm
Width 75mm Square

Shipping

Free Delivery to all UK Mainland (not including the Highlands)
View full details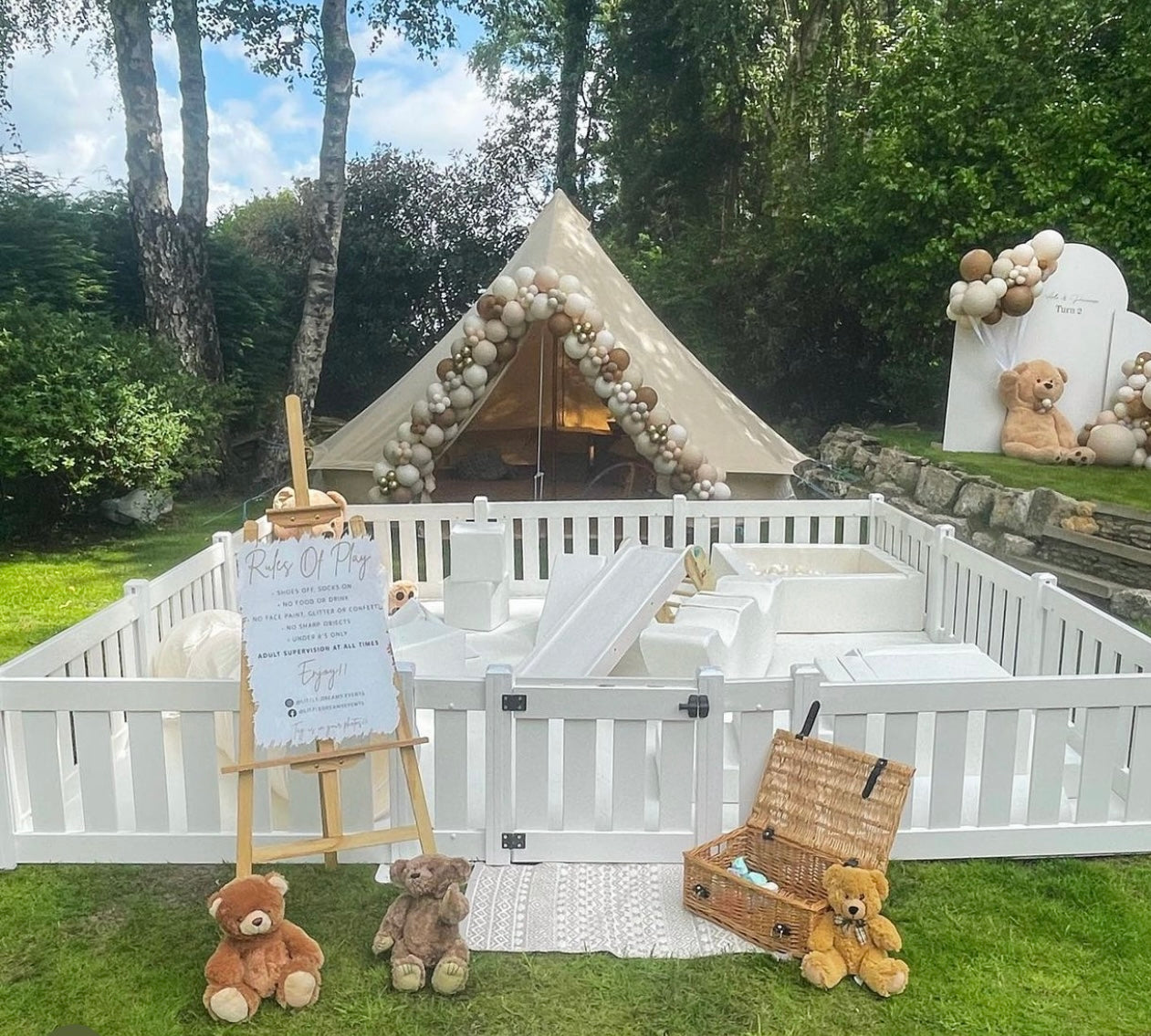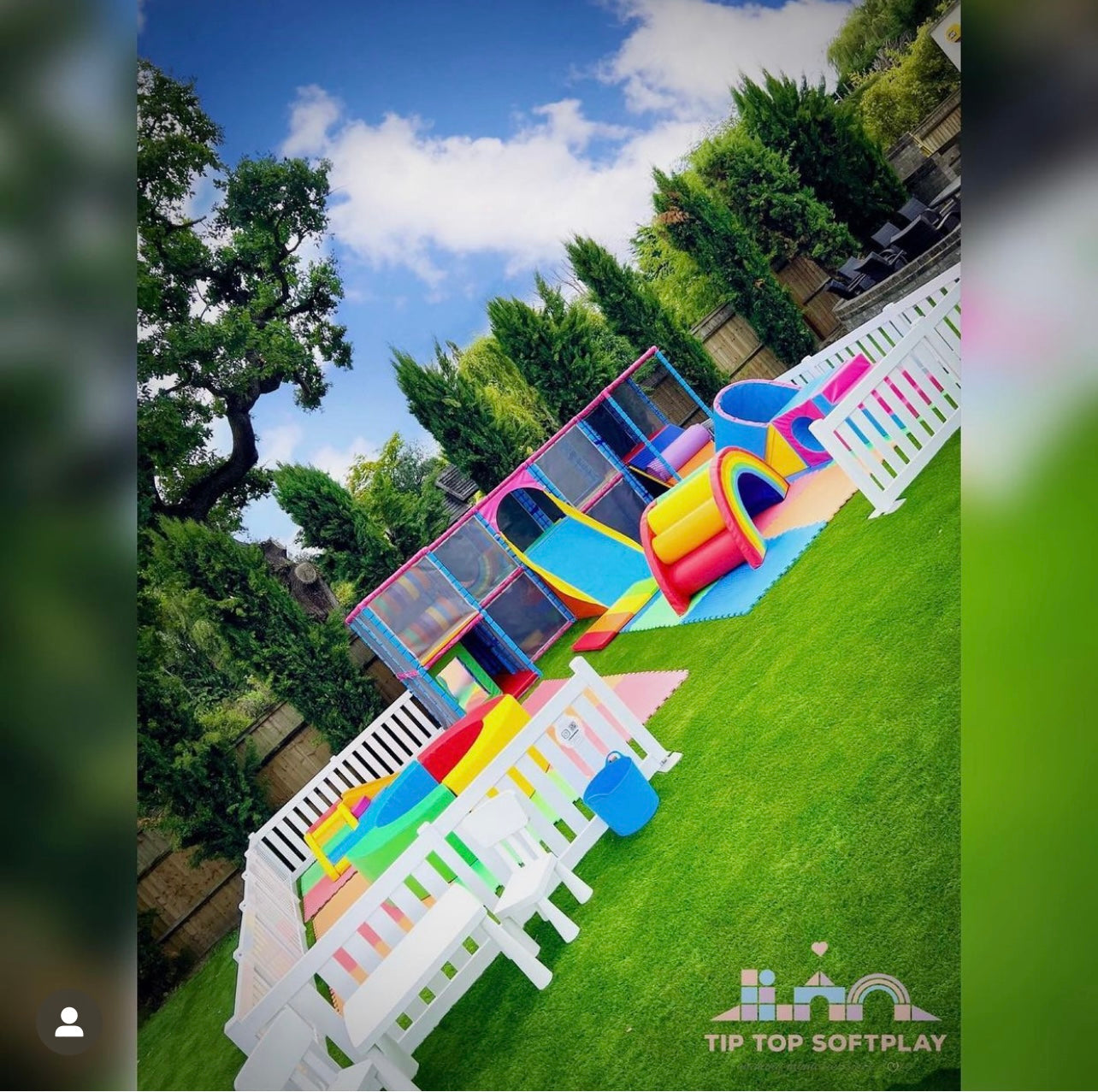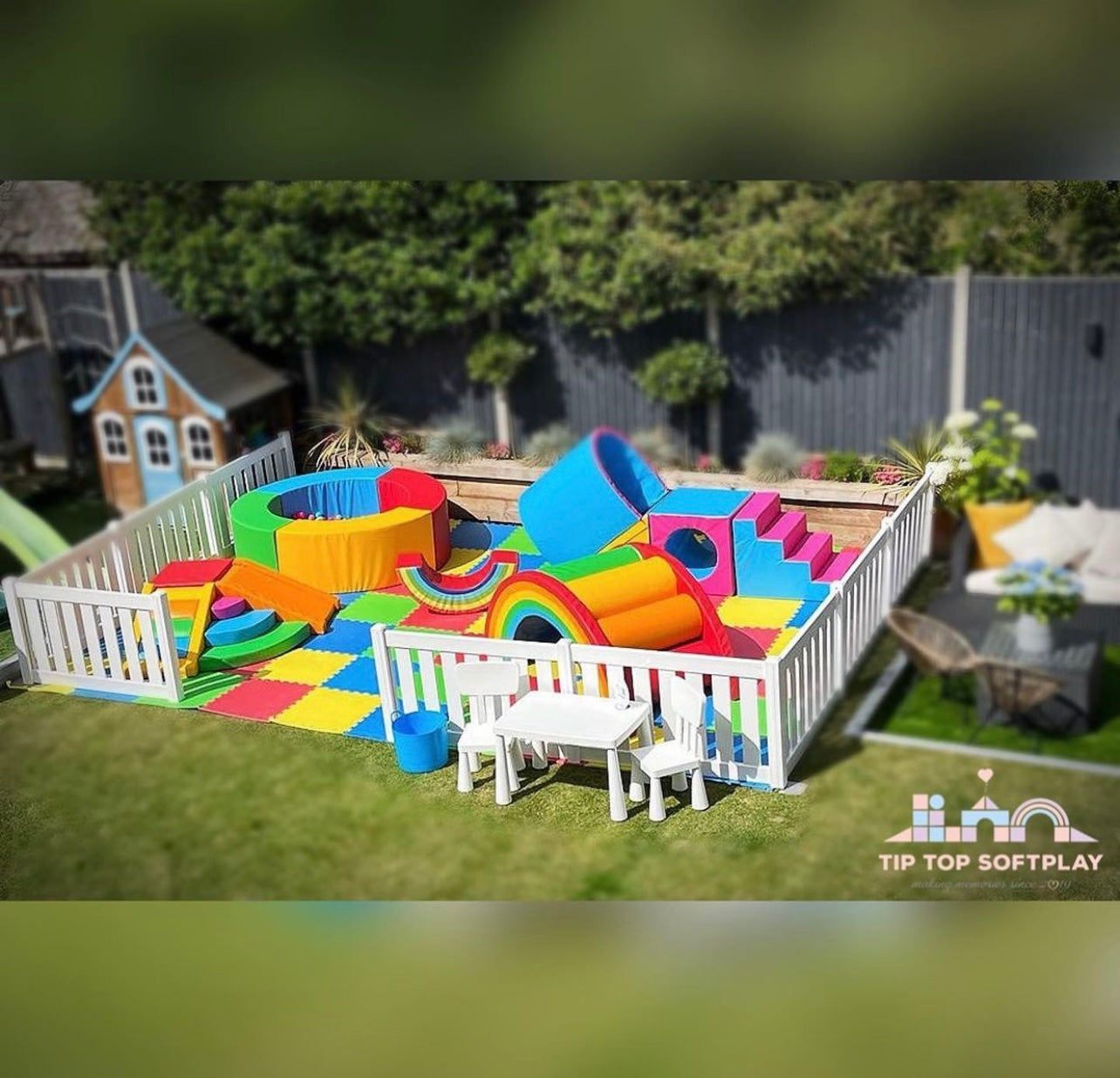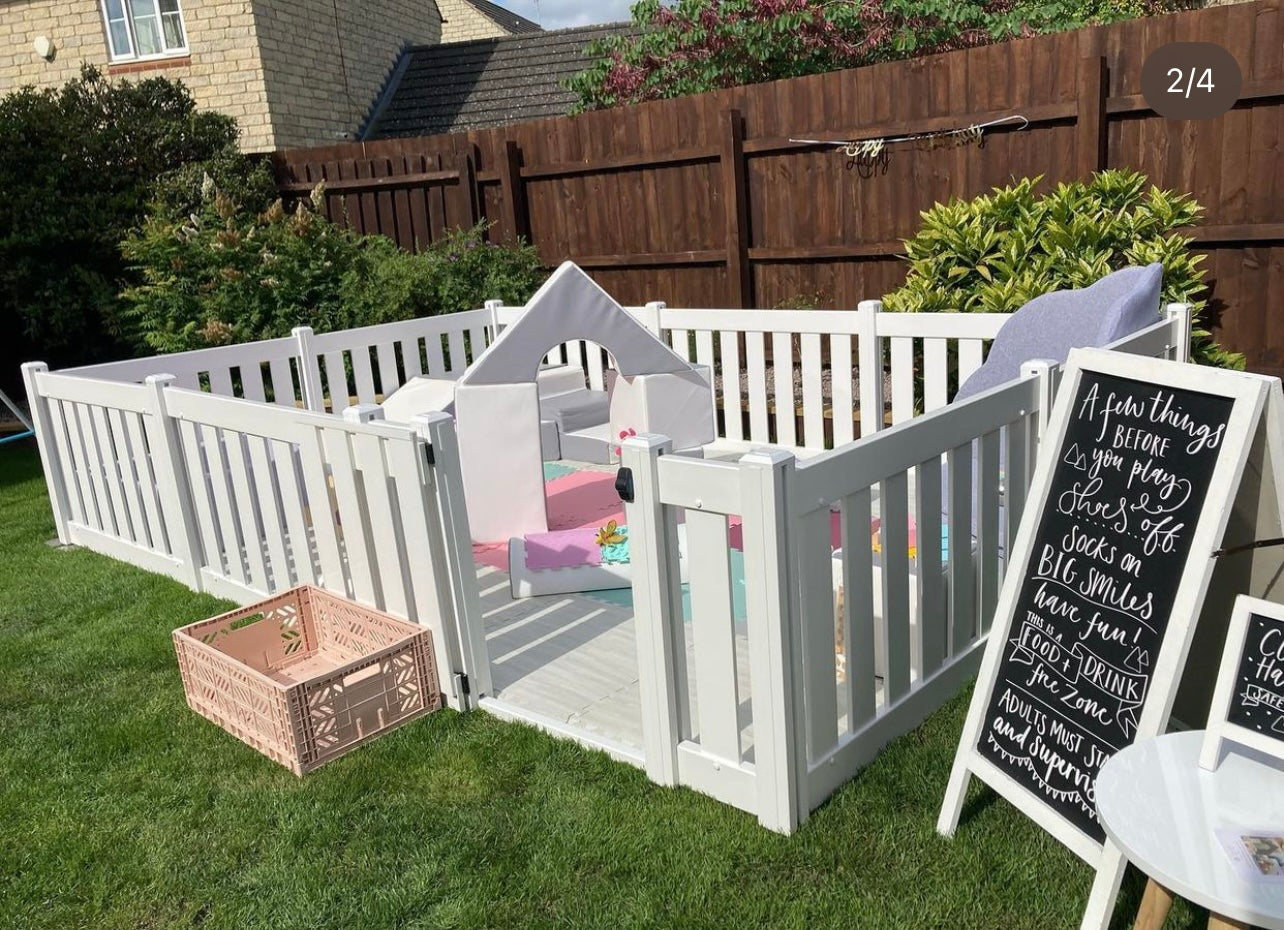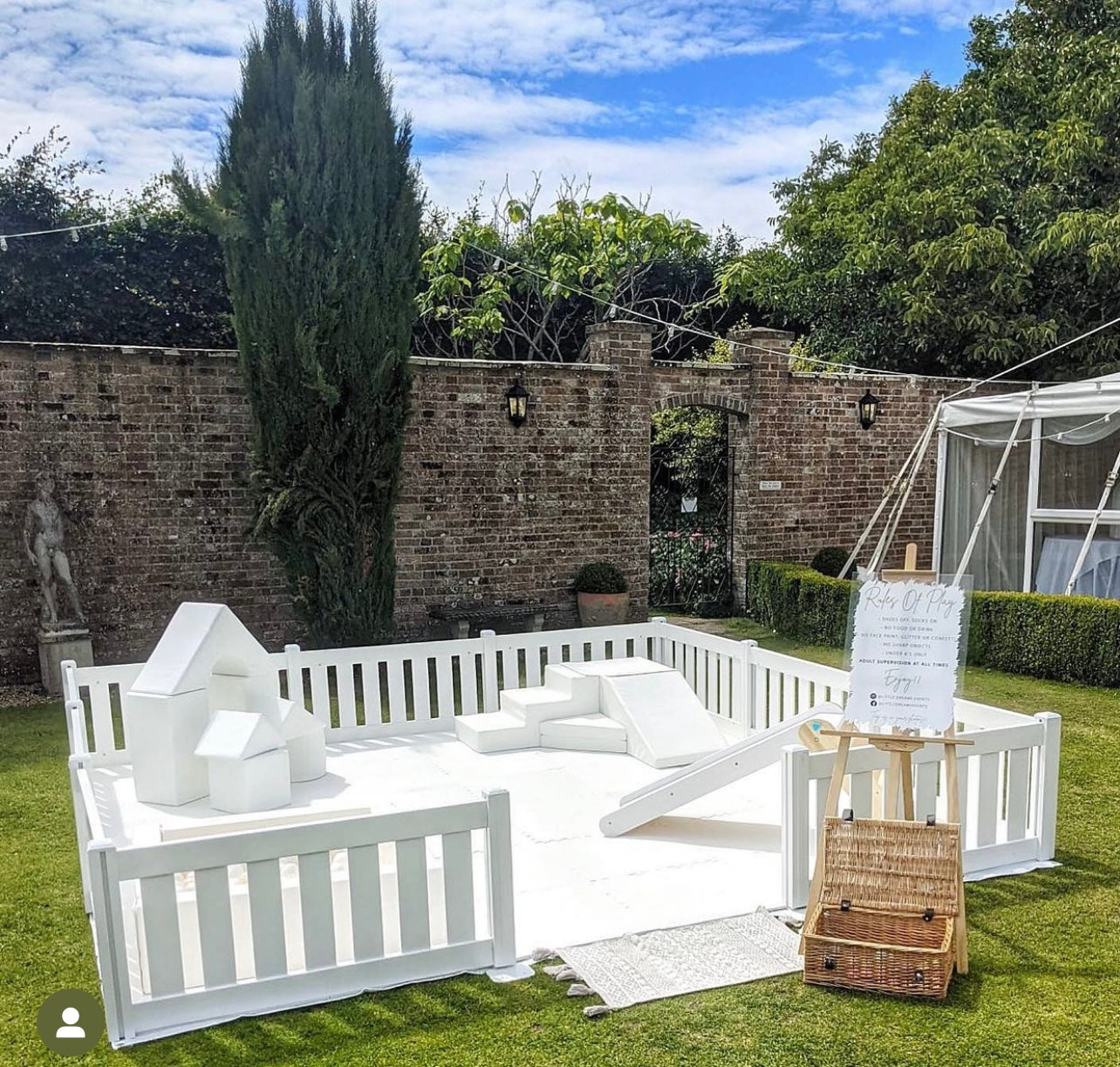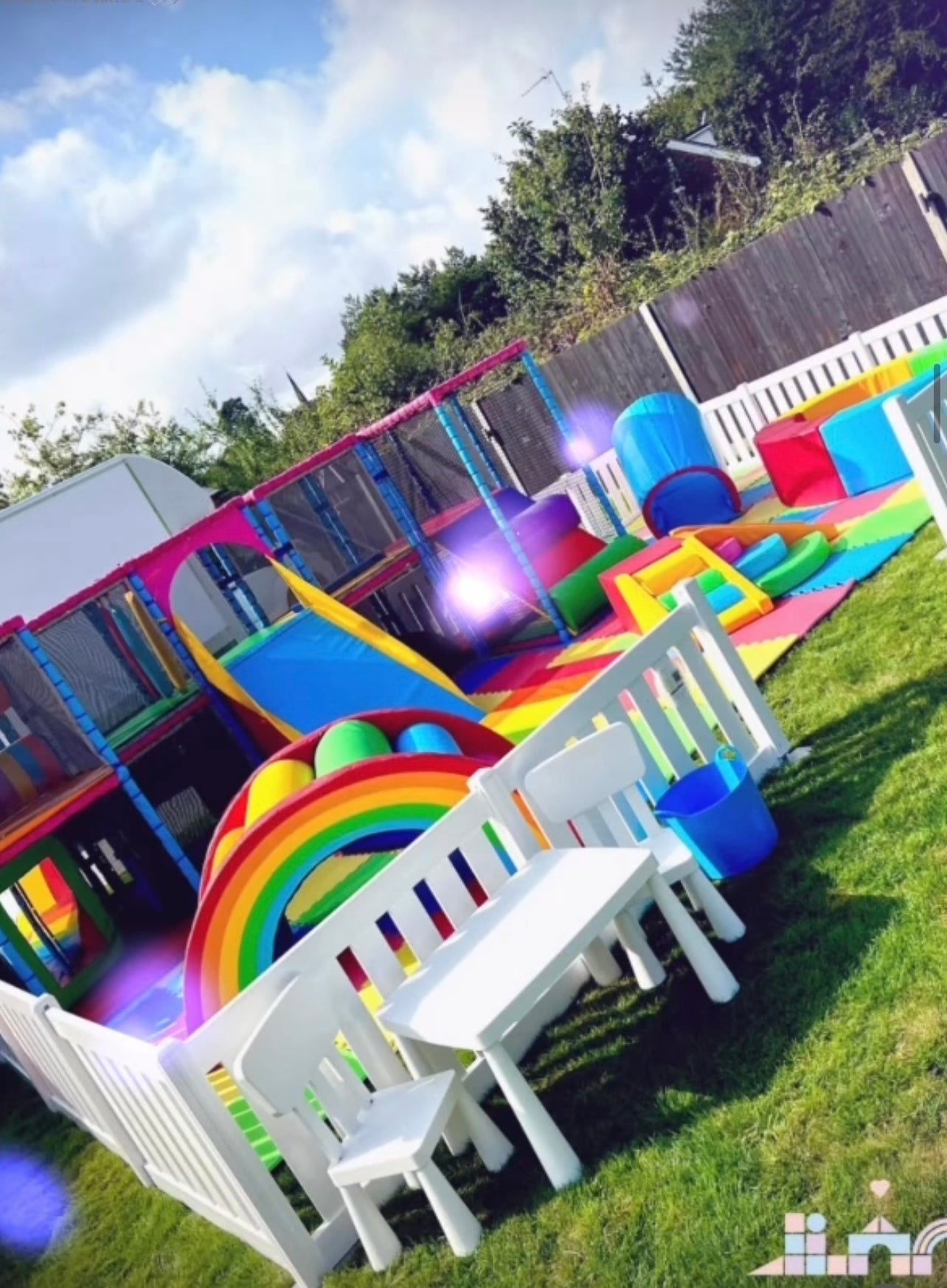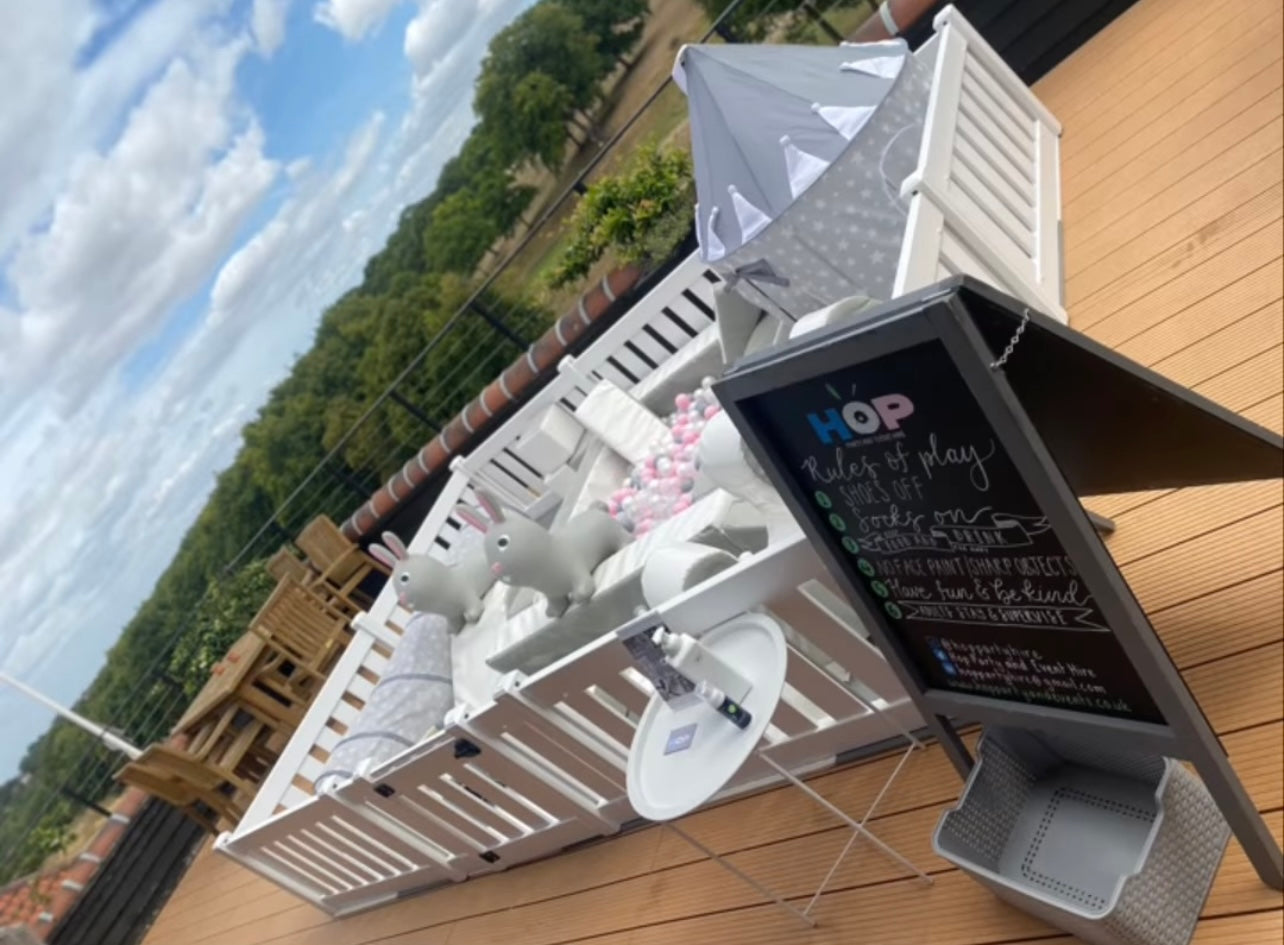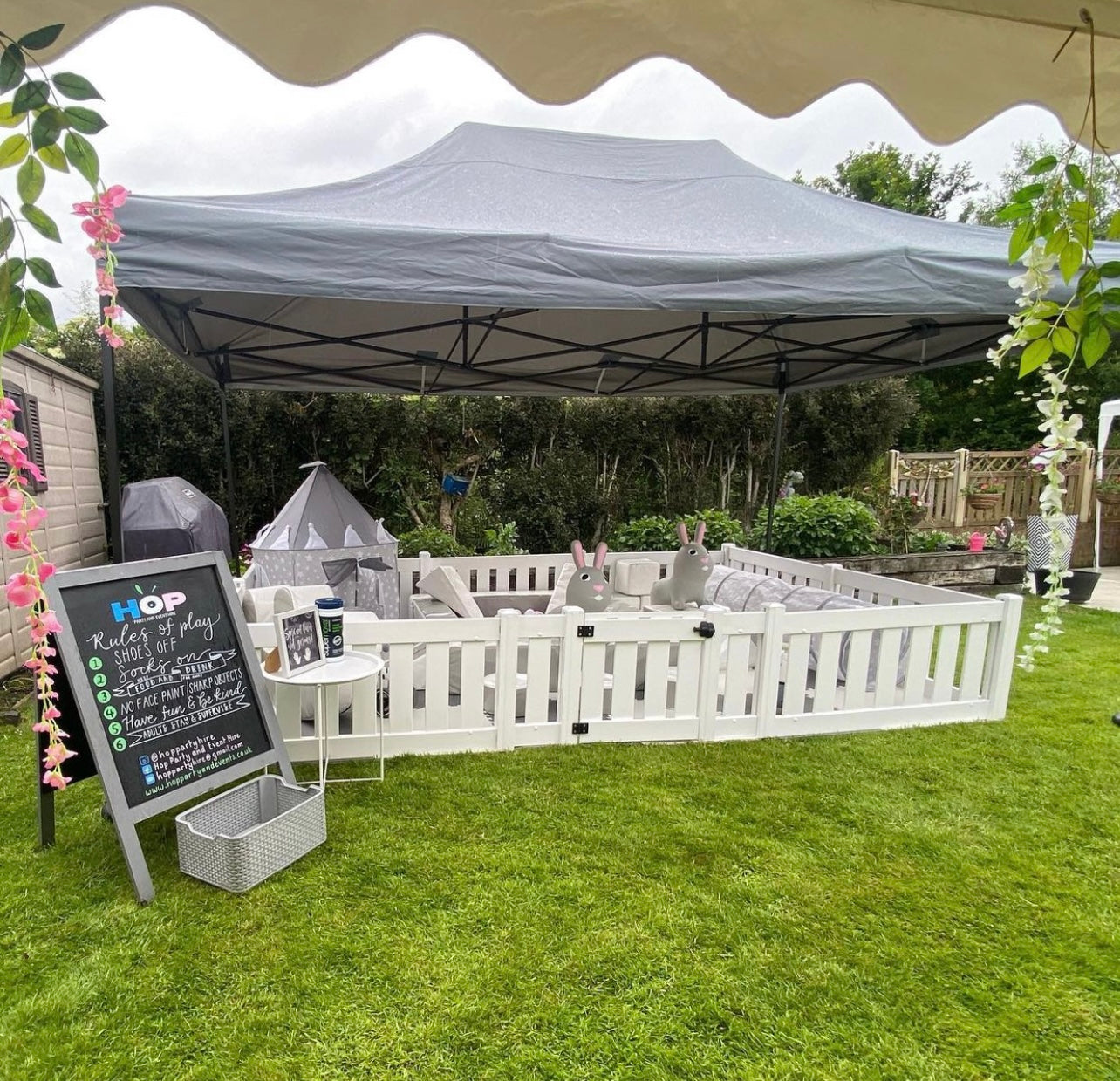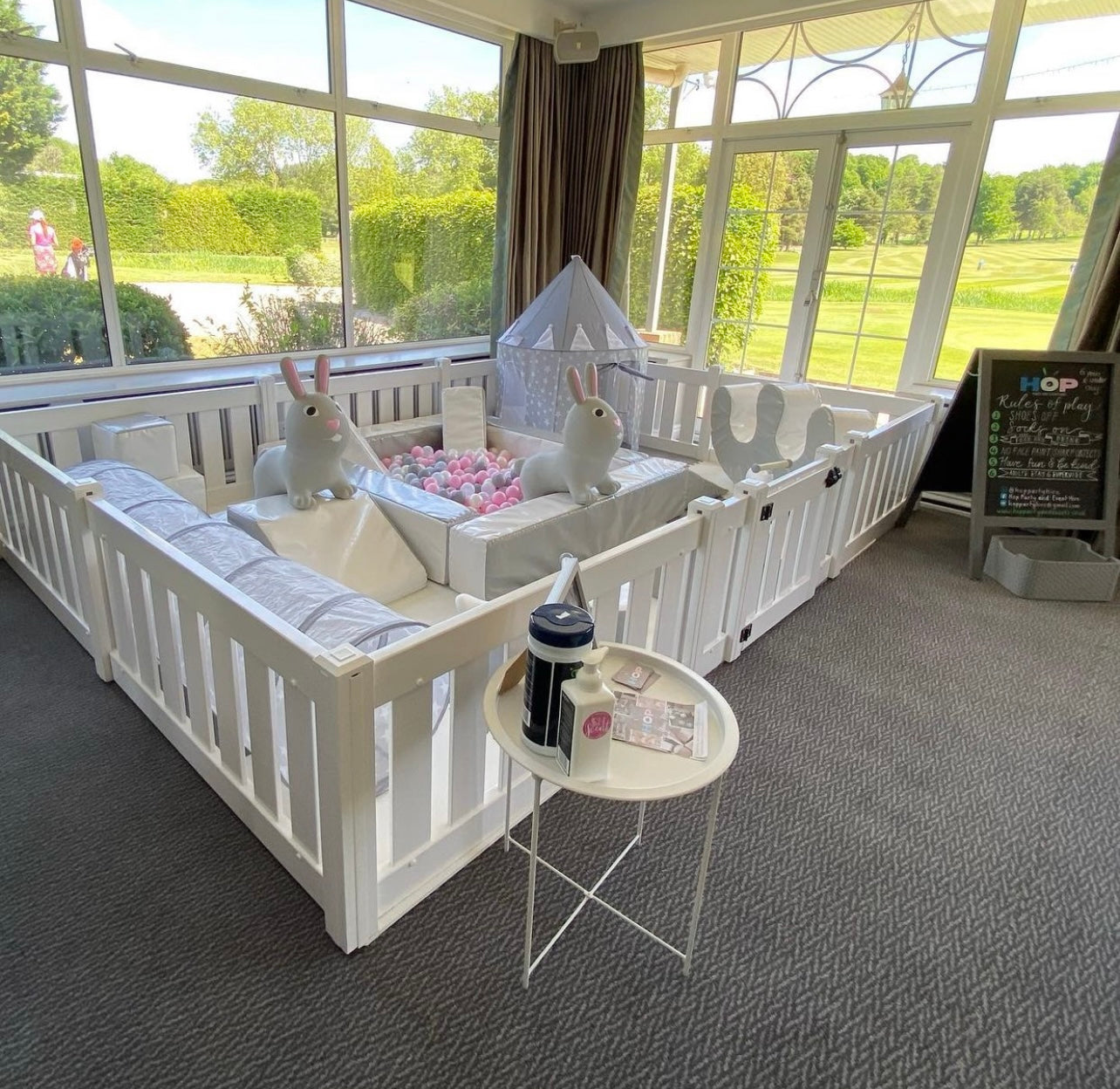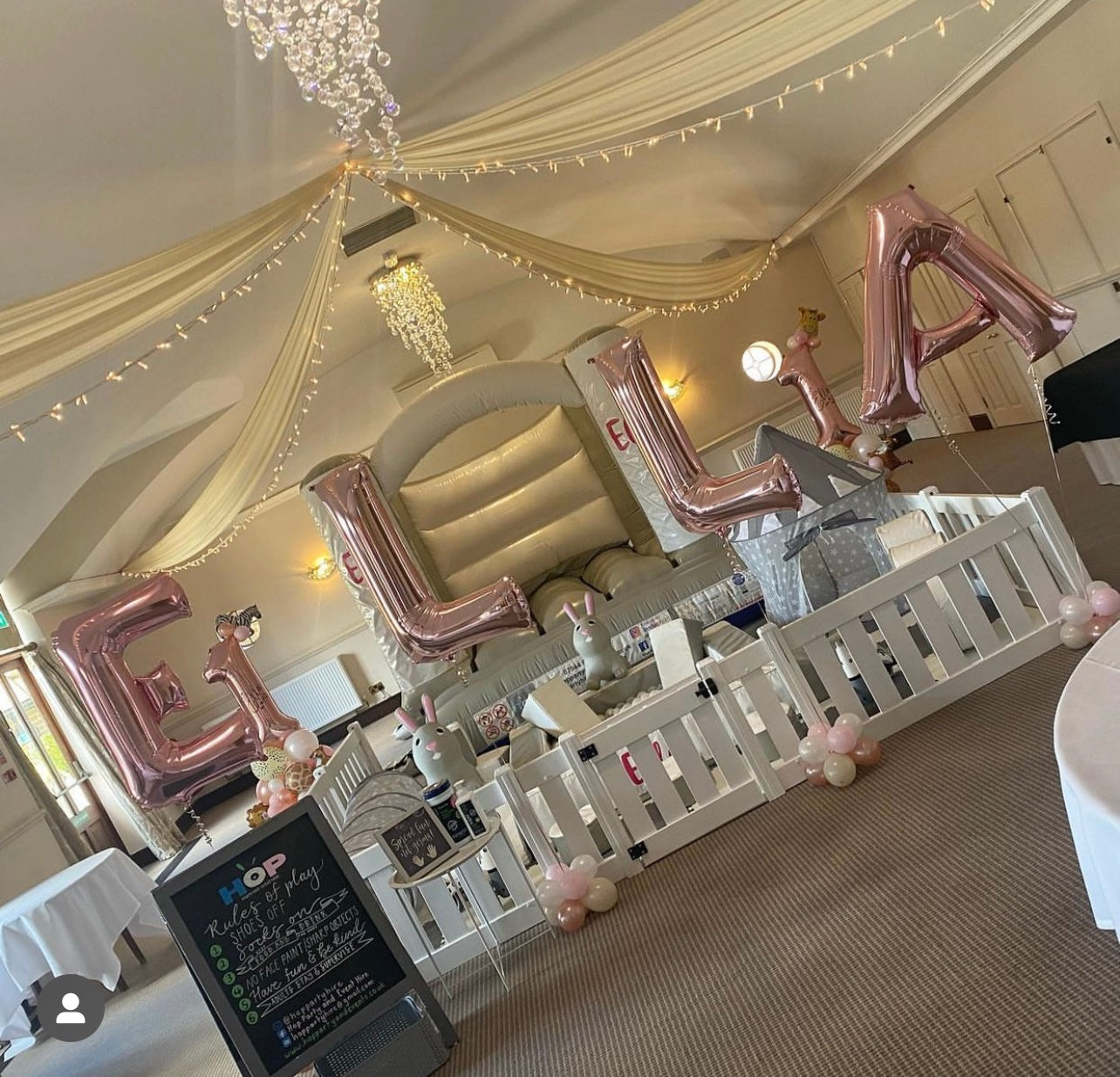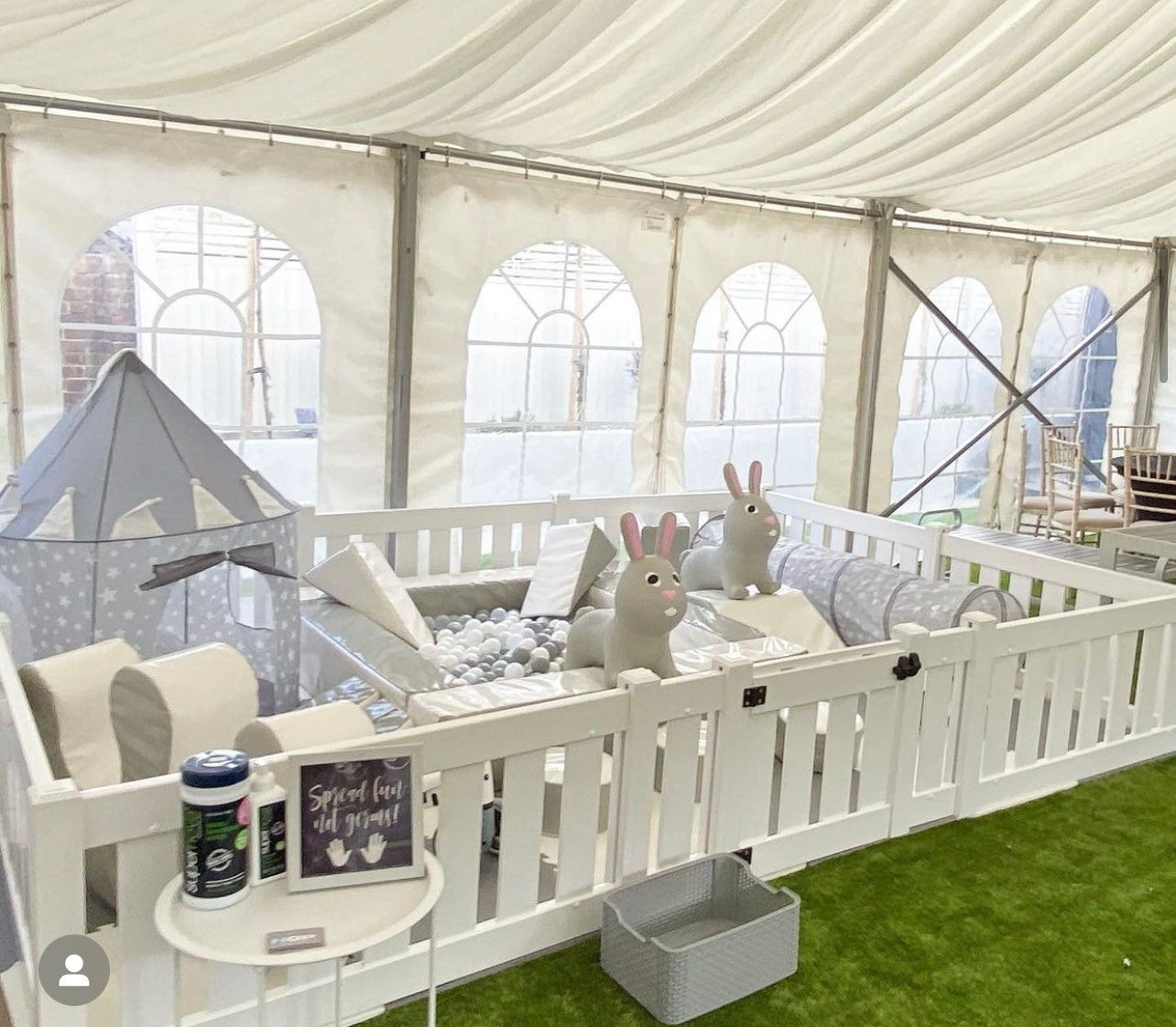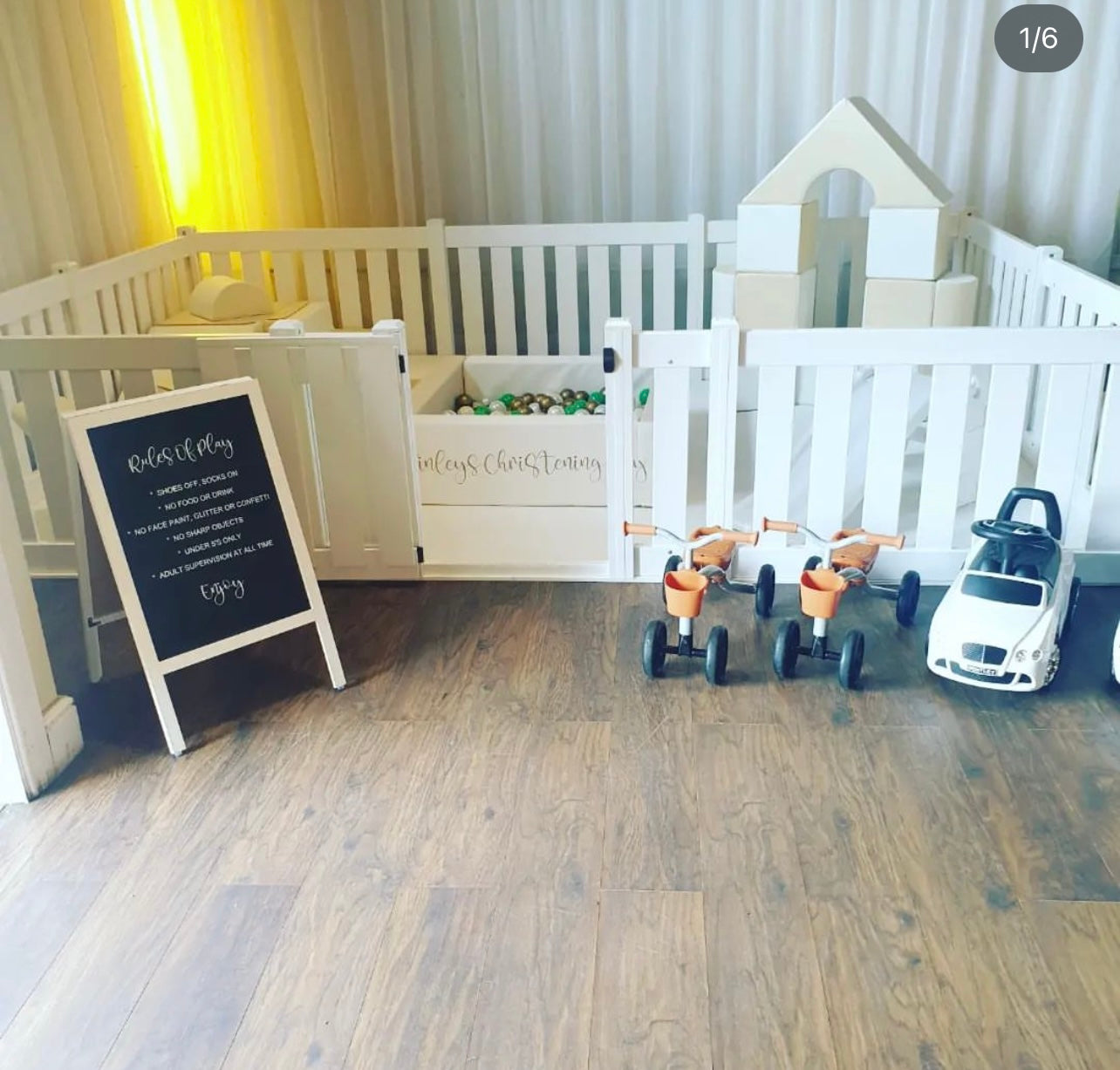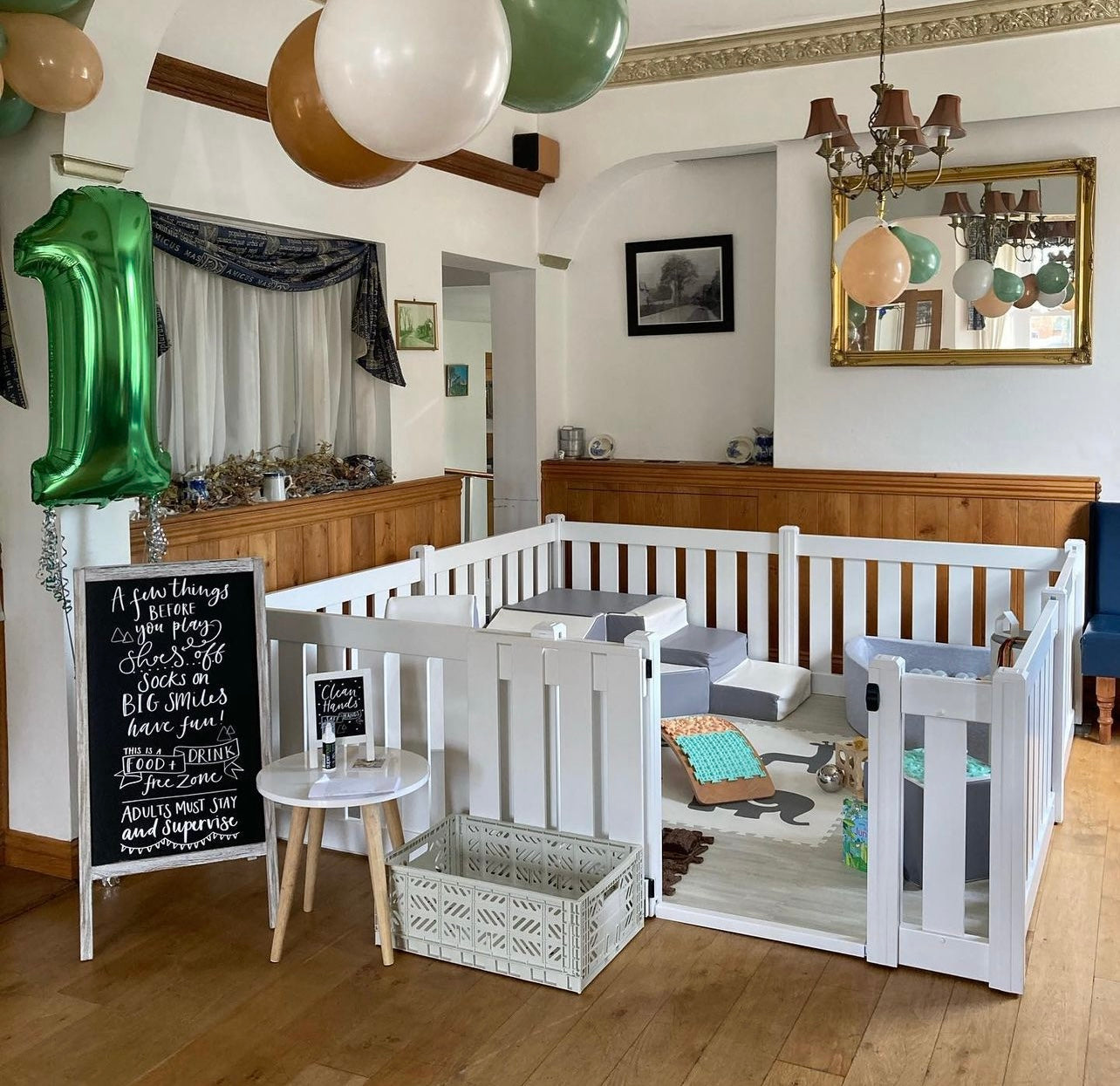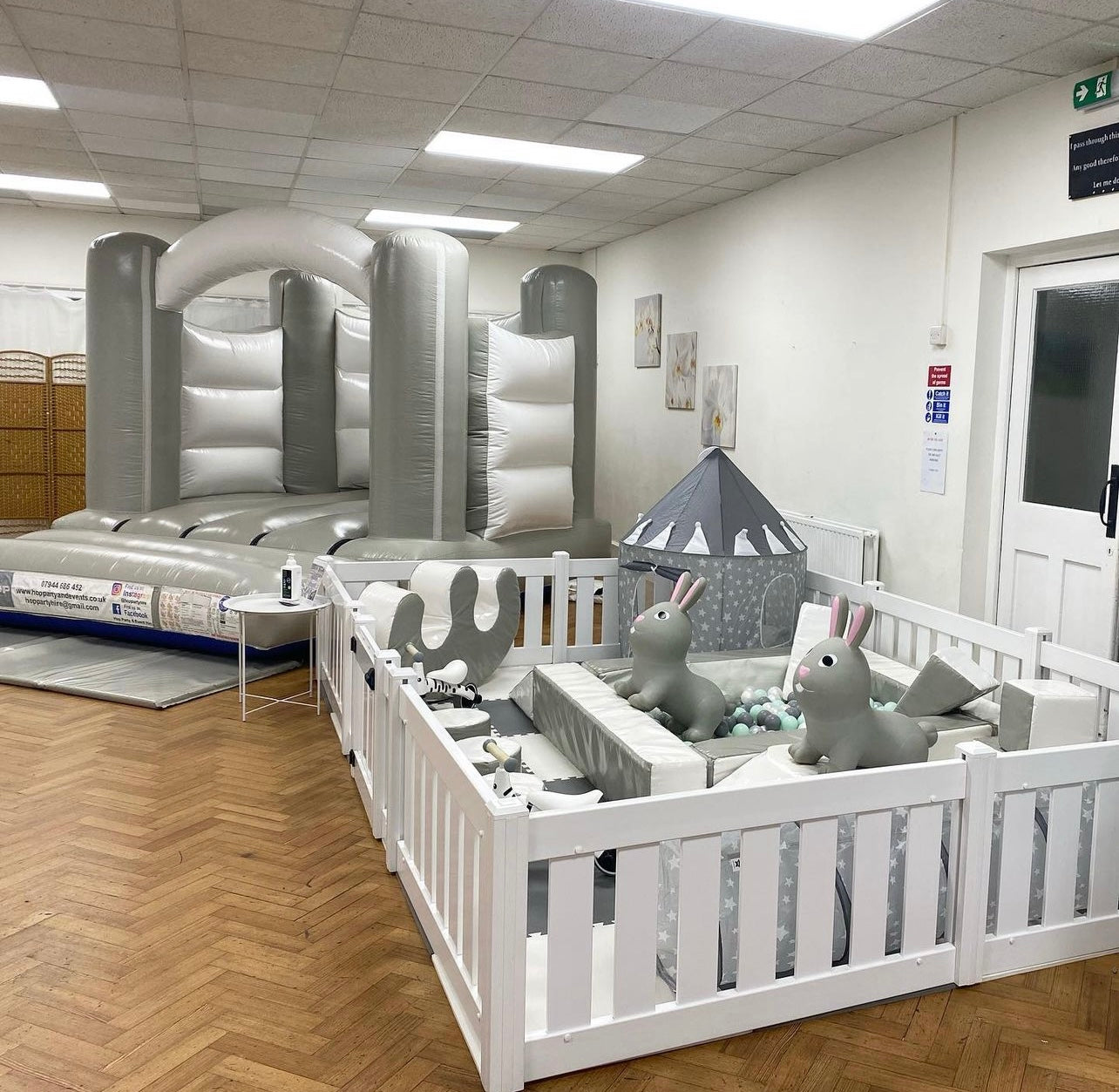 Types of Fixings
To secure your fencing we offer solid floor fixings (permanent fix) or stabilising feet (temporary fix).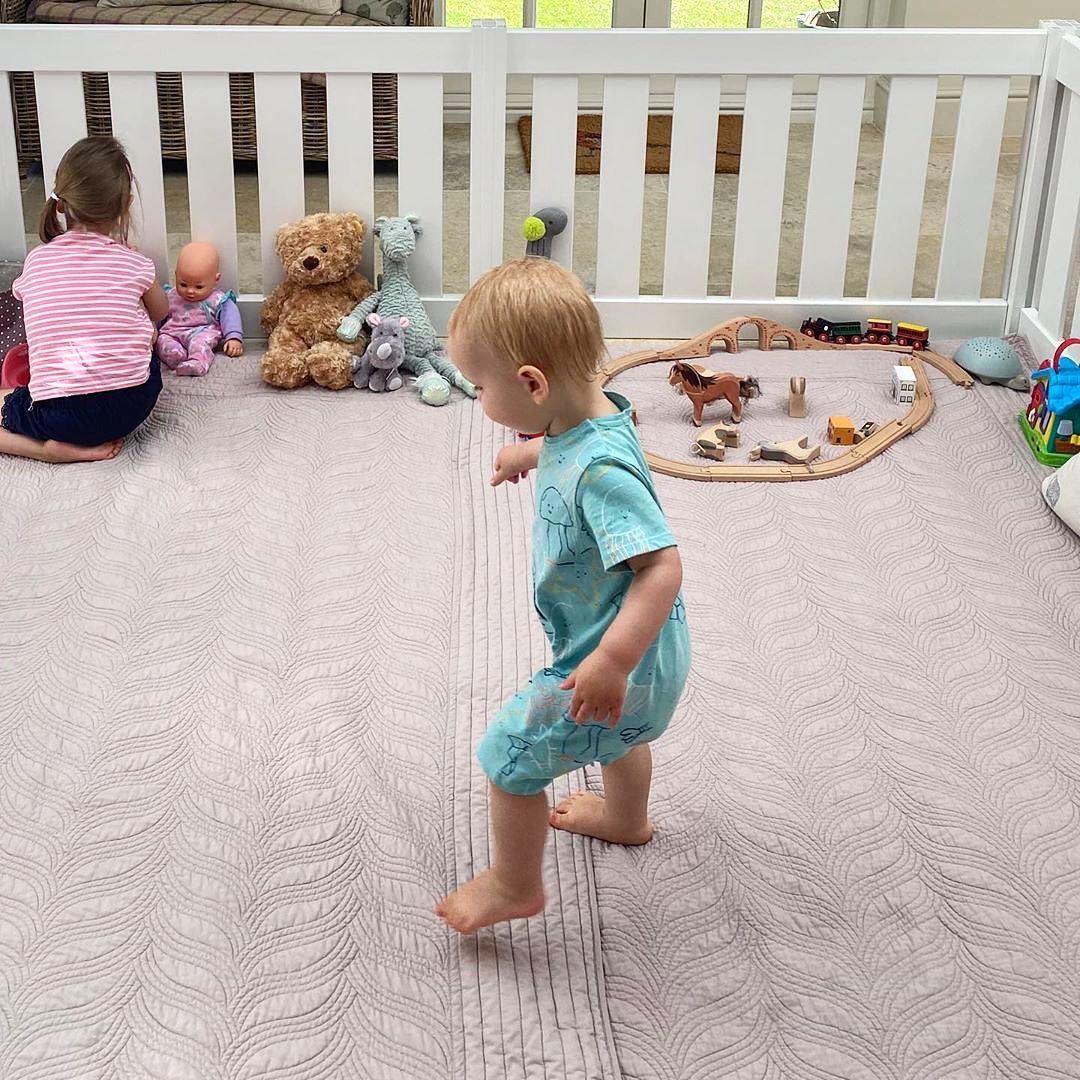 Grows with your child
Need more room? Our playpens are expandable and can grow with your child. Just add more panels as they grow bigger giving them more room to play.
FAQs
Are your playpens suitable for carpet or hard floors?

Our products are suitable for all floor surfaces. Due to their construction they are strong and difficult for a child to move once in place. We provide rubber feet for hard and slippery floor surfaces.
Are the playpens easy to assemble?

Our playpens are easy to assemble. No tools are required and the posts and panels simply slide and lock into position.