Regular price
Sale price
£24.99 GBP
Unit price
per
Sale
Sold out
Build Time: 4 - 6 Business Working Days
Description

Tekplas Post Chain Fencing Kit: Enhance Your Garden with Ease

Transform your outdoor space with the Tekplas Post Chain Fencing Kit, a complete solution that combines aesthetics, durability, and ease of installation. Manufactured in the UK by Tekplas, this kit includes everything you need to install a durable and good-looking chain fence that will enhance your garden and stand the test of time.

Key Features:

High-Quality PVC Product: Ensures durability and a maintenance-free experience.
Strong Rigid Construction: For a robust and long-lasting fence.
Hygienic Easy Clean Surface: Wipe to clean.
Variety of Colours: Posts are available in White, Brown, Golden Oak, and Dark Grey; Chains are available in Black or White.
Easy Installation: Please see the video and drawing


Post Type Selection: Choose from three post types to suit your installation needs:

Standard Post: Post only, allowing you to purchase other fixings separately.
Standard Post Inc Ground Spike: Includes a standard height post and a 660mm U-Channel ground spike for temporary installations on soft ground.
Longer Post to Cement: Posts supplied 250-300mm longer for cementing into the ground, providing the best strength.

How Many Kits Will I Need? To calculate the number of required kits, measure the distance you want to cover with the chain link fencing. Our standard kit spacing is 1225mm (4ft) from center to center of the post, or you can work it out another way: each post is 7.5cm square, and the spacing between each post is 115cm.

Remember to purchase a finishing post to complete the fencing run or one for each separate section if your fence run is split. Please see related items or our fixings page.


For solid ground installations, we can supply solid floor fixings. Please visit our fixings page for more details on finishing posts and other fixings, or simply email us with your plan and sizes, and we will assist you in working out your requirements.

Kit Contents: Each kit includes:

1 x 600mm or 60cm Post
1 x 1400mm or 140cm Chain (Black or White)
1 x 700mm Steel Spike
1 x 575mm or 57.5cm Spacer
1 x Post Cap
1 x 150mm long U clip (Bent Solid PVC Rod for holding the chain)

Installation Note: The buyer or installer is responsible for ensuring the product is installed correctly and is safe to use. Tekplas cannot be held accountable for the safety or installation of our products.

Order your Tekplas post-chain fencing kit today and enhance your garden with ease!



View full details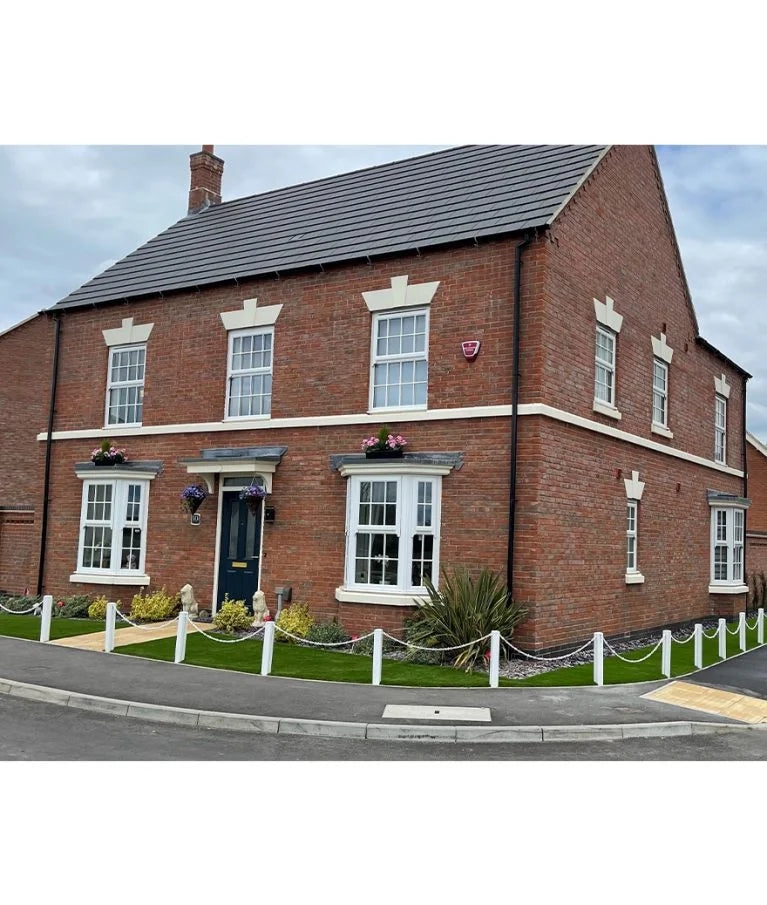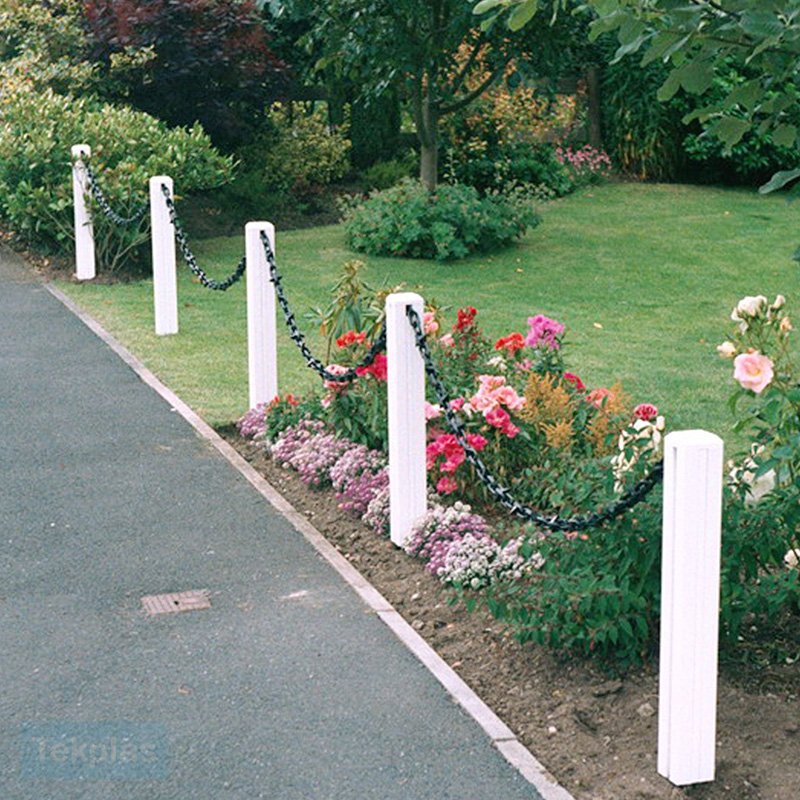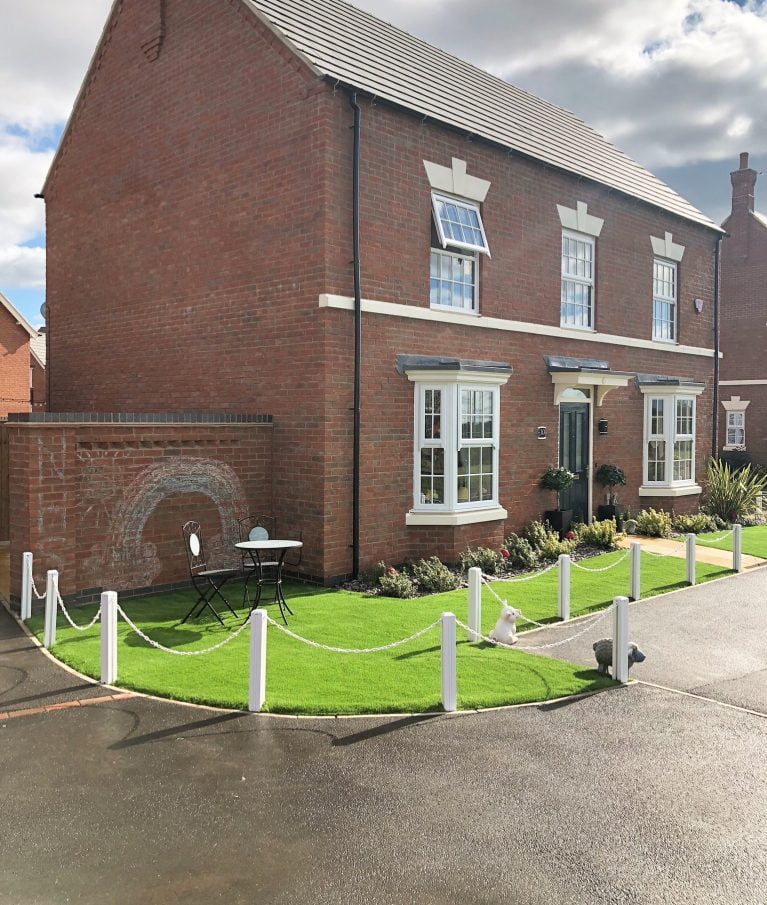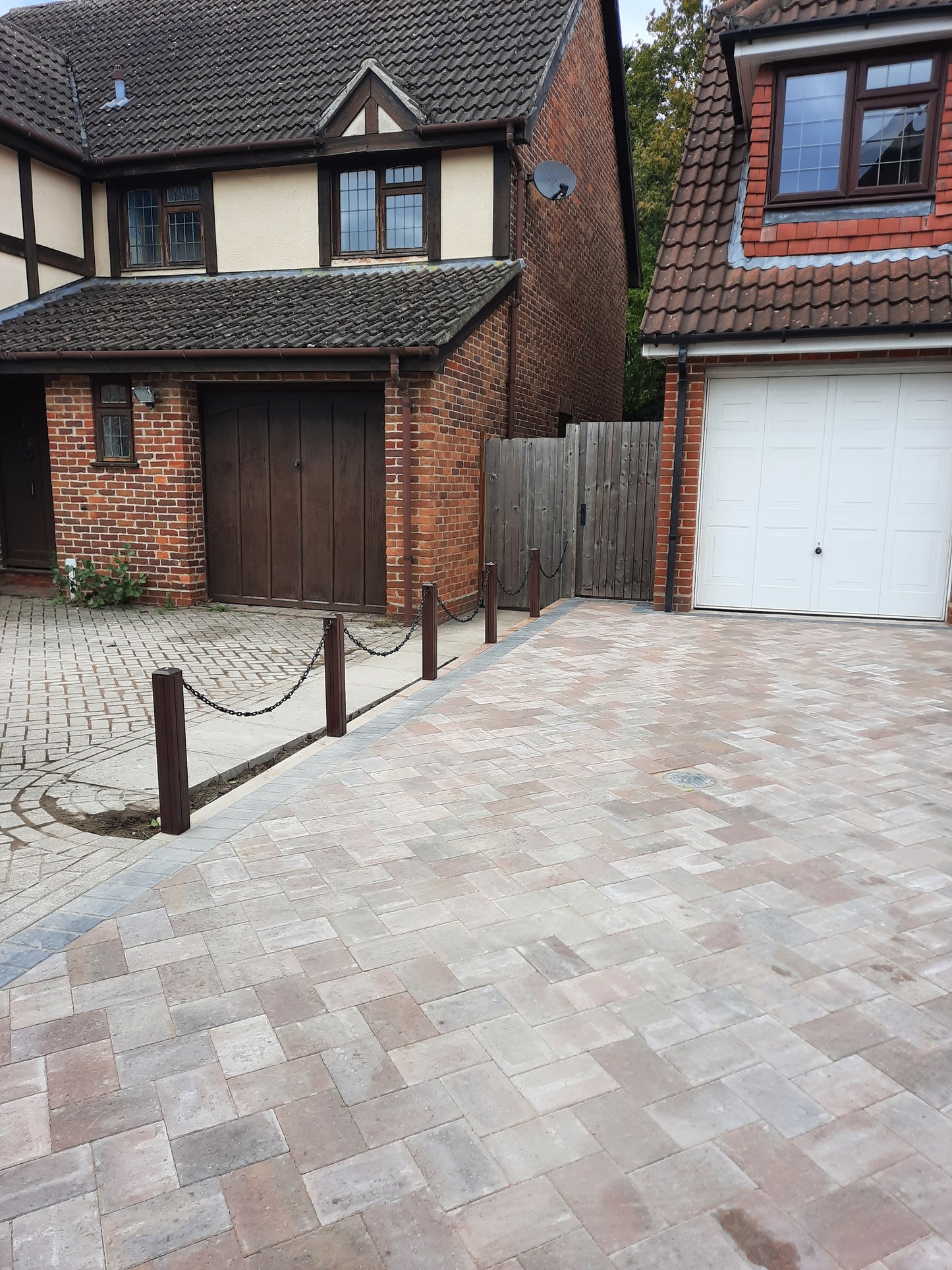 FAQ's
Do I need a finishing post?

Yes, you will need a finishing post unless you are connecting the last panel back to the starting post (making a square or
rectangle) finishing posts are required with all straight line, L-Shape or U-shape fencing.
Do I need a finishing post? (post chain)

Yes, you will need a finishing post unless you are connecting the last piece of chain to a hook on the wall or existing fence
post.
How many finishing posts do I need?

Each panel comes with 1 x post. You will need 1 finishing
post for each run of fencing. For example if you have a 2 individual straight line runs then you will need 2 finishing posts.
Can we make bespoke size panels?

Yes, we can, all of our products are made to order. If you
need bespoke length panels then drop us an email to info@tekplas.co.uk with
your requirements.
Do you charge more for bespoke panels?

We do not charge any extra for bespoke panels, we charge
per panel.