Regular price
Sale price
£38.99 GBP
Unit price
per
Sale
Sold out
Build Time: 4 - 6 Business Working Days
Estimated Dispatch Date: 12 Dec 2023
Description

Presenting Tekplas' Children's Plastic Play Area Fencing, an epitome of sophistication and safety meticulously designed to encapsulate outdoor spaces, transforming your garden into a secure haven for your children to explore and play.


Exquisite Craftsmanship Constructed with premium-quality PVC, infused with UV stabilisers, this fencing solution is not only robust but also resilient against the adversities of weather. A maintenance-free alternative to wooden counterparts, it stands as a testament to durability and timeless elegance.

Key Features:

Superior Quality PVC: Ensures robust and rigid construction.
UV Stabilisers: Offers resistance against outdoor weathering.
Hygienic & Easy-to-Clean: Wipeable surface ensures optimal hygiene.
Colour Variety: Options available in Dark Grey, Brown, White, Golden Oak, and Multi-coloured.
Effortless Assembly & Disassembly: Hassle-free installation and removal.
Maintenance-Free: Requires no regular upkeep.
Indoor & Outdoor Suitability: Provides versatility in usage.
Heavy-Duty Design: Prevents children from lifting or moving the fence.

Modular Design The fencing system features posts designed to connect a panel on each of its four sides. Unused post faces can be elegantly covered with a cover strip. The modular nature of this design allows for endless expansion possibilities, from rectangles and squares to straight lines, U-shapes, and L-shapes.

Customisation & Stability We offer bespoke solutions for different angles, and free-standing options for smaller configurations. For extended straight lines, temporary stabilising feet or metposts are available to ensure stability. For a permanent and secure installation, we provide options for cementing posts into the ground or solid floor fixings.

Additional Components Each panel is accompanied by one post. Additional finishing posts are required for non-square or rectangular configurations or when creating entrances with gates or walk-through gaps. A variety of gates are available to suit most gaps, with the maximum recommended width dependent on the nature of post installation.

Installation Ease Post caps can be effortlessly fixed using PVC solvent adhesive, super glue, or silicone, depending on the need for permanence or future repositioning. Additionally, our Plastic Picket Fencing option accommodates uneven ground installations by allowing the panel to sit 50mm off the ground.

Cleaning Convenience The surface can be cleansed with household disinfectants, a hose, or a pressure washer, ideal for maintaining hygiene in garden settings. For persistent marks, Everbuild Solvent PVC Cleaner is recommended.

Fixing Options:

Cementing Posts Into the Ground
Solid Floor Fixings
Metposts
Temporary Stainless Steel Stabilising Feet

Safety Assurance Endorsed by RoSPA, this fencing is acknowledged as well-manufactured and low-risk, making it suitable for indoor and outdoor children's environments, such as creches and nurseries.

Kit Contents:

One Post and Cap
One Panel

Panel and Post Dimensions:

Panels: Width - 115cm; Height - 60cm / 75cm / 90cm
Posts: Width - 75mm Square; Height - 60cm / 75cm / 90cm

Disclaimer: Responsibility for the safety and installation of our products lies with the buyer or installer. It is imperative to ensure correct installation and safe usage.

---

Transform your garden into a world of safe exploration for your children with Tekplas' Children's Plastic Play Area Fencing. Order now and relish the tranquility that comes with knowing your children are secure and protected in a hygienic environment.

 
Dimensions

Panels & Post Sizes

Panels

Height: 600mm / 750mm / 900mm
Width: 1150mm

Posts

Height 600mm / 750mm / 900mm
Width 75mm Square

Shipping

Free Delivery to all UK Mainland (not including the Highlands)
View full details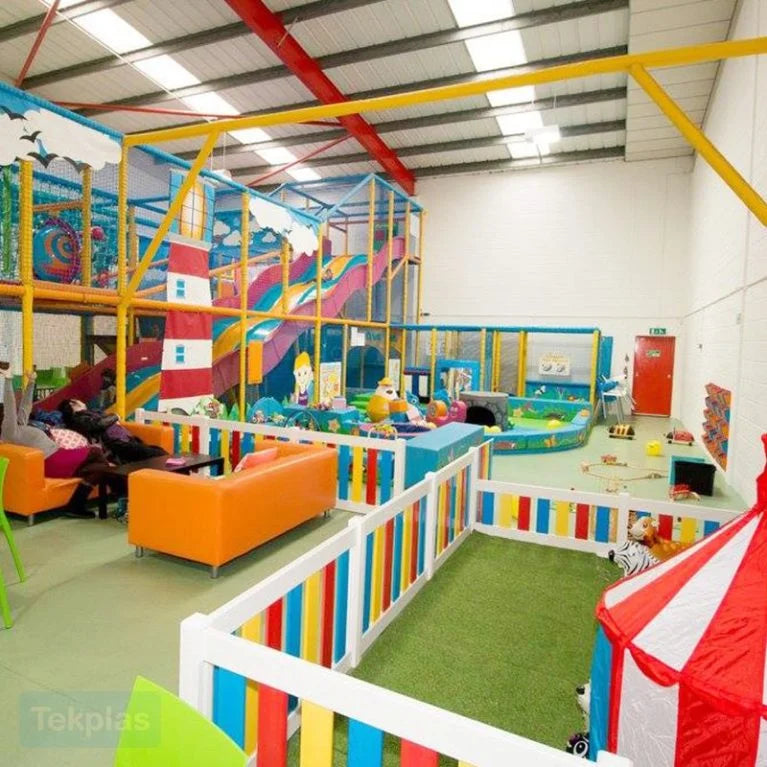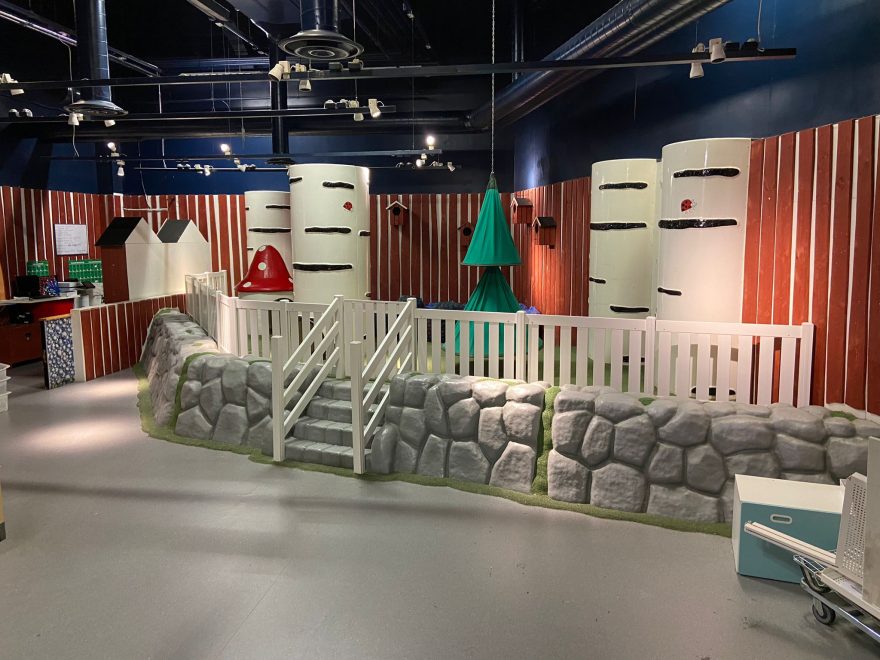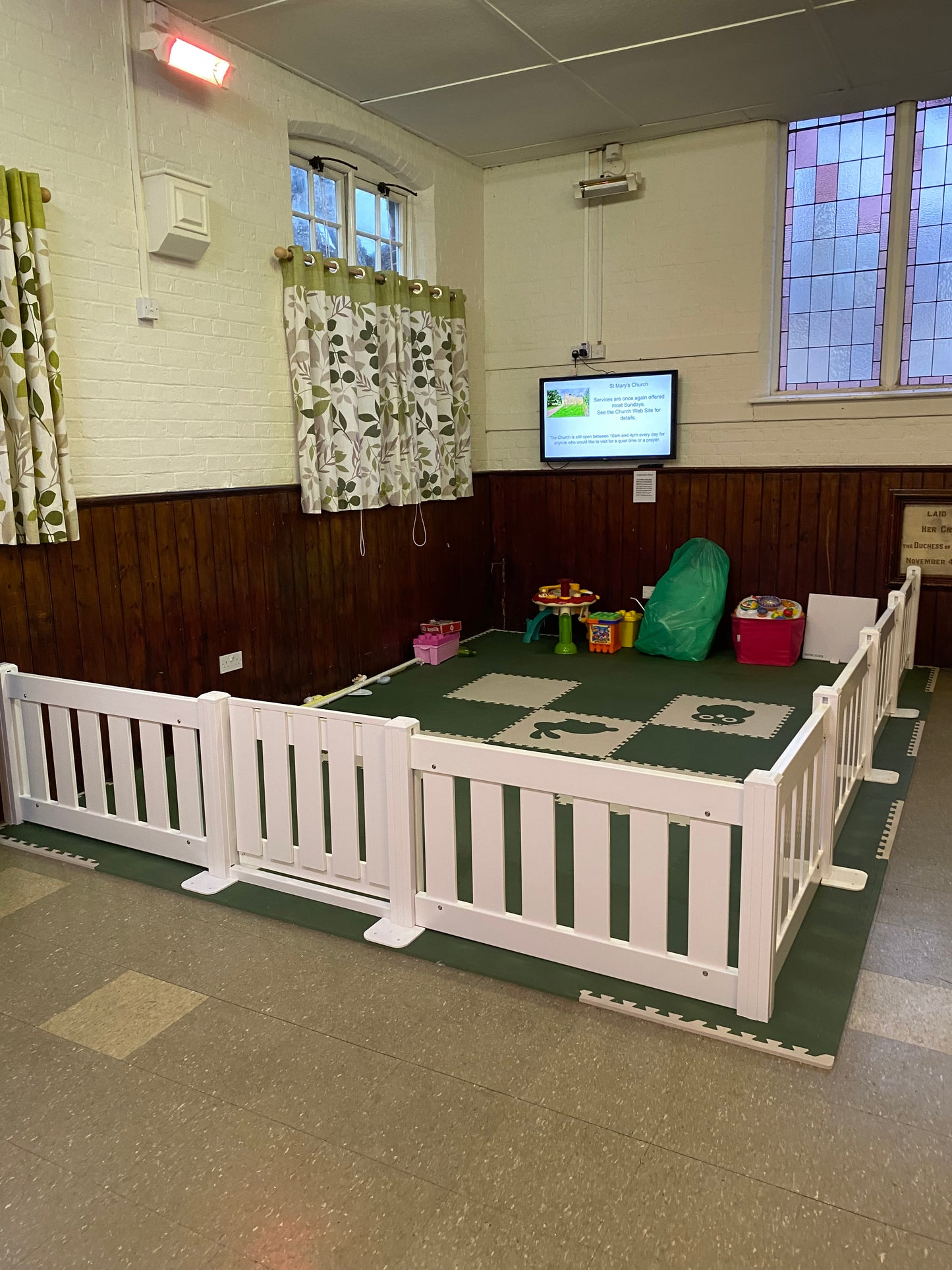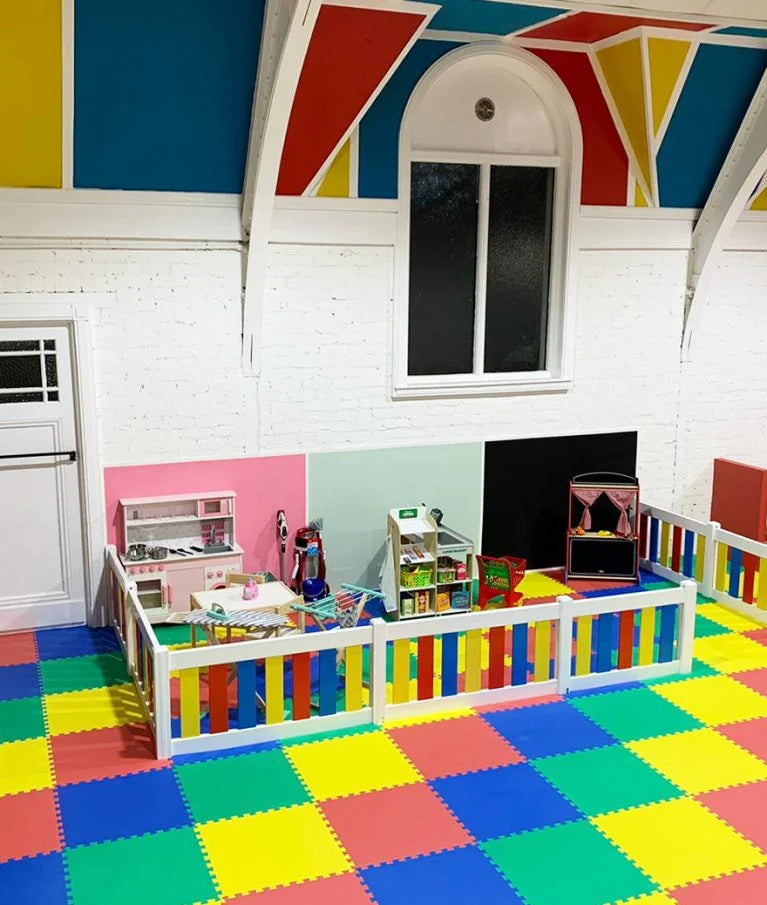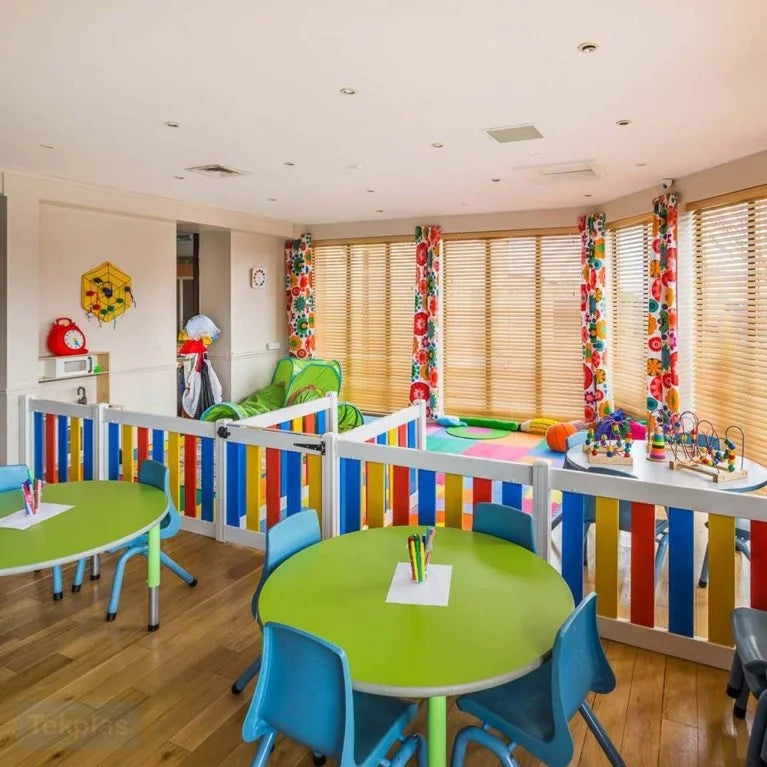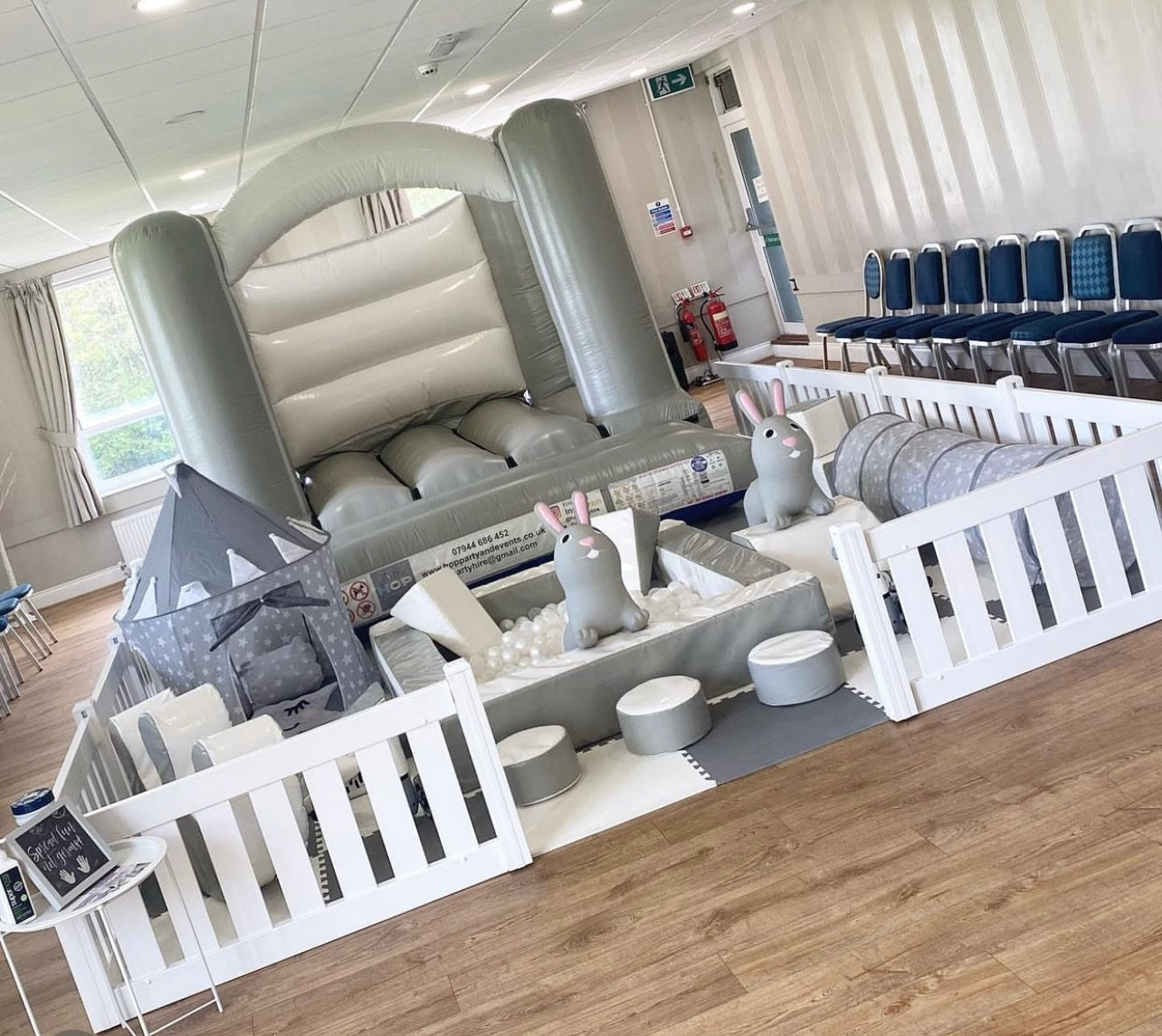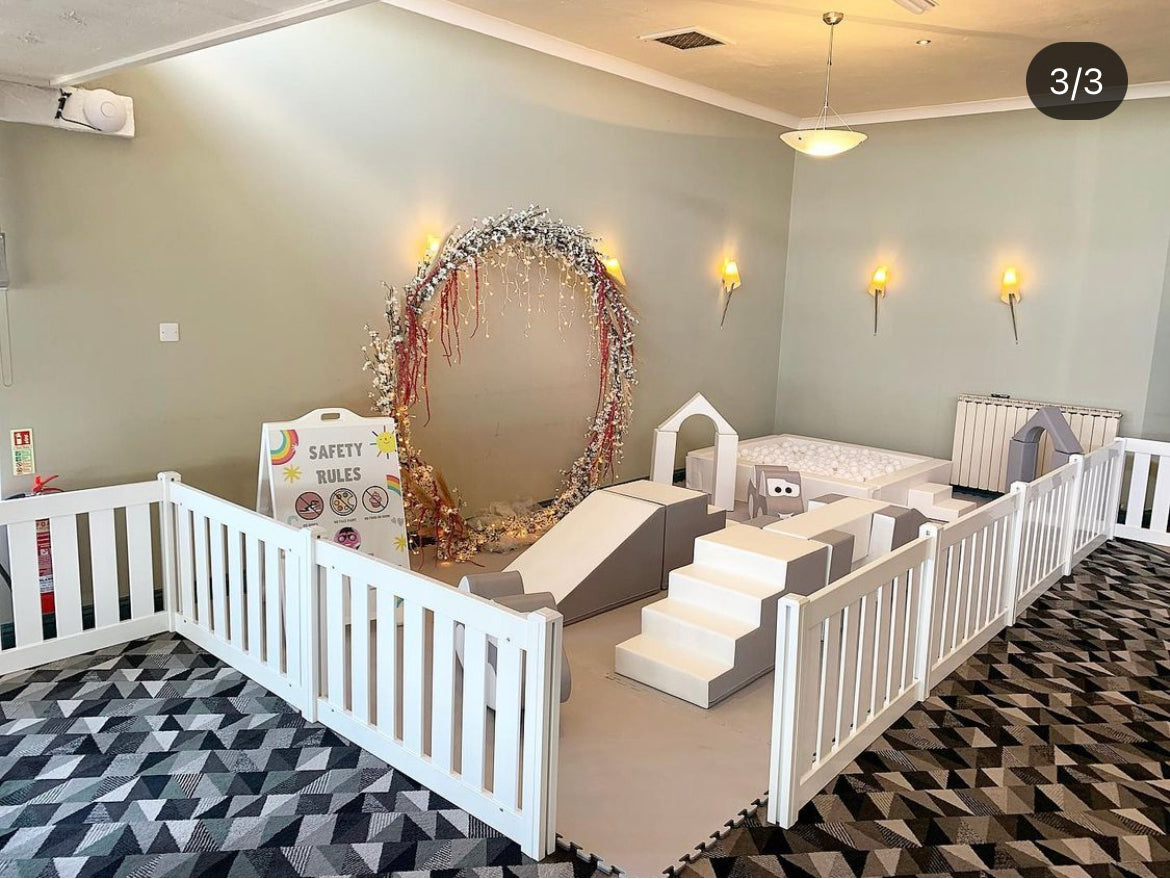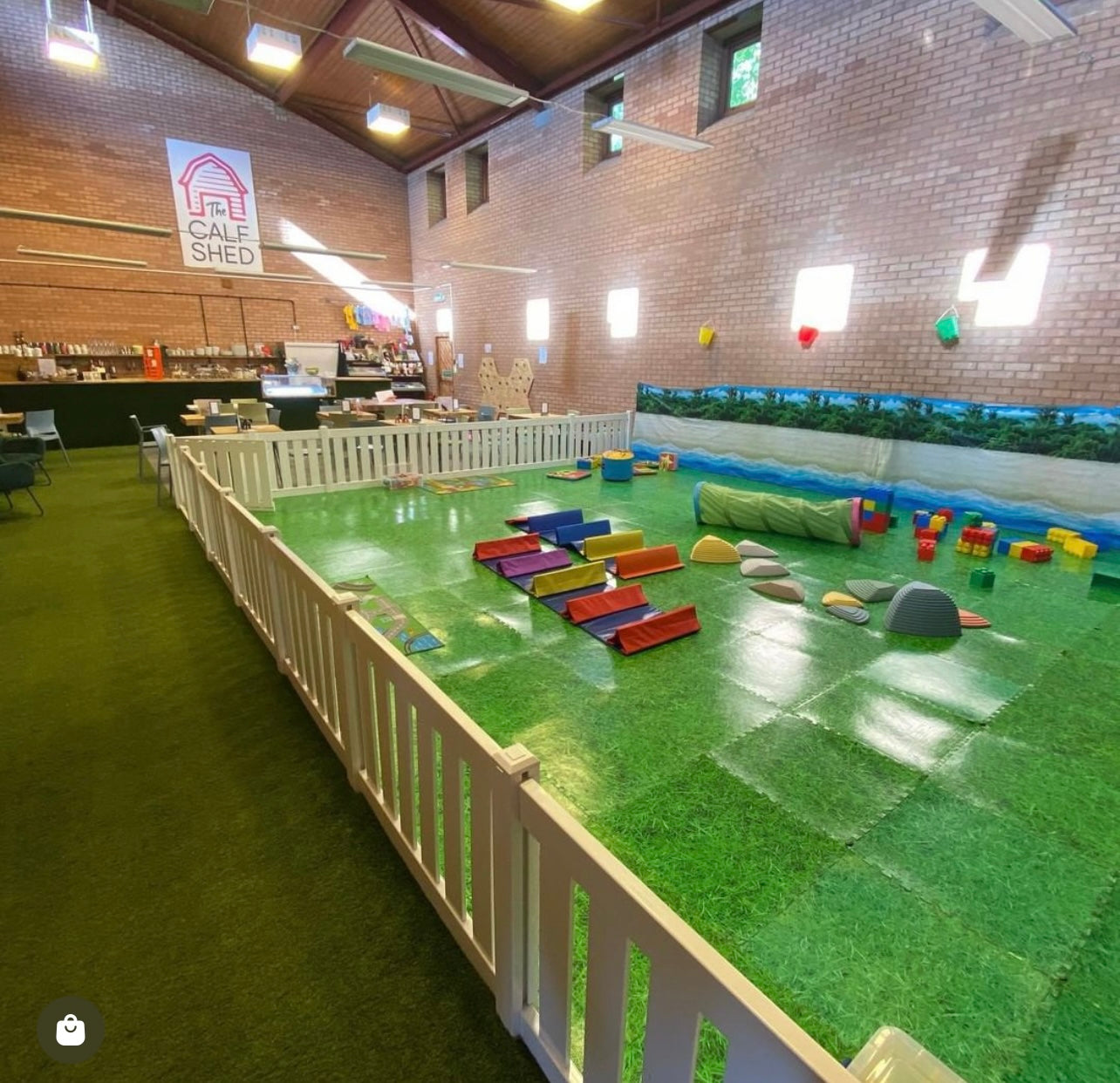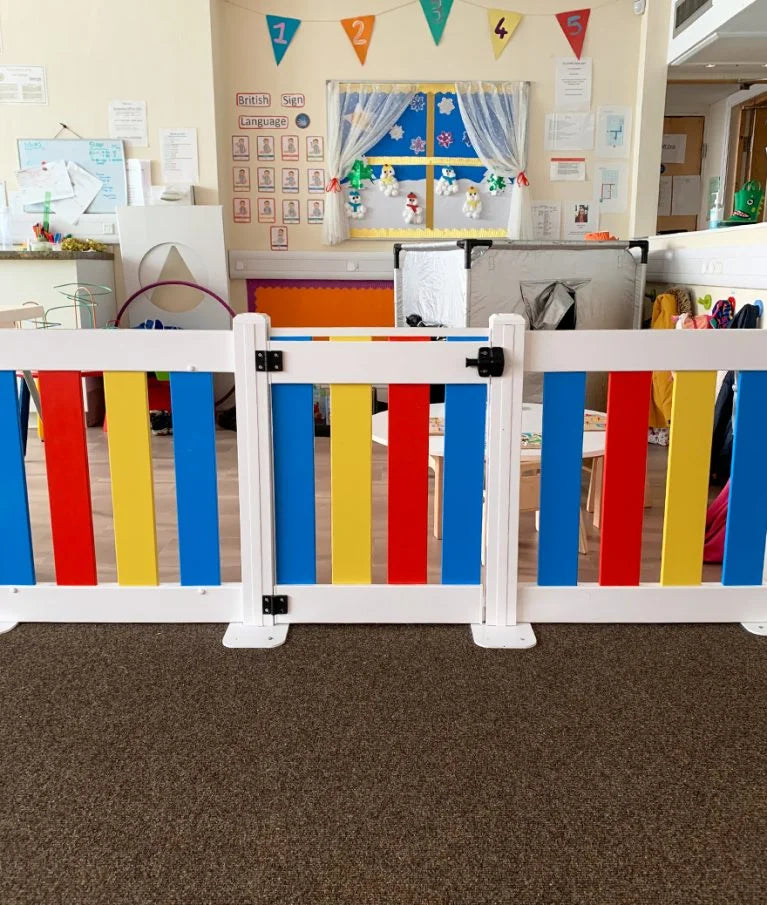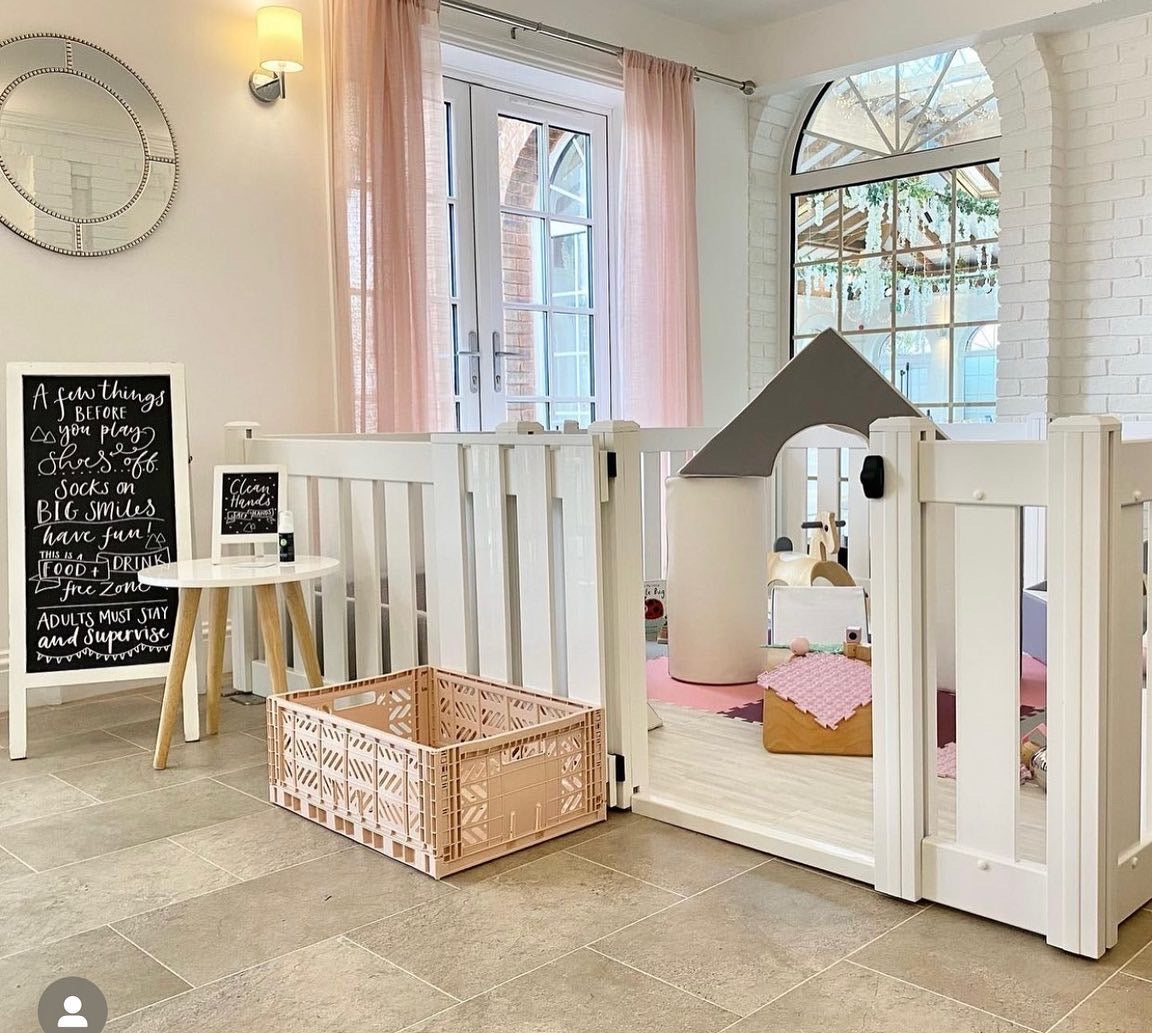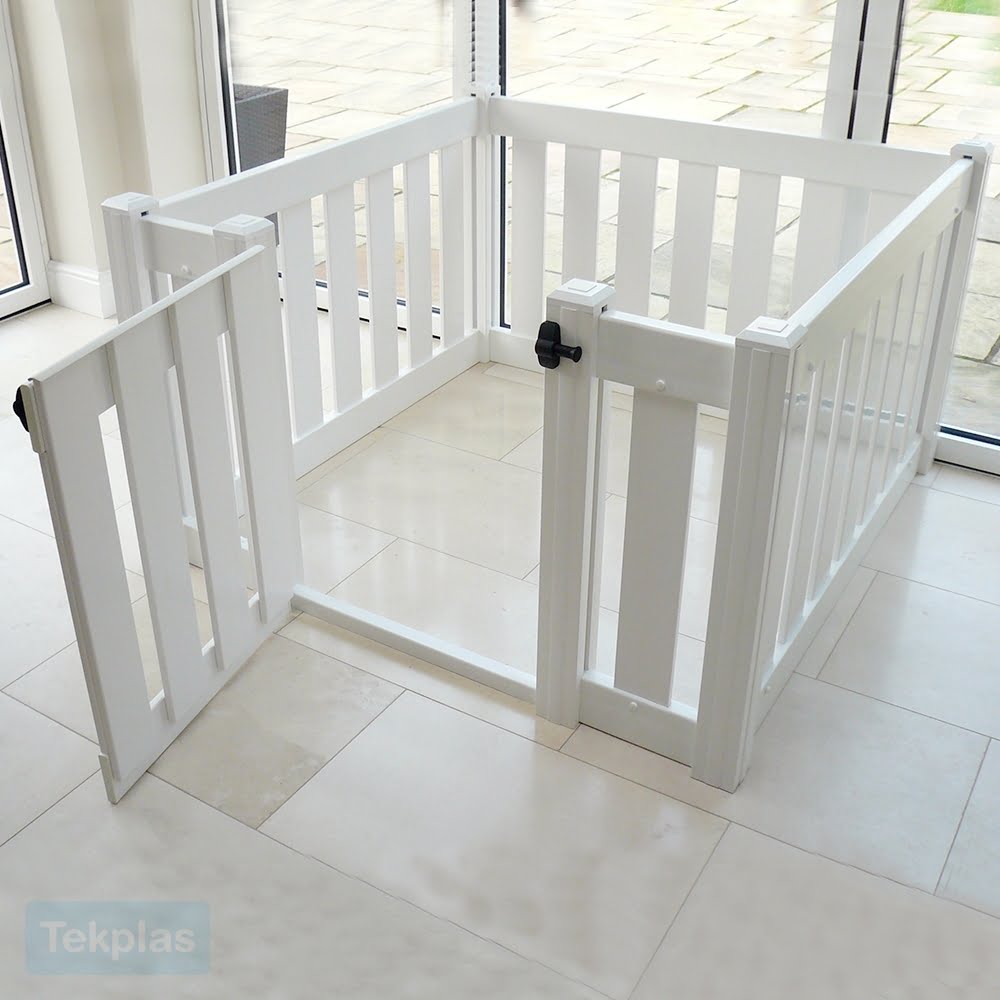 Secure access for little feet
Our Playpens featuring a gate offer effortless access for your little ones to enter and exit, alleviating the need for adults to awkwardly lean in or step over to take care of the children.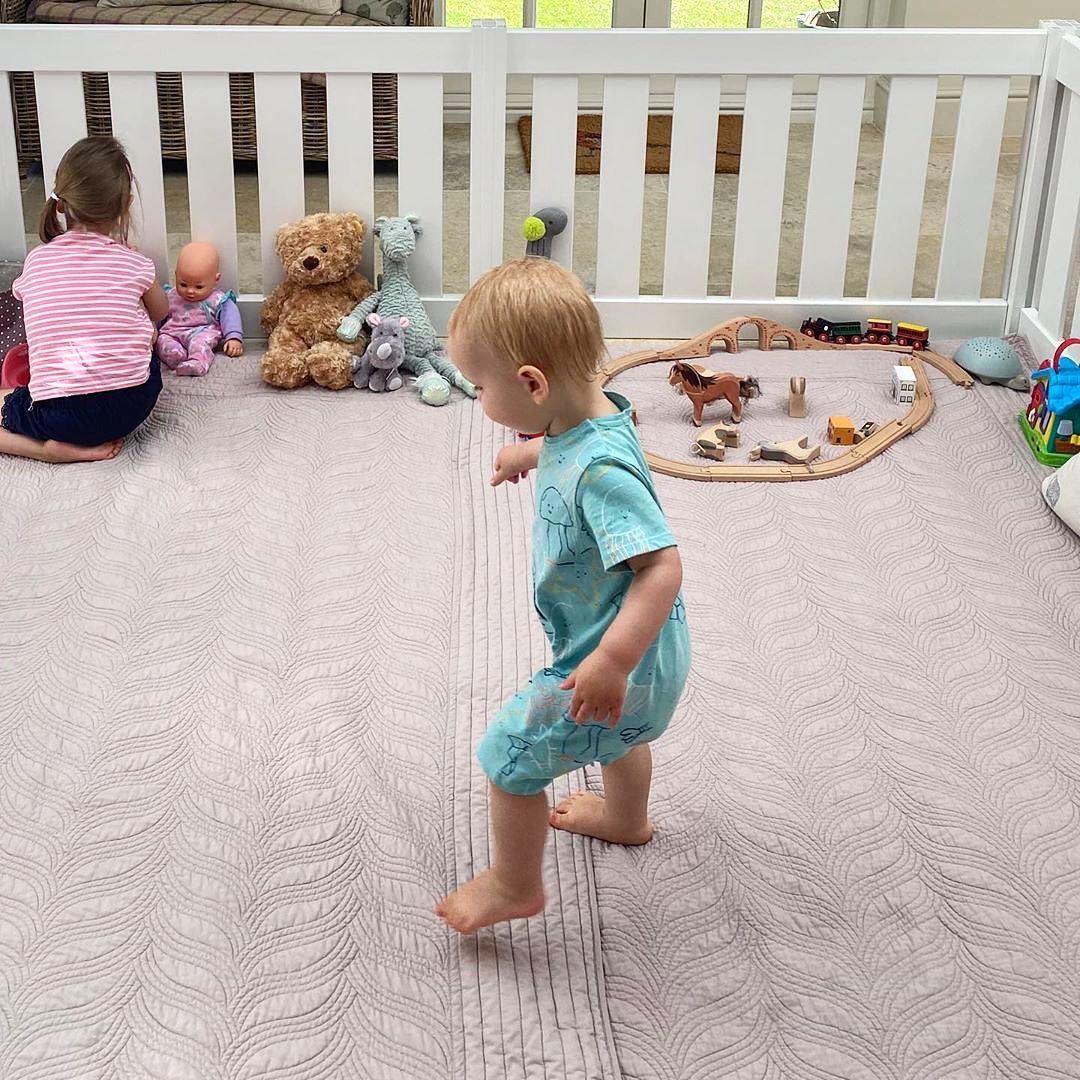 Grows with your child
Require extra space? Our playpens are designed to expand, evolving alongside your child. Simply incorporate additional panels as they grow, providing them with increased play area.
FAQs
Are your playpens suitable for carpet or hard floors?

Our products are suitable for all floor surfaces. Due to their construction they are strong and difficult for a child to move once in place. We provide rubber feet for hard and slippery floor surfaces.
Are the playpens easy to assemble?

Our playpens are easy to assemble. No tools are required and the posts and panels simply slide and lock into position.
Can I use a 6-panel playpen as a 4-panel playpen?

Yes, you can, simply remove 2 of the panels and 2 of posts
to create a 4-panel pen.
Can I mix and match the 110cm and 130cm playpen panel sizes?

Yes, you can, place the order online as a 130cm playpen and
then email info@tekplas.co.uk with your order number and required panel sizes.
Can I make my playpen bigger?
Can I add a gate to my playpen?
What does a single panel come with?

Each panel comes with 1 x post and 1 x cap.